Round up of easy to make and healthy vegetarian Lentil Side dishes and Salads.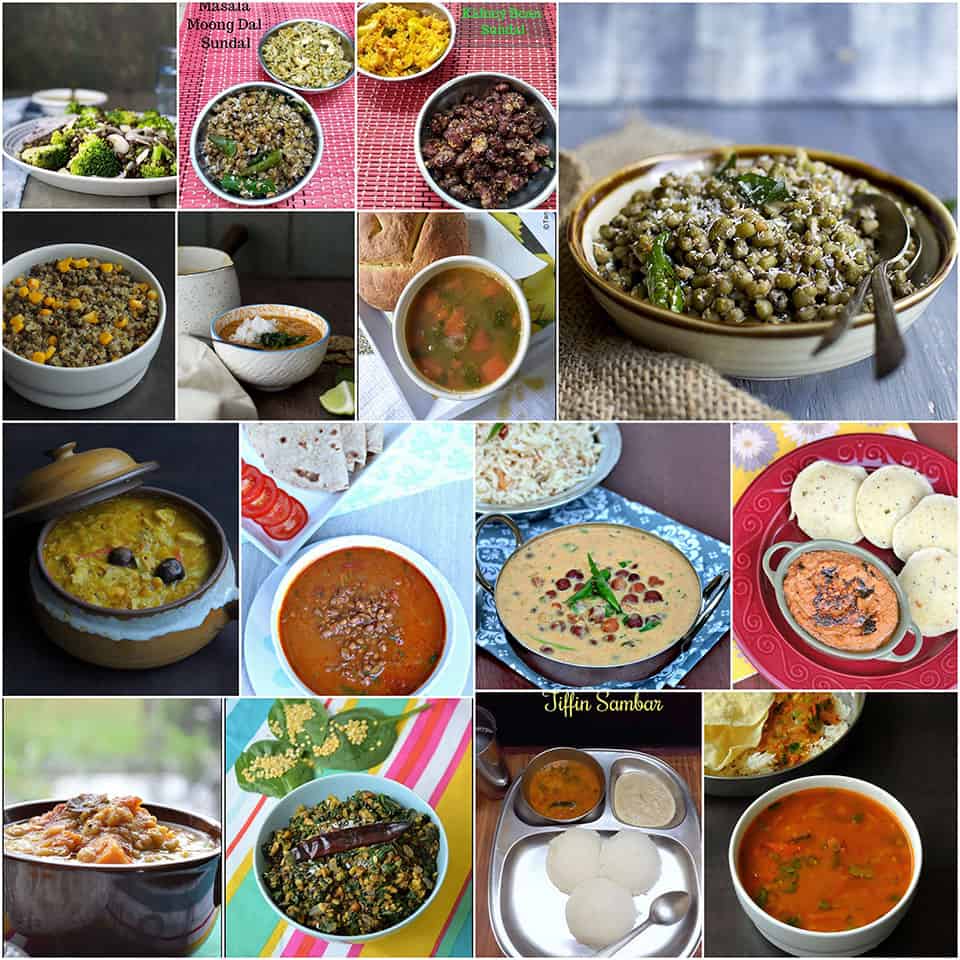 Lentils are a quintessential ingredient in many Vegetarian kitchens. They are easy to cook with and are very versatile. They can be used to make pretty much any course of the meal starting from salad to dessert. Here are 15 18 amazing Vegetarian Lentil side dishes that are great to make for your whole family.
Salads:
Not all lentils lend well to Salads because some of them turn to mush when cooked. But lentils like French, Beluga and Whole Red add just perfect to make salads.
Soups:
It's chilly in our neck of woods now and these lentil soups are just so hearty and nourishing. Perfect for any time of the day 🙂
Side Dishes:
Here are some interesting and delicious lentil and veggie based dishes, Indian style.