Round up of 24 easy to make Italian Sauces.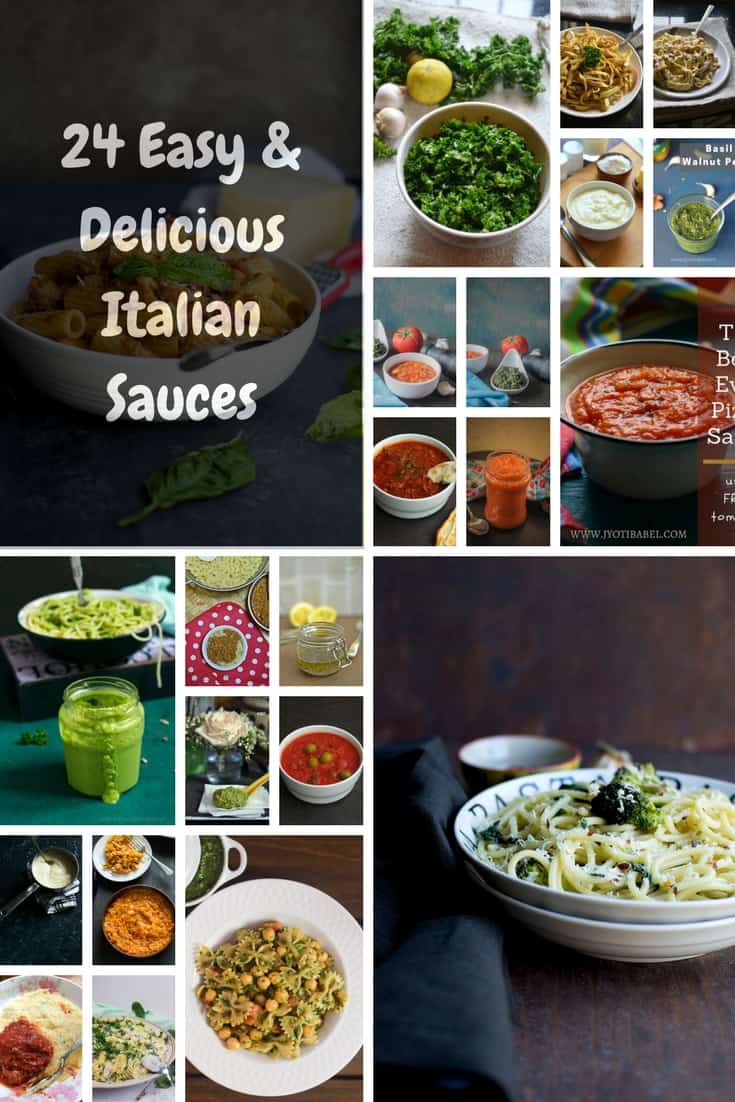 Italian sauces are easy to make and there are quite a few variations to try. They are tomato based, herb based (pesto), meaty, cheese and/or buttery sauces. If you are an Italian food or pasta lover, then you are in for a treat. I have 21 Italian sauces that are easy to make and absolutely delicious.
Thanks to my lovely blog buddies, Priya Srinivasan, Jyoti, Priya Suresh, Sapana, Gayathri and Rafeeda for sending their yummy Italian creations. Choose the base you love and pick a sauce — make it at home and ENJOY!!
Tomato based Sauces: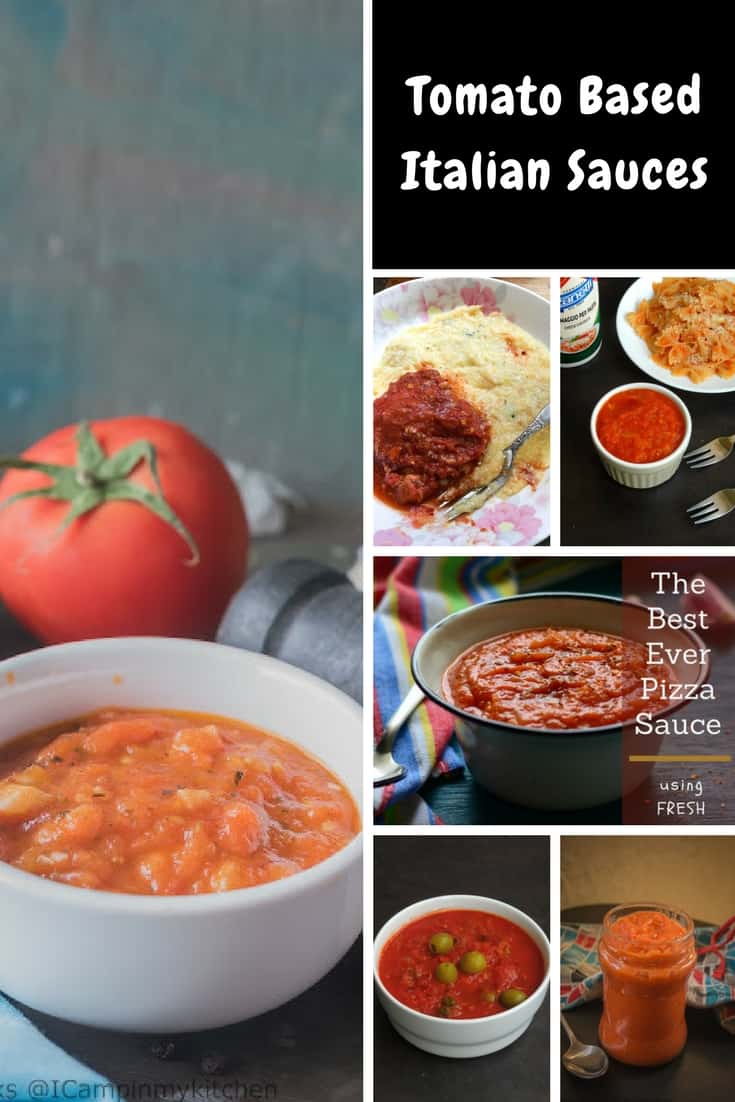 Priya Srinivasan's Pizza Sauce made with oven roasted tomatoes
Priya Srinivasan's Neapolitan Sauce/ Napoli Sauce
Jyoti's Homemade Pizza Sauce with Fresh Tomatoes
Priya Suresh's Sugo Alla Puttanesca/ Puttanesca Sauce
Priya Suresh's Sugo Al Pomodoro/ Italian Tomato Sauce
Mir's Pesce Fra Diavolo
Herb based Sauces aka Pesto Sauce: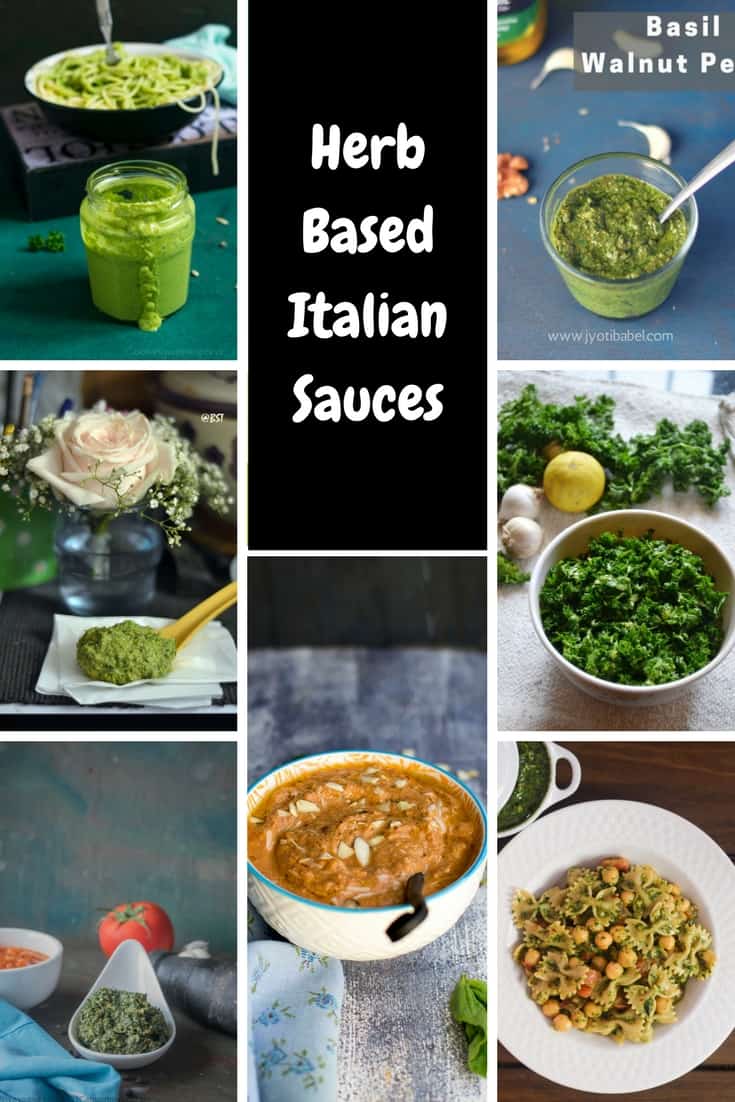 Priya Srinivasan's Fresh Mint & Almond Pesto
Sapana's Parsley Pesto
Gayathri's Gremolata/ Gremolada
Jyoti's Basil Walnut Pesto
Rafeeda's Mixed Herb Pesto
Mir's Spinach Pesto Pasta
My Tomato-Almond Pesto Sauce
Meaty (some are meatless) Sauces: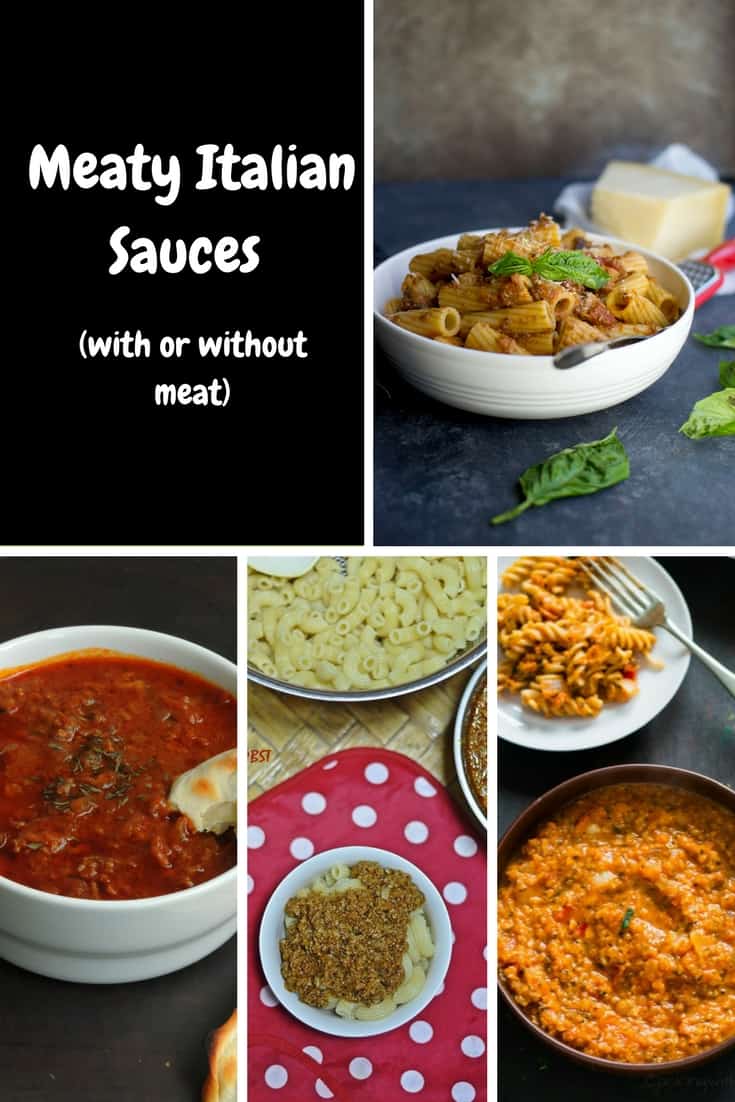 Sapana's Vegan Soy Mince Bolognese Sauce
Priya Suresh's Ragu di Carne/ Italian Meat Sauce
Rafeeda's Ragù Sauce
My Mushroom Bolognese Sauce
Cheese/ Butter/ Oil based Sauces: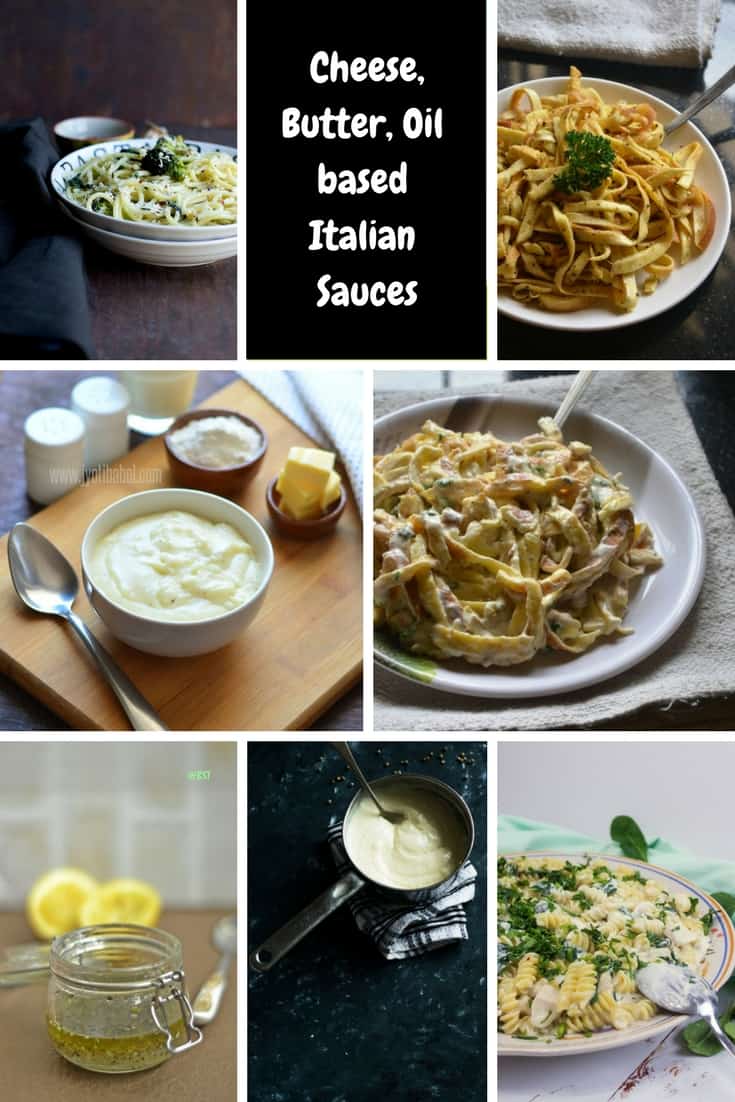 Sapana's Basic Italian White Sauce
Gayathri's Alfredo Sauce
Gayathri's Brown Butter Sauce
Jyoti's Bechamel/ Besciamella Sauce
Rafeeda's Salmoriglio Sauce
Mir's Chicken Florentine Pasta
My Aglio e Olio Sauce