Rich and decadent Chocolate Pudding that is much better in taste and texture than any store bought pudding cup.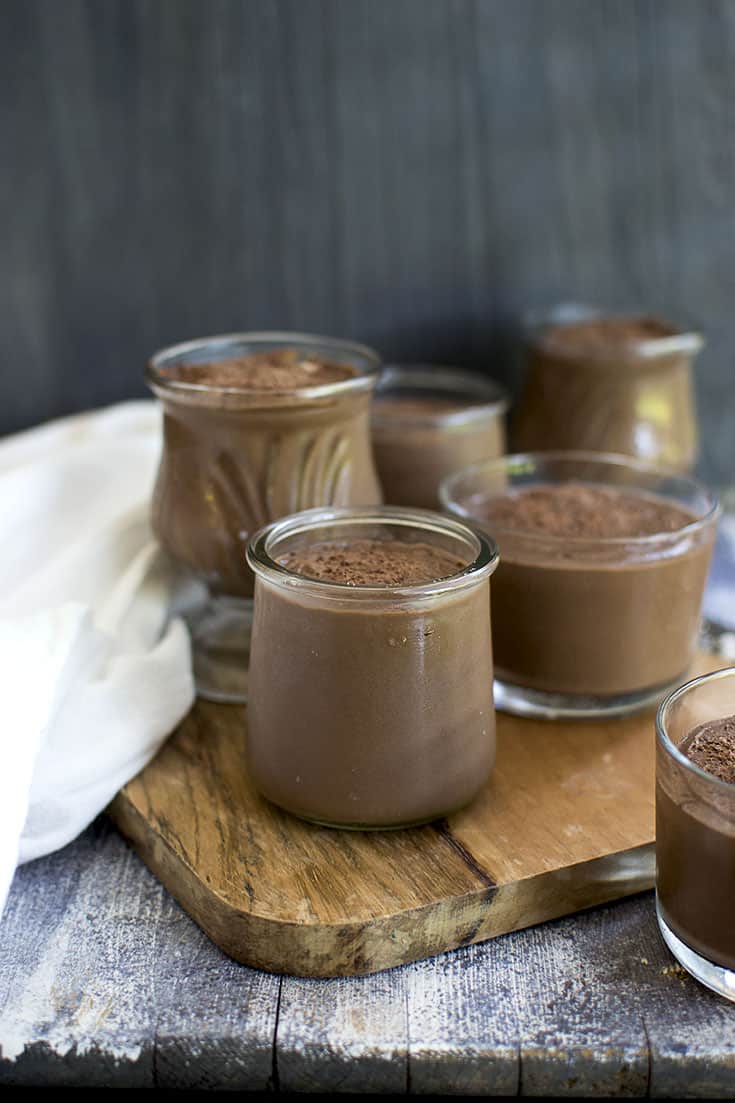 It has been a while I cooked for Valli's Cooking from Cookbook challenge. I have been cooking from cookbooks but didn't post them for CCChallenge in quite some time. So today I have something that I made especially for the event. It's a creamy, rich and decadent Chocolate Pudding.
Couple of weeks ago, I had a gum graft surgery done. The procedure itself wasn't too bad, but the post-op has been quite a challenge. I don't want to get too much into the gory details, so I'll just say I was on baby, toddler food for the past week. I couldn't chew, so I've been having a lot of smoothies and yogurt lately.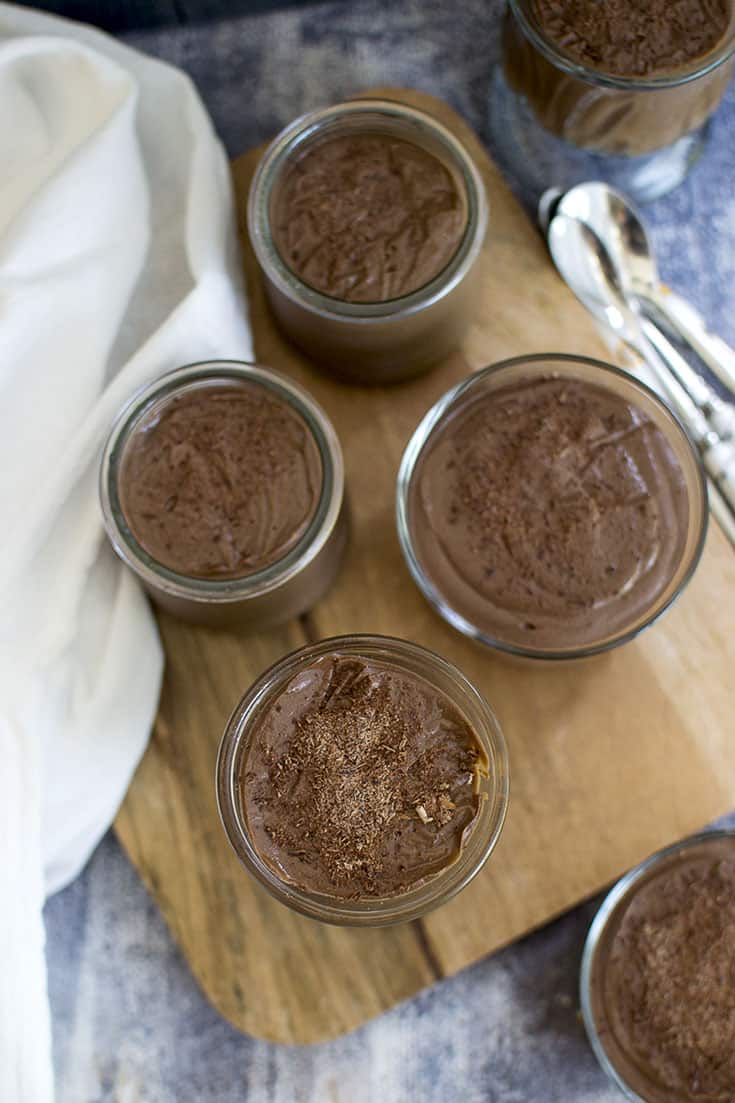 After a few days, I got bored and wanted something sweet. So found this recipe in Dorie Greenspan's 'Baking: From my home to Yours'. I actually got this book to review years ago and it is one of my go-to baking books. This recipe for pudding is very basic with milk, eggs, corn starch and sugar. I didn't bother to substitute the eggs, I thought I can get some protein, which I was missing from my diet.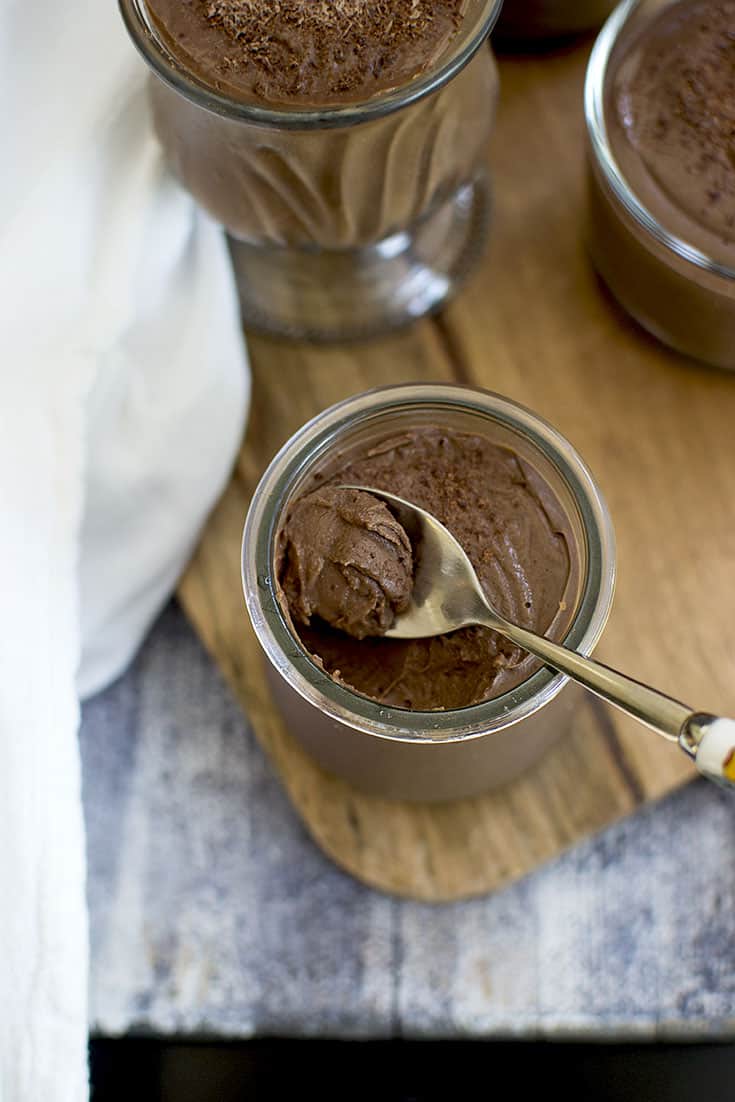 This pudding has double dose of chocolate with unsweetened cocoa powder and chopped bittersweet chocolate. The Pudding is creamy, rich, decadent and absolutely delicious. My kids have been having it as dessert and as an after-school snack.
Sending this to Valli's 'Cooking from Cookbook Challenge' – May – Week 2.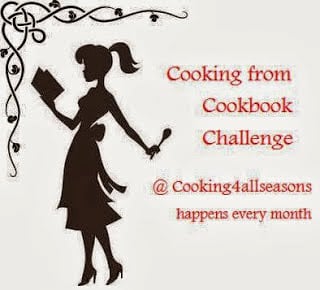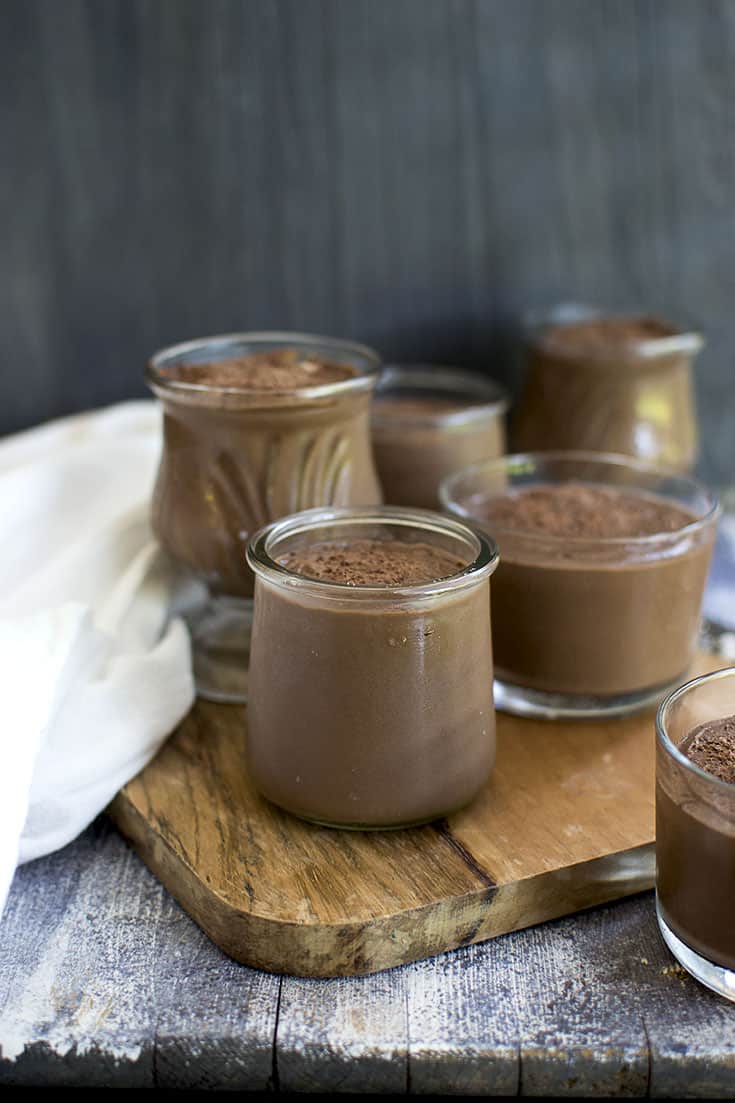 Chocolate Pudding
Rich and decadent Chocolate Pudding that is much better in taste and texture than any store bought pudding cup. Great kid friendly dish that can served as dessert or as after-school snack.
Print
Pin
Rate
Ingredients
2¼

cups

Whole Milk

6

tbsp

sugar

2

tbsp

Unsweetened Cocoa powder

2

tbsp

corn starch

¼

tsp

salt

1

Large Egg

2

Egg yolks

5

oz.

Bittersweet chocolate, chopped, melted and still warm

2

tbsp

Unsalted Butter, cut into 4 pieces, at room temperature

1

tsp

vanilla extract
Instructions
Keep 6 ramekins or other serving cups, of about 4~8 oz., ready.

In a medium size heavy bottomed saucepan, bring 2 cups of the milk and 3tbsp sugar to a boil.

While the milk is heating, in a large bowl, whisk the remaining 3 tbsp sugar, the egg and the egg yolks until combined. Add the remaining ¼cup of milk and mix well.

Next stir in cocoa, cornstarch, salt and whisk until well blended.

Take a ladle full of hot milk mixture and add to the egg mixture in the bowl. Whisk well and keep adding more hot milk and whisk to temper the eggs. Now, slowly pour the egg mixture back into milk mixture.

Whisk without stopping and cook the pudding over medium heat, make sure to get into the edges of the pan,until the pudding thickens, about 2 minutes. Make sure that the pudding doesn't boil too vigorously, lower the heat, if necessary.

Add the chocolate, butter and vanilla and whisk until everything is well mixed in.

Pour the pudding into the ramekins and place a piece of plastic wrap on the surface of each pudding to create an airtight seal. Refrigerate for at least 4 hours before serving.

Serve with whipped cream. Leftover puddings can be refrigerated up to 3~4 days.