BM# 73: Week 3/ Day 2
Theme: Ingredient through Mail
Dish: Japchae (Korean Sweet Potato Noodles)
Today I have a Korean dish made with sweet potato noodles. I already have a Japchae recipe on the blog but when I saw that Mir brought these noodles, I had to make it again. This time I made it vegan with tofu as the protein.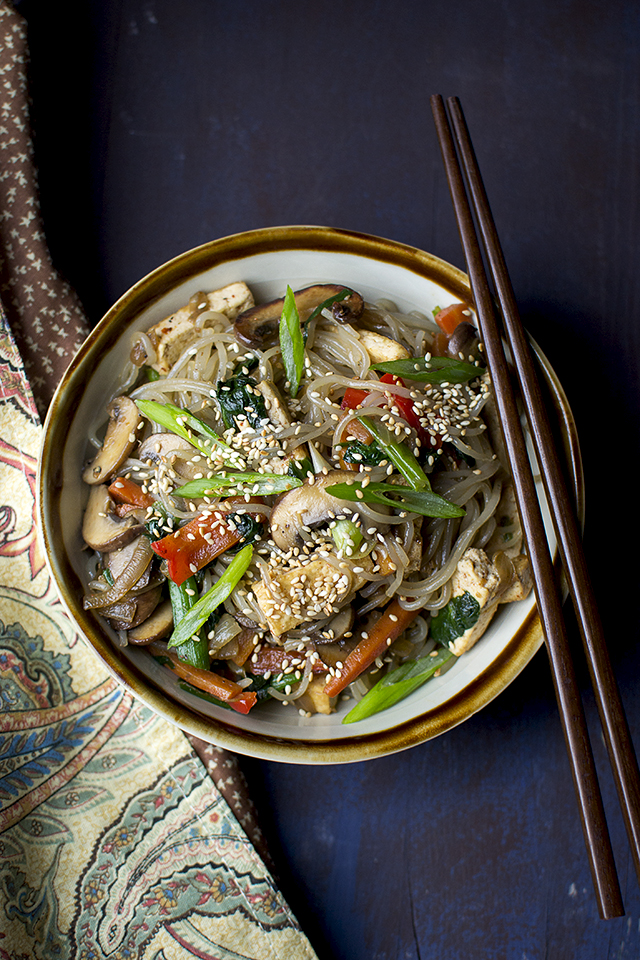 This recipe is from 'Cook Korean' cookbook. These noodles are very versatile and taste great hot or cold. This is a great dish to bring to potlucks or picnics. One of my friend is very famous for this dish and keeps getting many requests to bring it for parties.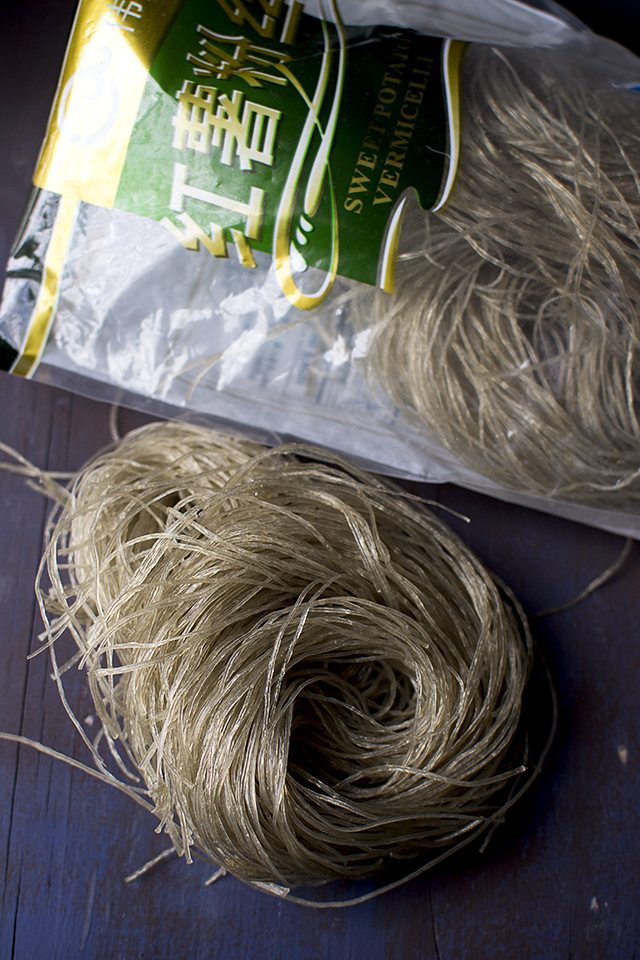 This is a very colorful and easy to make dish. Sweet potato noodles come in big bundles and from what I read this dish is usually made in big batches. It is a bit of a challenge to untangle them but soaking in plenty of cold water makes them pliable.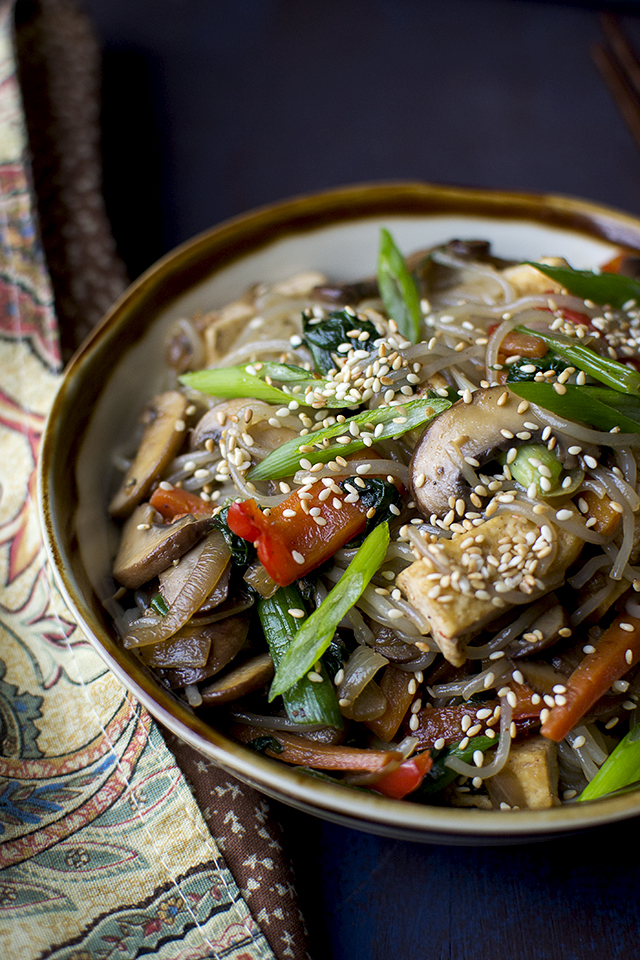 Meat is usually the choice of protein in this dish but I used tofu to make it vegan and more substantial. The most time taking part of this dish is chopping all the vegetables. Have all the veggies ready before making the dish, so it takes less than 30~40 minutes start to finish to make this dish.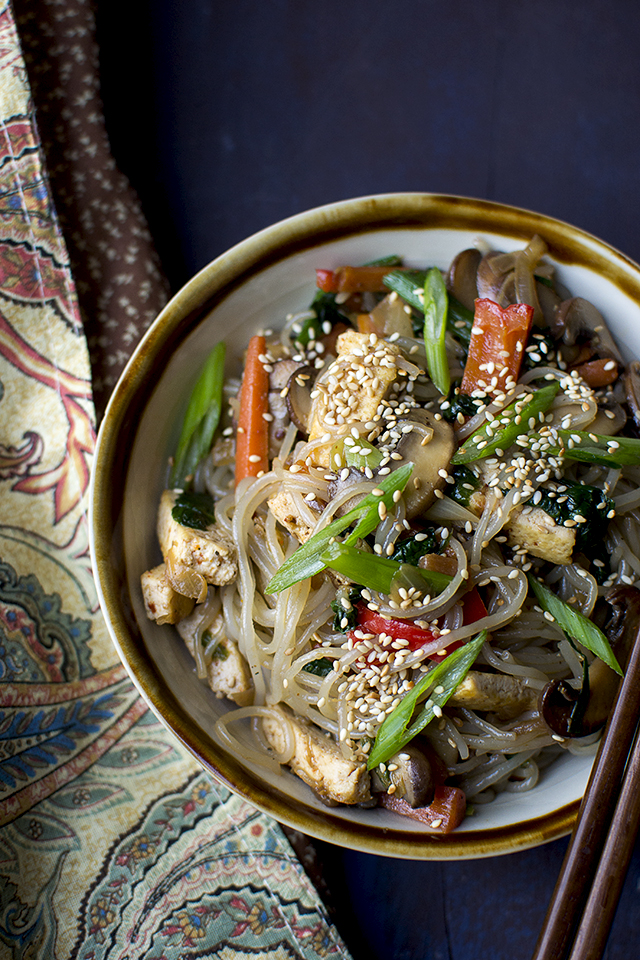 On another note, can you eat with a chopstick? I cannot eat with them and I'm always that one person who asks for a fork at a Chinese restaurant. My husband tried to teach but failed miserably. It took me forever to take photo with the slipping chopsticks and the noodles.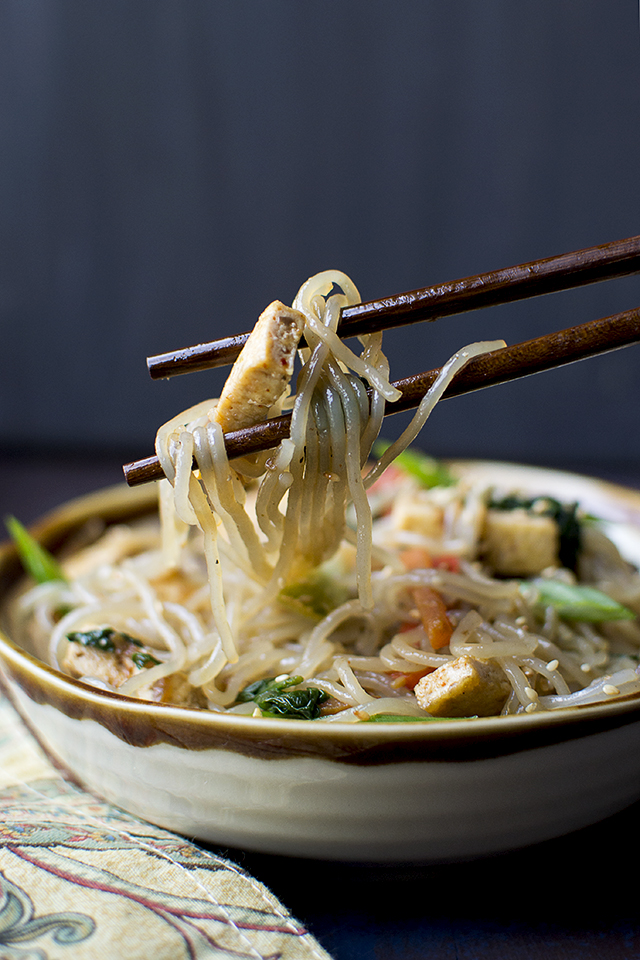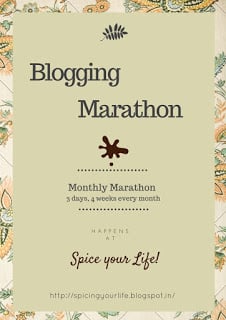 Lets check out what my fellow marathoners have cooked today for BM# 73.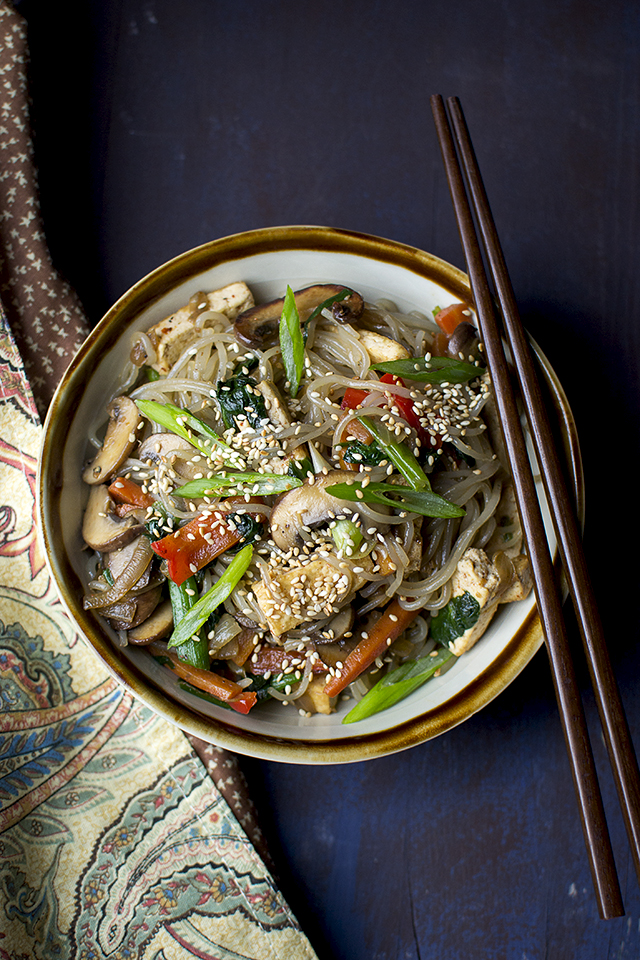 Japchae (Korean Sweet Potato Noodles)
Japchae is a delicious Korean Sweet Potato noodle dish that is packed with lots of colorful veggies and flavor. This is a vegan version with tofu.
Print
Pin
Rate
Ingredients
8

oz.

Japchae or Sweet Potato Noodles (Dangmyun)

1

Smalll Red Pepper, thinly sliced

1

Medium Carrot, peeled and thinly sliced

1

cup

Mushrooms, thinly sliced

3~4

Green Onions, cut into 3" pieces

4

Garlic cloves, finely minced

1

14oz. pkg

Extra firm Tofu, drained and pressed, cut into 2" long slices

2

tbsp

olive oil

3

tbsp

Soy sauce (low sodium preferred)

4

cups

Baby Spinach

To taste

Salt Pepper

1

tbsp

Toasted Sesame oil

1

tsp

Toasted Sesame seeds
Instructions
Remove the noodles from the package and soak them in plenty of cold water.

Heat 1tbsp oil in a large pan or wok, add the cut tofu and cook till it starts to get golden, about 8~10 minutes. Add 1tbsp soy sauce, salt and pepper. Remove from the pan and keep aside.

In the same pan, heat 1tbsp oil, add the onion, garlic and cook for 3~4 minutes or until the onions turn translucent. Next add the mushrooms, carrot and red pepper.

Once the veggies are crisp tender, add the scallions and spinach. Cook till spinach is wilted, about 3~4 minutes. Season with salt and pepper.

While the veggies are cooking, boil a large pot of water. Add the soaked and untangled noodles into the boiling water and cook for 6 minutes. Drain and put them into a large mixing bowl.

Add the cooked veggies to the noodles in the bowl along with tofu, remaining 2tbsp soy sauce, toasted sesame oil and sesame seeds. Season with salt and pepper. Mix well and serve right away!!