Tangy Amti is a simple everyday lentil dish that is hearty, comforting and very delicious.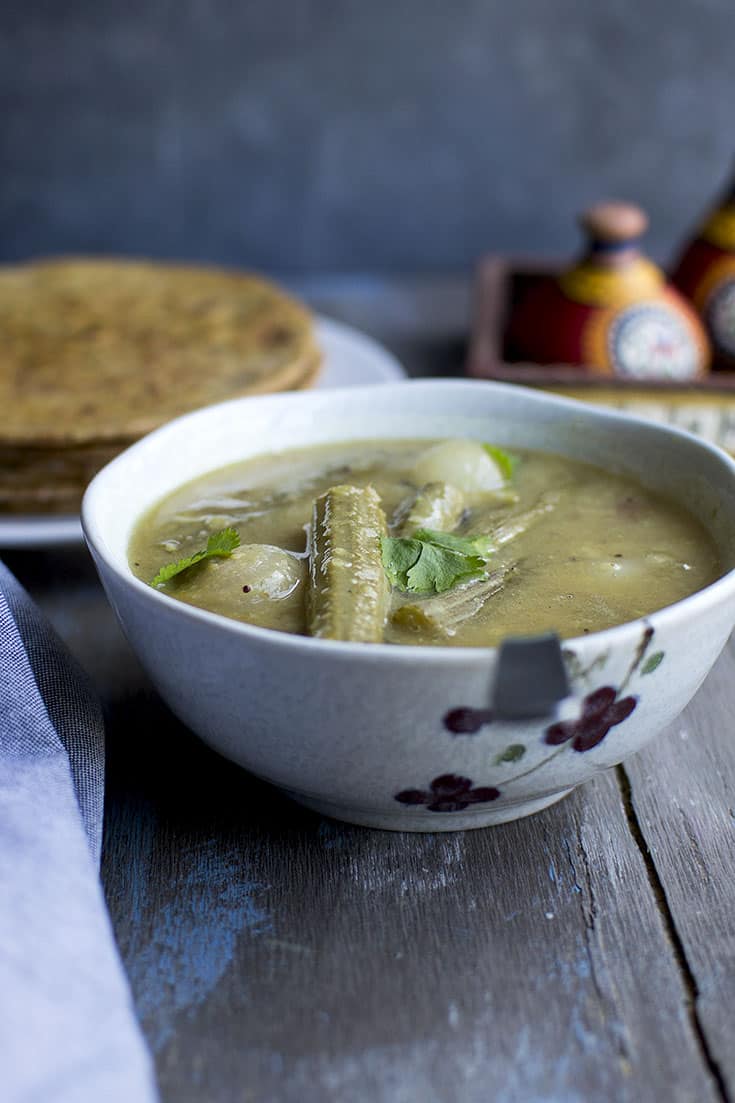 I talked about this Tangy Amti in the Pumpkin roti post last week. Growing up I never liked combining sweet and savory My mother would add a bit of jaggery in tangy dishes and that would drive me crazy. So imagine my surprise when I saw my husband eating his spicy paratha with mango puree. But I think my palate has matured and I am more open to trying new combinations.
When I read that the pumpkin roti is usually served with a tangy amti, I just went ahead and made it. I am really glad I tried that combination -- because they would really really well together. But this tangy amti is great even with steamed rice.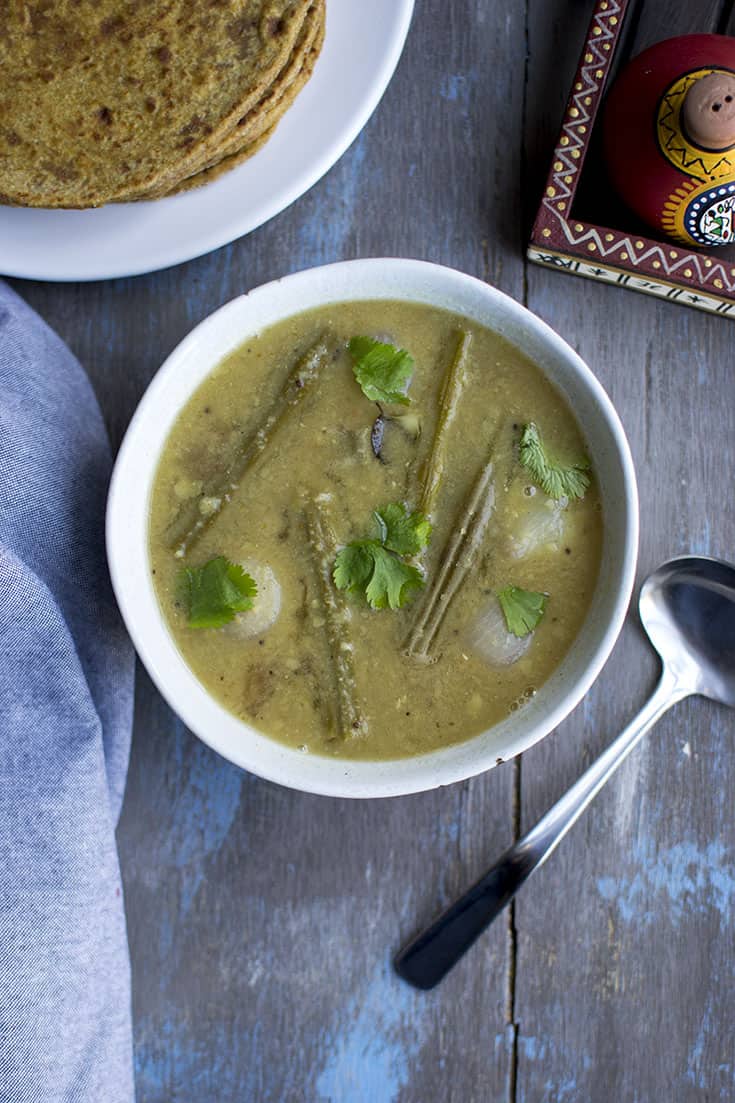 This is a fairly simple dal with few ingredients but the most important ingredient is Goda Masala. You can use store bought masala but I made it fresh (recipe included) and it tasted amazing. The combination of spices with coriander seeds, sesame seeds, dry coconut and chilies is so aromatic, spicy and delicious. I stored the leftover masala (spice mix) in the fridge. Here's a yummy rice recipe and misal pav recipe with goda masala that I posted a while back.
Like I said this is an every dal (amti) that is easy to make with not many ingredients. You could add a few veggies like onion and drumstick or make it plain. There's a fair bit of jaggery in this tangy amti and wasn't sure if I kids would like it. Both of them slurped it up. I am so happy to havefound a yummy dal recipe that is easy to make and that the whole family loves.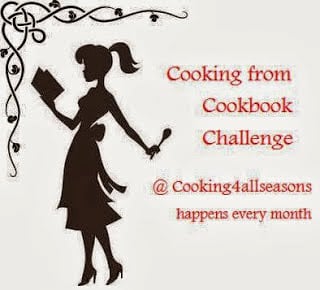 This goes for the February: Week 1, Cooking from Cookbook Challenge Group.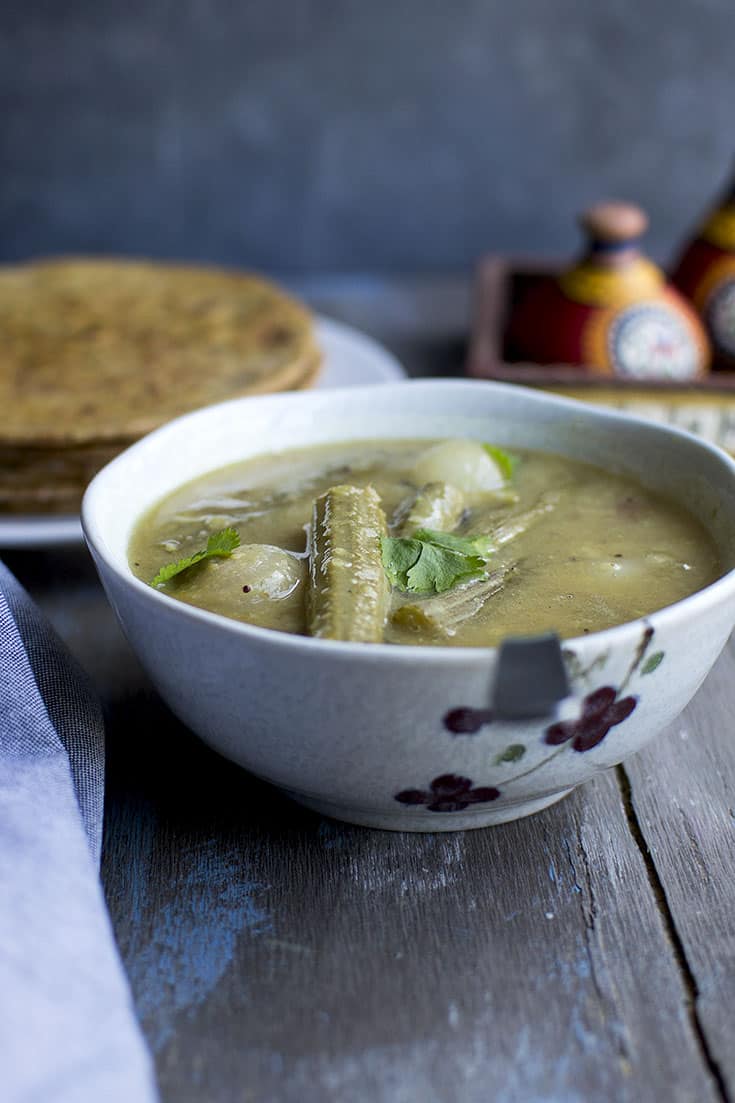 Tangy Amti
Tangy Amti is a simple everyday lentil dish that is hearty, comforting and very delicious. It uses freshly made Goda Masala which gives the dish an amazing flavor.
Print
Pin
Rate
Ingredients
For the Dal:
½

cup

toor dal

A pinch

turmeric

2

Drumsticks, into 2" pieces (optional)

½

cup

Small Onions (optional)

2

tbsp

Tamarind pulp

1

tbsp

Jaggery, grated

2

tsp

Goda Masala (Recipe follows)

½

tsp

Red Chili powder

2

tsp

ghee
For Tempering:
2

tsp

ghee

1

tsp

Mustard seeds

¼

tsp

Mustard seeds

¼

tsp

Fenugreek seeds

¼

tsp

Asafoetida powder

4~5

curry leaves

To taste

salt

As needed

Fresh grated coconut

As needed

coriander leaves
For Goda Masala:
2

tbsp

Sesame seeds

¼

cup

Dry grated Coconut

2

tsp

ghee

1

tsp

Cloves

1"

stick

cinnamon

1

Bay leaf

¼

tsp

Black Cumin seeds

⅛

tsp

Fenugreek seeds

1

cup

Coriander seeds

10~12

Dry Red chilies

1½

tsp

Asafoetida powder

¼

tsp

turmeric
Instructions
Make Goda Masala:
Dry roast sesame seeds and dry coconut on low flame separately until golden brown. Set aside.

Heat ghee and add cloves, cinnamon, cinnamon sticks, bay leaf, cumin seeds, black cumin and fenugreek seeds. Once the seeds start to crackle, add the coriander seeds and dry red chilies. Roast on low flame until the coriander seeds until golden brown.

Add the asafoetida and turmeric, cook for 1~2 minutes and turn off the heat.

Once the ingredients are cool enough to handle, grind them into a fine powder. Store in an airtight container and use as needed.
Make Dal:
Cook toor dal with turmeric until soft and mushy.

In a thick bottomed pan, heat ghee and add mustard seeds, fenugreek seeds. Reduce flame and add asafoetida and curry leaves.

If using onions & drumsticks, add them and cook until they are tender and cooked through.

Next add the tamarind paste, jaggery, goda masala, red chili powder and 1 cup of water. Let the mixture simmer for 6~8 minutes.

Turn off the flame and garnish with fresh coconut and coriander leaves. Serve with roti or steamed rice.
Notes
Tamarind pulp can be substituted with raw mango.