Hi there, Welcome to my Hideout..
Cook's Hideout is all about delicious plant based recipes from India and also from around the world. Here you will find recipes that are easy AND tasty to make.
About the Author: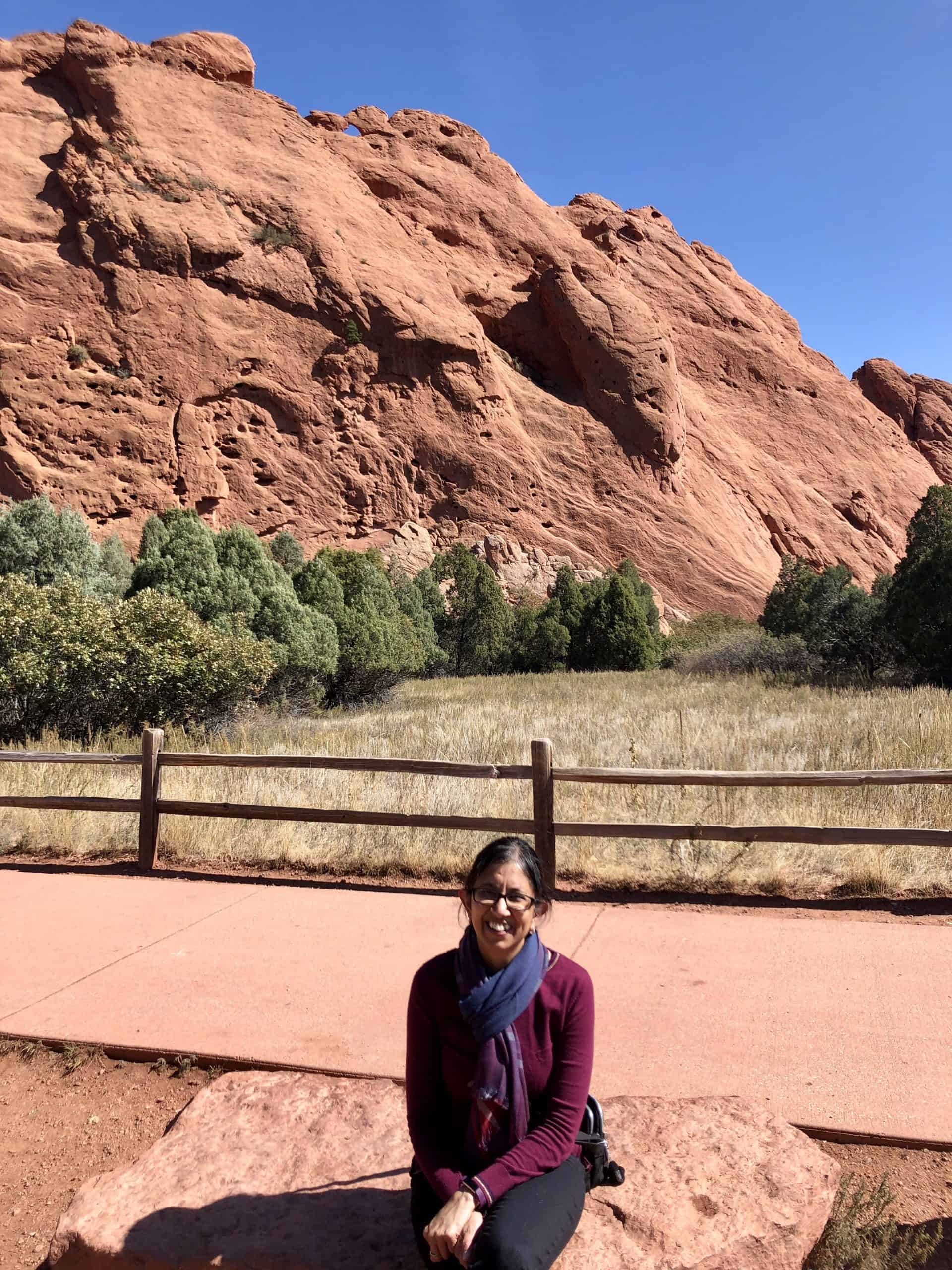 My name is Pavani and I'm "the Cook" in this hideout. I'm from Hyderabad, a bustling city in South India that is famous for its Pearls and of course the delicious Hyderabadi cuisine.
I've lived in the United States for the past 21 years and my real hideout currently is in beautiful Colorado where I live with my husband and my 14 year old son and my 9 year old daughter.
About Cook's Hideout:
I started Cook's Hideout in 2006 as a recipe journal where I write about the new (and old) recipes that I have tried in my kitchen.
What kind of dishes do I make:
Most of the dishes here are Indian, focusing more on South Indian cuisine. But I also like to try international cuisines, my 2 favorites being Mexican and Italian. I make Chinese & Thai dishes at least once a week. So basically if my family likes it, you will find it on the blog no matter which part of the world it is from.
What's with the blog's name:
When I decided to start a food blog way back in 2006 and was thinking of a name for the blog, I remembered my husband telling about his favorite food joint called "Hideout" in Davangere, Karnataka (also in Southern India). I thought that was an apt name for the kitchen where I love to hide and cook, so that's how the name "Cook's Hideout" came into being.
What really happens in Cook's Hideout:
As I said, I'm "the cook" in this hideout and I cook vegetarian food in my kitchen which includes eggs and dairy. I love cooking and baking. I also love to read and collect cookbooks. My philosophy is to try everything at least once, so I make it a point to try new ingredients/ dishes (meeting my dietary restrictions, of course) and if the family likes them, they become a part of our menu rotations. All of the recipes featured here have been tasted and tried by my family and only the ones that are liked are posted.
Where do I get the recipes for my dishes:
Most of the Andhra recipes that I post are from my mom and my MIL, both of them are extremely talented cooks, but with completely different styles of cooking. My mom's style of cooking puts more emphasis on the vegetable itself and less on the seasonings and other supporting ingredients which only have a secondary role –vegetable is the hero in her kitchen. Whereas my MIL cooks more with spices and makes delicious gravies – entire dish is a hero here. I like both the styles and I think I try to take a middle ground with the vegetable still taking the center stage and enhanced with the addition of spices but not completely overpowered by them.
I love to read cookbooks and thanks to my local library system, I get to borrow the books before I decide to buy them. So there will be some recipes from cookbooks, and some from the very talented food blogging world.
That is in a nutshell about me and my blog. Thank you for spending some time here and hope to see you soon. Please leave a comment or send me an email @ [email protected] with any questions, queries or concerns.