This is an honest review of Farmbox Direct about the subscription that delivers organic & natural produce right to your door! Read on to see if it is worth it and for a coupon code!!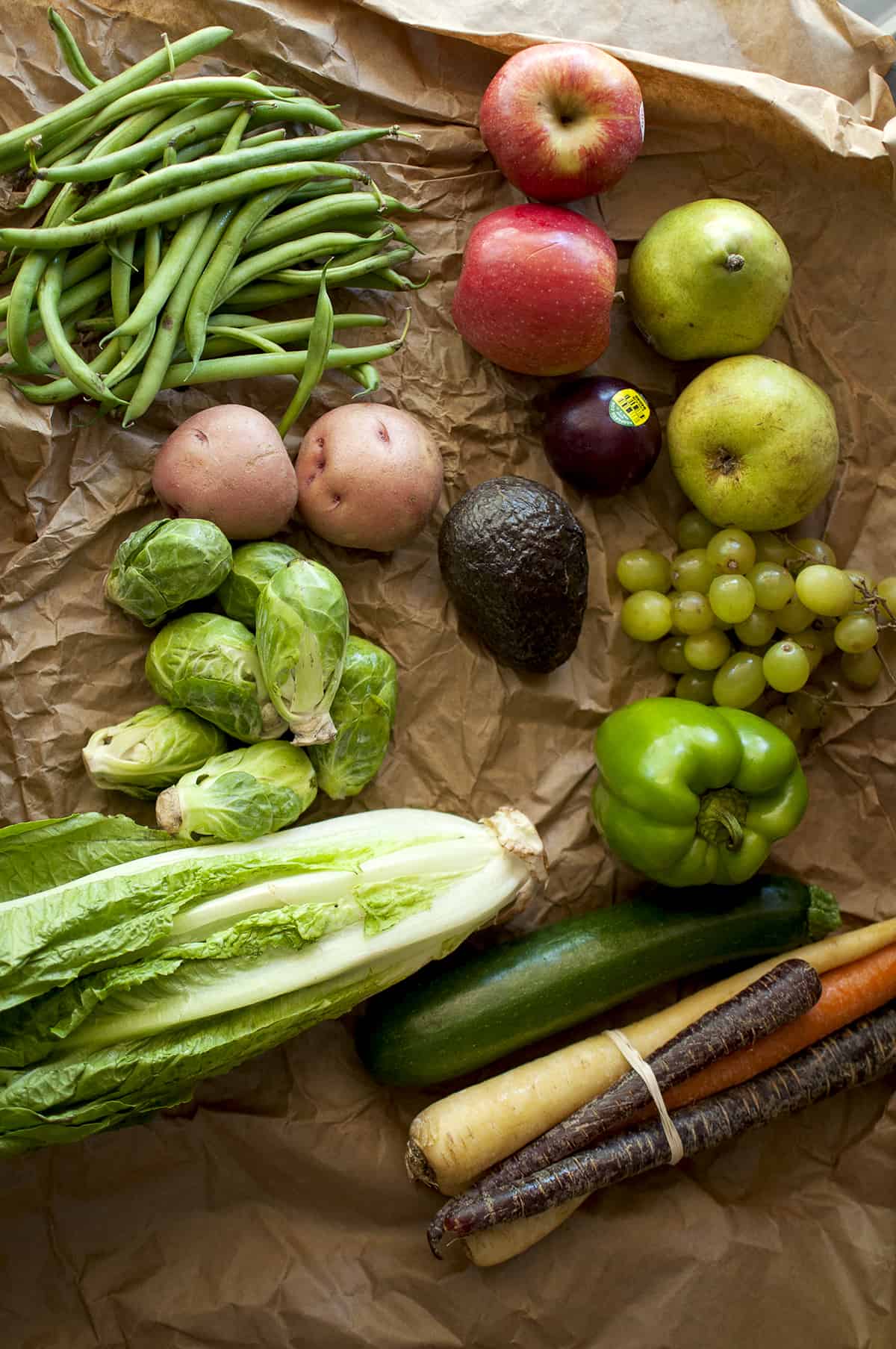 I received a produce box from Farmbox Direct for review. All of the opinions in the post are entirely mine.
This post contains affiliate links and I make a small commission if you choose to purchase it through my code/ links.
What is Farmbox Direct?
It is a weekly subscription service that delivers organic and natural produce straight to your doorstep. They bring you the freshest produce sourced by farmers and businesses local to your area.
It is just like picking fresh produce at your favorite farmer's market. But, in a more convenient way.
Why Farmbox Direct?
So, the next logical question is why do you need a subscription service to get fruits and vegetables. I have a few reasons:
Personally, I love visiting local farmers market. It is a great way to support small and local businesses. With the current health scare situation we are in, I have reduced my number of shopping trips. I prefer to get everything from one store which is probably not the ideal place to buy fresh produce. So a " target="_blank" rel="noreferrer noopener nofollow sponsored" aria-label="fresh produce home delivery (opens in a new tab)">fresh produce home delivery makes perfect sense.
Being a busy mom, it is convenient to check off one thing from my list of things to do.
Being a foodie family, we love trying new dishes and veggie combinations. The subscription box makes meal planning fun and interesting.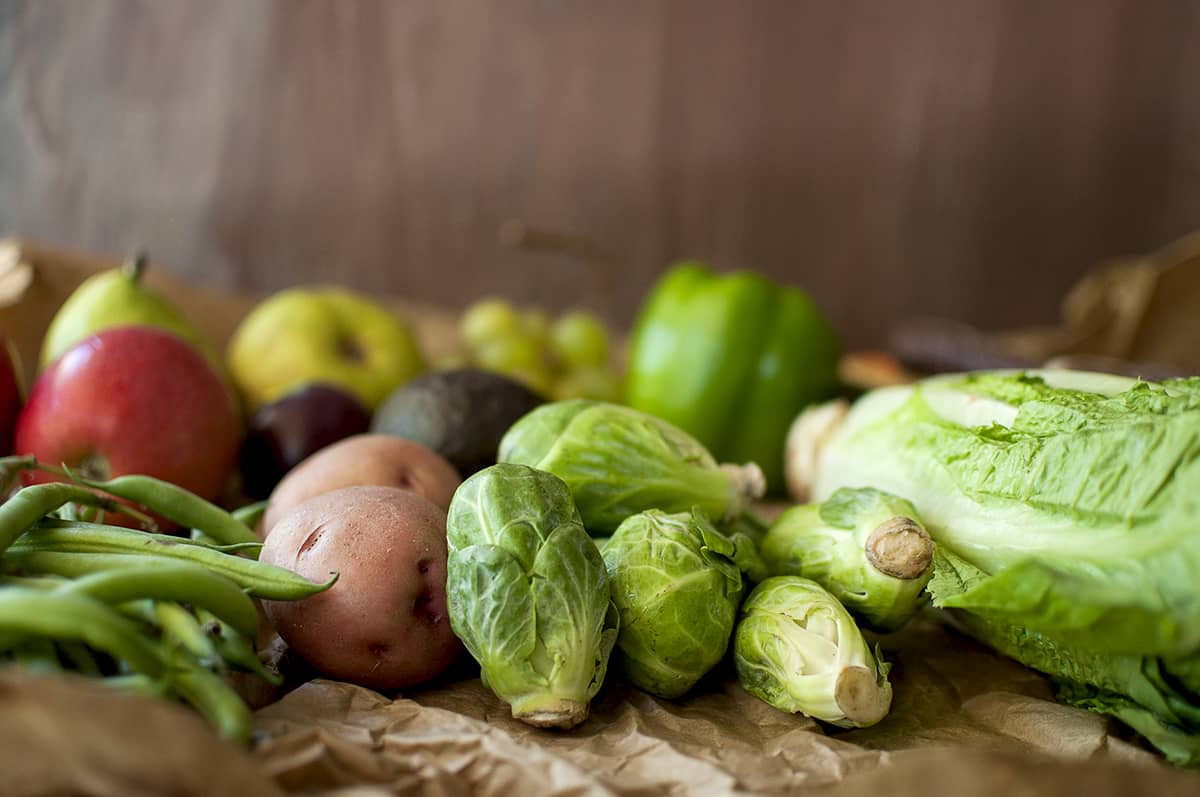 How do you start?
Head over to Farmbox Direct to check if they deliver to your area. They deliver to pretty much everywhere in the US. Then create an account to set up your delivery.
Next you choose the size of box you want to order. They have 3 different Farmbox's for different needs. So, based on your family size and how much you cook at home, decide what size works for you:
Small Box - is a great starter kit to try out the service.
Medium Box - will be good for a family of 3-4.
Large Box - includes premium produce not available in the other 2 boxes.
The great part is that they offer 2 variety of boxes - only organic and all natural. The all natural box is slightly less expensive than the organic box.
You can choose a mixed menu (includes both veggie & fruit), fruit menu and veggie menu.
If you are into juicing, they also have a options for you with green, orange and red juicing boxes. Go ahead and Enjoy Juicing Boxes at FarmBox Direct.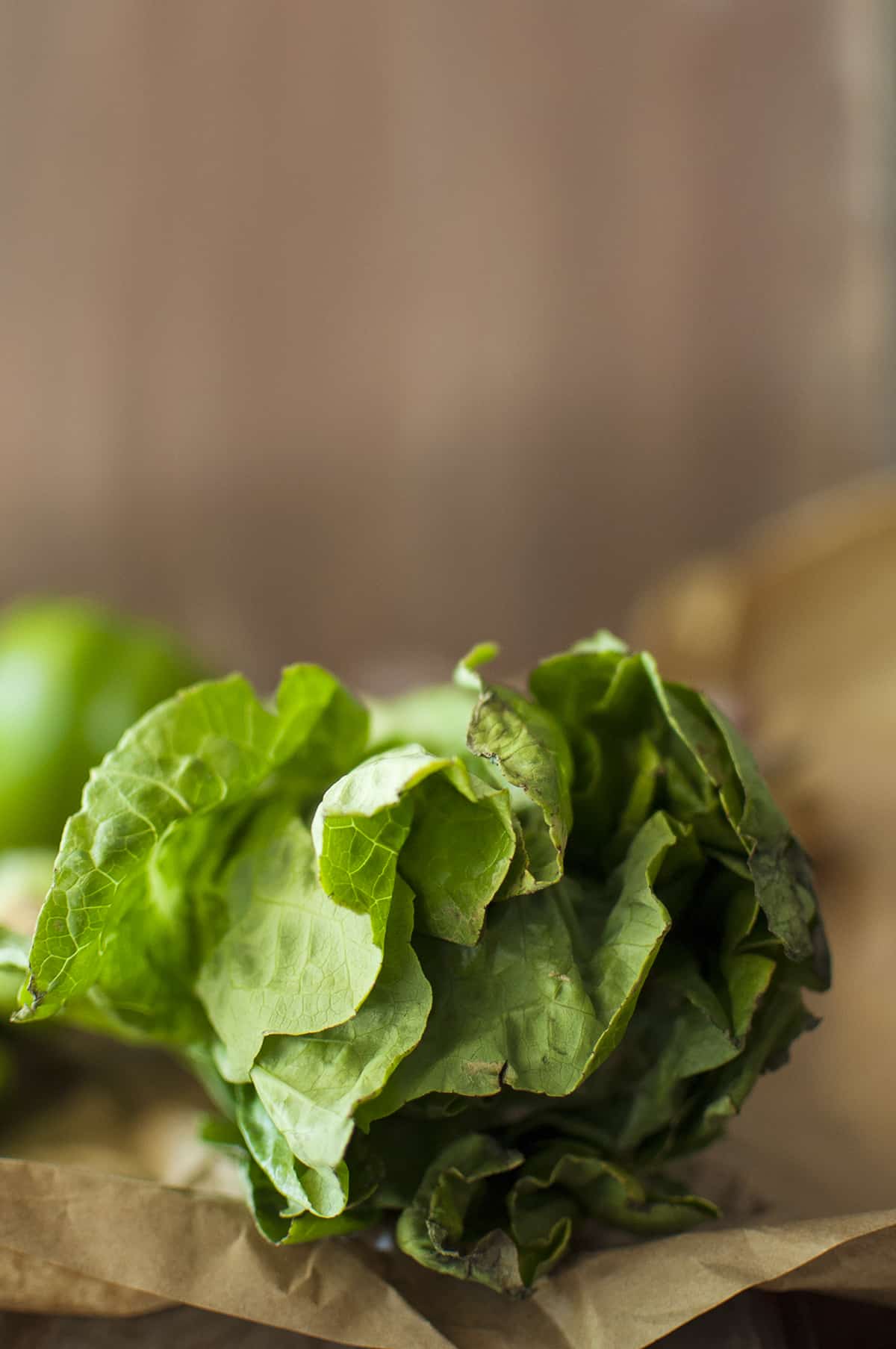 How does it work?
Now that you know what to order, Choose Your Box at Farmbox Direct. Menu changes every week. You can customize your box with up to 5 substitutions. And that's it a box full of fresh produce will be delivered to your door every week.
There is no commitment! You can skip a delivery, if you are going on a vacation. Their online system makes it very easy to manage.
There is no registration or membership fees. But note that there is a $5.98 handling and packing fee.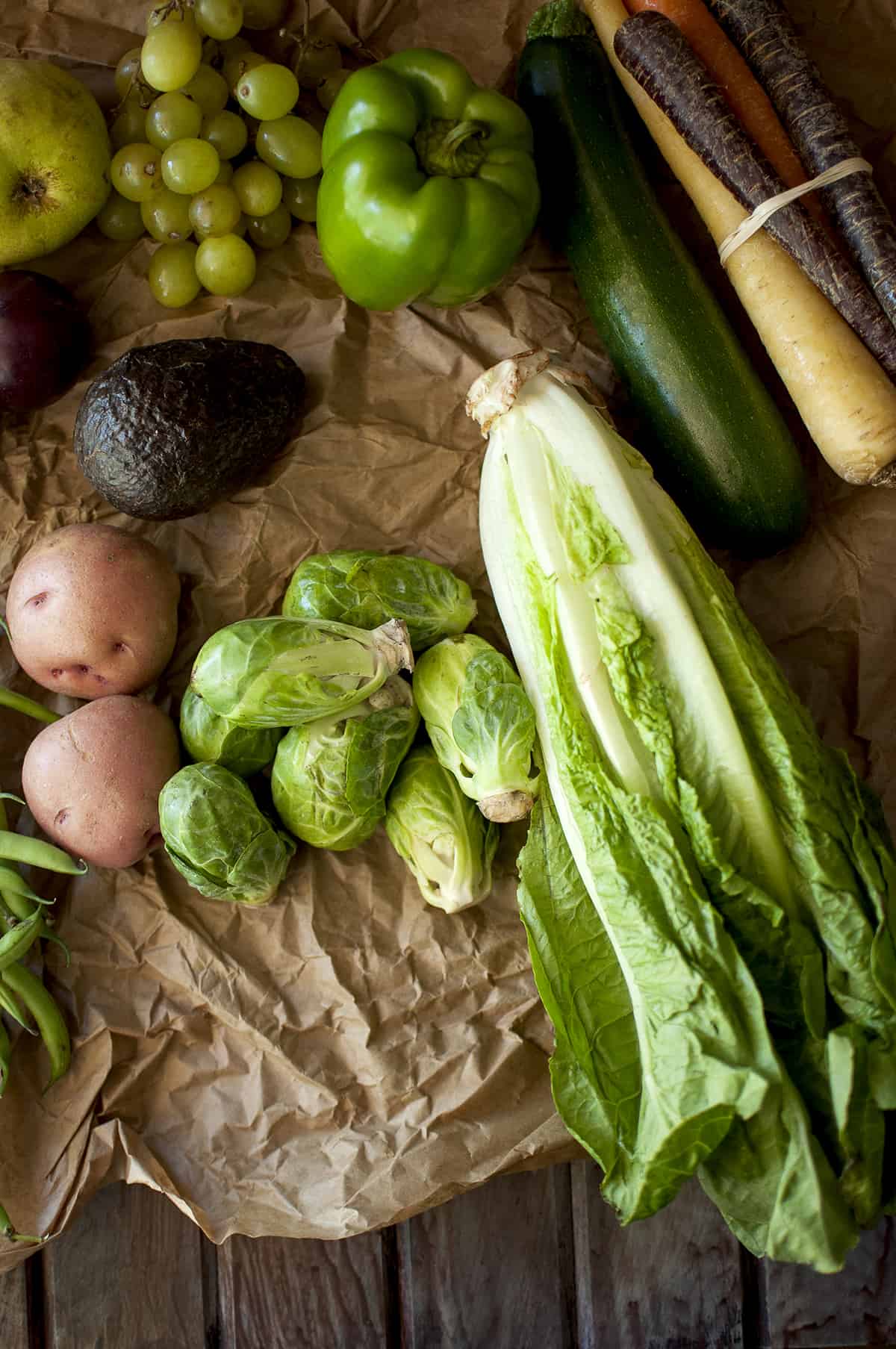 What I received in the box
The box was very well packed with insulating layer and ice packs to keep the produce at the perfect temperature. All the produce was individually wrapped in brown wrapping paper. Insulation they use is biodegradable.
2 red potatoes
romaine lettuce
6 large brussel sprouts
bunch of green beans
1 pepper
1 zucchini
carrots - bunch of 6
1 avocado
2 pears
2 apples
1 plum
bunch of grapes
All of the produce was fresh and tasted amazing. If by chance there are any damaged items in the box, they will replace them. Make sure to snap a photo and submit on their website.
All boxes are accompanied with a recipe card with ideas on how to use the produce.
What did I make with the produce
Here is what I made with what I got in the box:
What I love about Farmbox Direct
I love the convenience of receiving fresh organic produce right to my door. Quality of the veggies and fruits in the box was great.
It is exciting to try new veggies that you probably wouldn't buy often. It challenges your creativity and makes you try new dishes as well.
You know exactly how much to budget for your weekly produce. I usually run over my budget when I go grocery shopping because I end up buying more than I planned to.
On the same note, there will be much less wastage since you know exactly what and how much to cook with.
Supporting local and small businesses is an amazing thing in the current economy.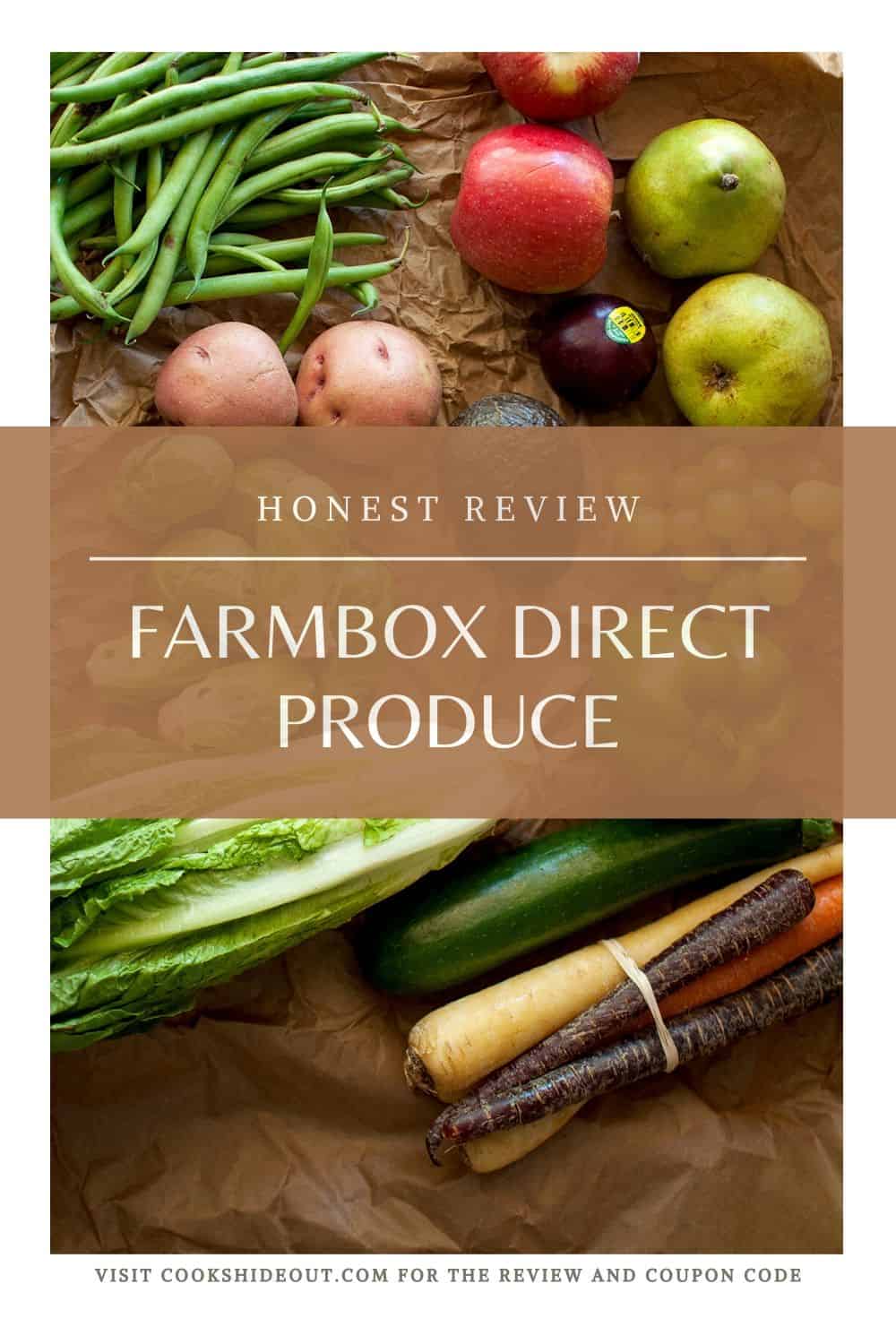 Few things to know before your first order
You will have to make sure to visit Farmbox direct every week to make substitutions or cancel that week's delivery. I would suggest setting a weekly reminder.
You might still need to make a trip to the grocery store for ingredients you might need for a particular recipe.
Final thoughts
To summarize my Farmbox Direct review, I think it is totally worth it. The quality of the produce was great and I loved the convenience.
Use this coupon code to get 10% off of your first order: cookshideout10