Bake-a-thon 2016: Day 1
Bake of the day: Eggless Confetti Cake (Shopkins Cake)
Can't believe it's December already and it's time for this year's Bake-a-thon. It feels like just yesterday that I posted for last year's bake-a-thon. Starting off this year's baking with a colorful Eggless Confetti Cake that I made for my niece's birthday.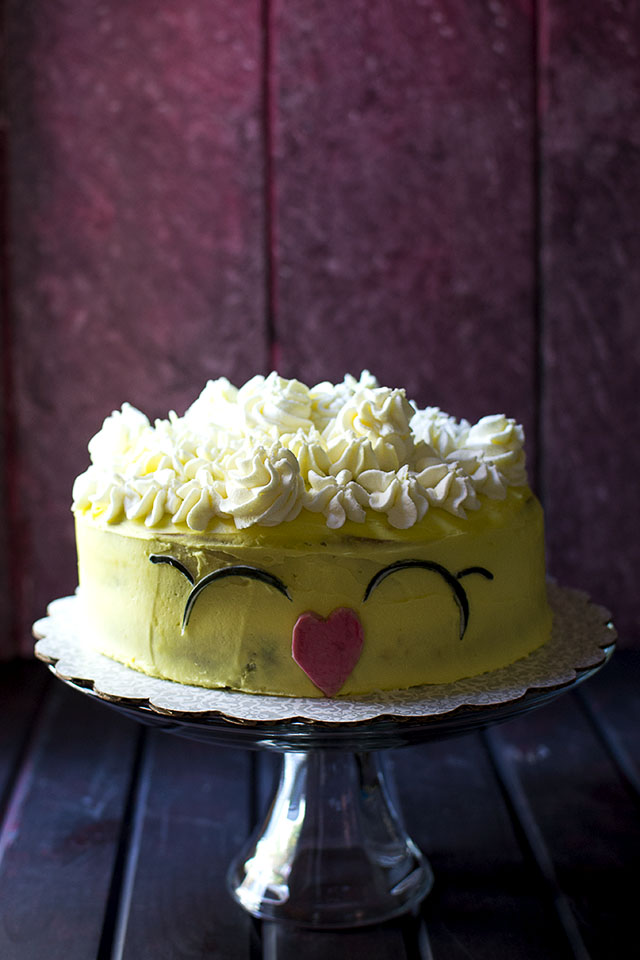 I am self appointed cake baker for our family and I take it upon myself to bake a cake for most of the birthdays especially the little ones. My niece asked for a Shopkins cake for her birthday. I don't have the skills to make elaborate skills and with my limited skills, this is the best I could do for her.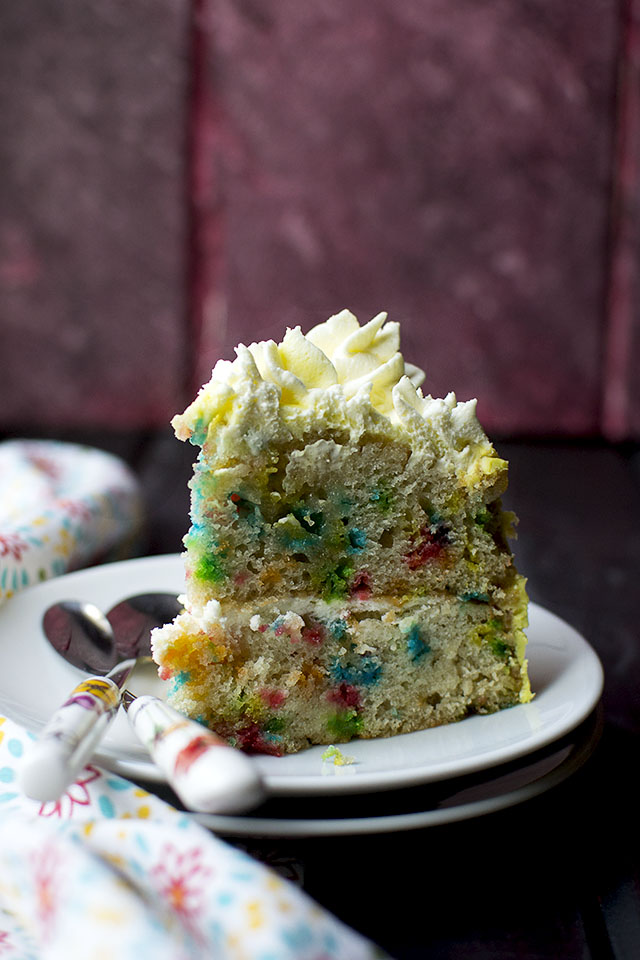 Kids love these cute little plastic figures called Shopkins. I had no clue what they were until my sister bought my daughter a set few months ago. Apparently these toys have names too. So I googled for an easy cake and found this Shopkins cake called 'Wishes'.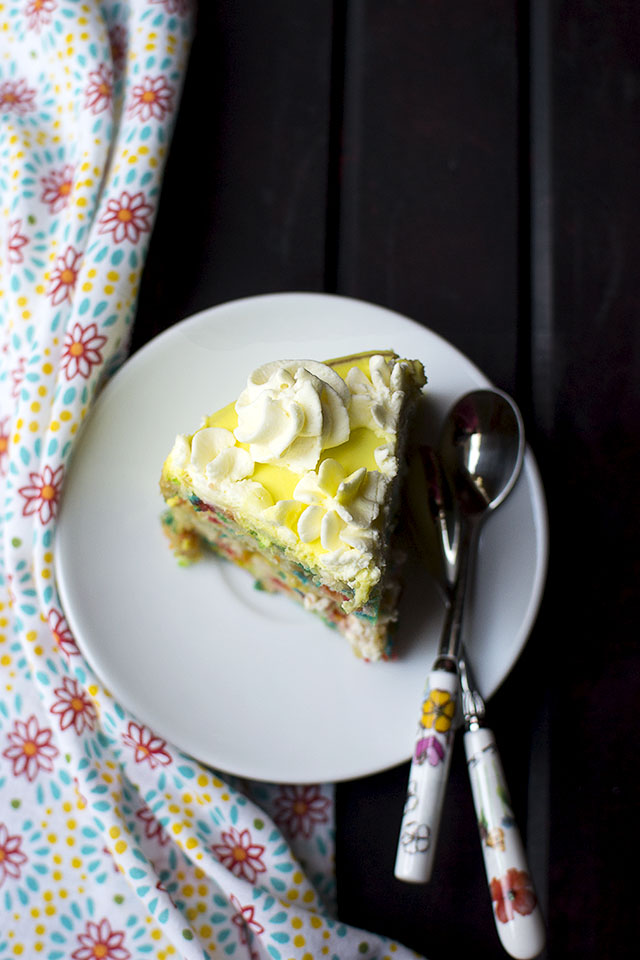 I made a vegan confetti cake from the "Cake Magic' cookbook. Recipe uses tofu as an egg substitute and it worked beautifully. I made a tofu based chocolate cake earlier but I was skeptical if the taste of tofu will come through in this vanilla cake. I shouldn't have worried about it, the cake turned out great with no tell-tale sign of tofu.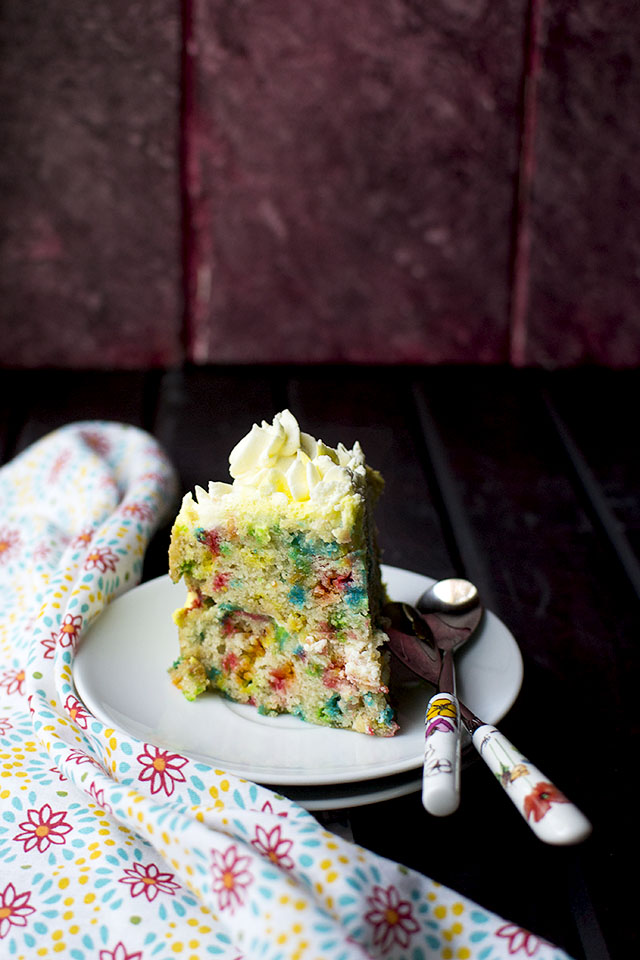 The interesting part of this recipe is that hot cakes are soaked in vanilla syrup which keeps the cake moist and delicious. I made a simple frosting with cream cheese and whipped cream. This frosting is just perfect and is great for piping as well.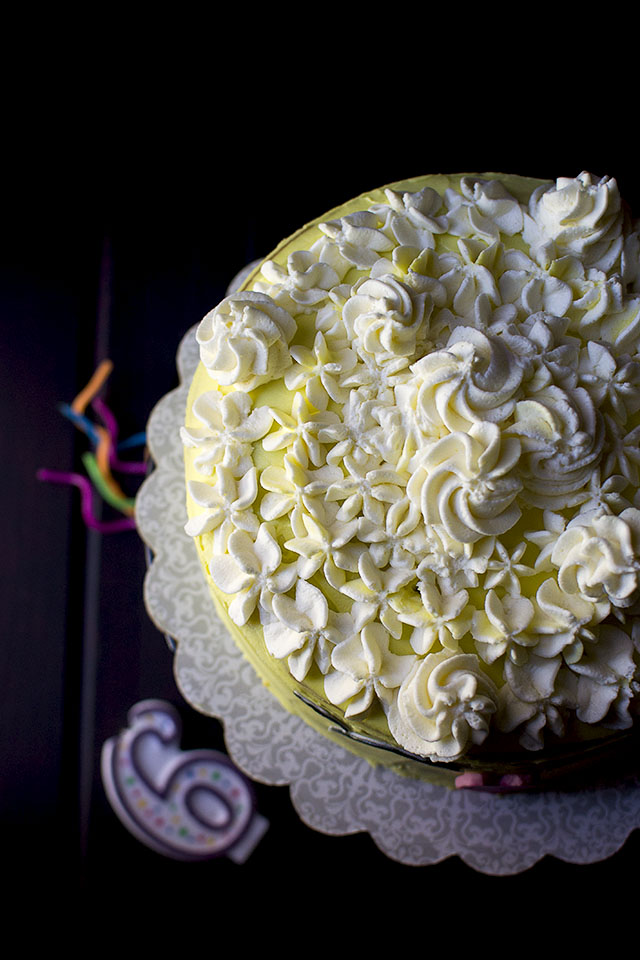 All in all this confetti cake was a hit with the kids (especially the girls) and adults. It's colorful, moist and delicious. A perfect cake to celebrate a little girls sixth birthday, I am happy that I was able to meet her expectations.This is part of the Bake-a-thon 2016.

Also linking this to Valli's 'Cooking from Cookbook Challenge: 'December — Week 1′.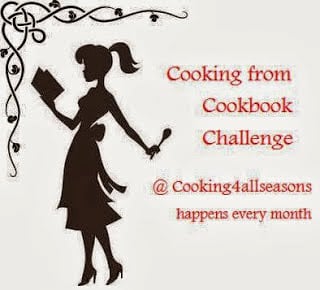 [inlinkz_linkup id=680533 mode=1]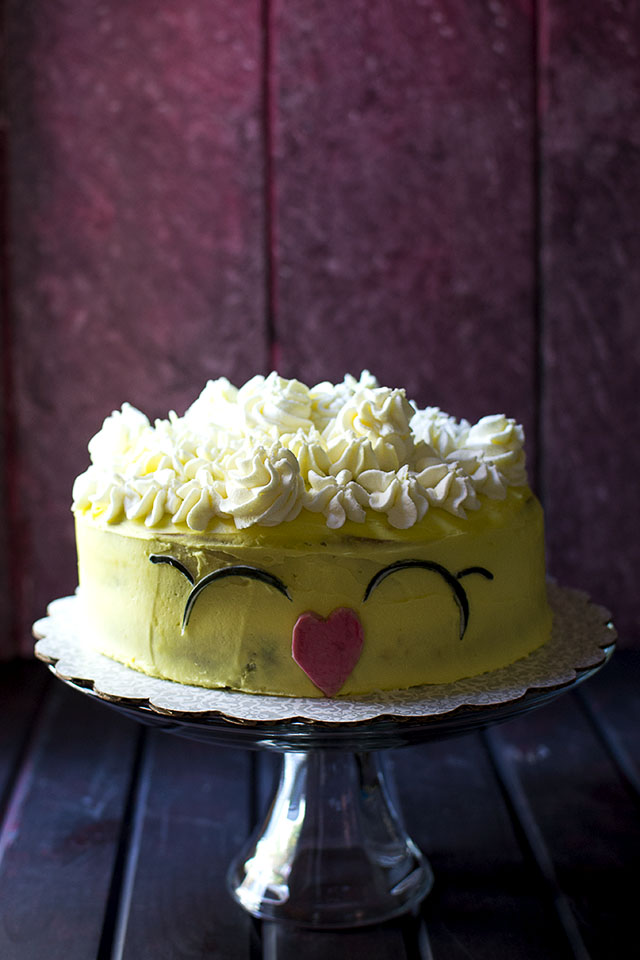 Eggless Confetti Cake (Shopkins Cake)
Shopkins Cake made with eggless confetti cake and decorated as 'Wishes'. Tofu is the secret ingredient to make this cake eggless, moist and delicious.
Print
Pin
Rate
Ingredients
2½

cups

all purpose flour

1¼

cups

sugar

¾

tsp

baking soda

¾

tsp

baking powder

1

tsp

salt

4oz

(½cup)

Firm Tofu, drained and crumbled

1½

cups

Almond Milk (or other non-dairy Milk)

1

tsp

apple cider vinegar

¾

cup

Oil

2

tsp

vanilla extract

½

cup

Confetti
For the Vanilla Syrup:
½

cup

sugar

½

cup

water

Pinch of

salt

2

tsp

vanilla extract
For the Frosting:
4

oz.

Cream cheese, softened

1½

cups

heavy cream

1

cup

Powdered Sugar

1

tsp

vanilla extract
Instructions
Make the Cake:
Preheat the oven to 350°F. Lightly grease and line 2 8" round cake pans with parchment paper.

In a large mixing bowl, whisk together the flour, baking powder, baking soda and salt.

Blend tofu until very smooth and no lumps remain. Add milk, apple cider vinegar, oil and vanilla extract; blend until everything is well combined and has a texture of heavy cream.

Add the tofu mixture to the dry ingredients and mix until combined. Stir in the confetti and mix well.

Divide the batter between the prepared pans.

Bake until a cake tester inserted in the center comes out clean, about 30~35 minutes. Remove from the oven.
Make the Vanilla Syrup:
Combine the sugar, water and salt in a small saucepan, bring to a boil over medium-high heat, and boil for about 4~5 minutes. Stir to dissolve the sugar, then stir in the vanilla and remove from the heat. Set aside to cool.

Use the syrup warm.
Syrup the Cakes:
After the cakes come out of the oven, pierce them with a skewer at 1" intervals. Pour or brush the syrup over the cakes and set them, still in the pans, on wire racks to cool completely.
Make the frosting:
In a mixing bowl, stir softened cheese, powdered sugar and vanilla until smooth and creamy.

Whip heavy cream until stiff peaks form.

Add about ⅓ of the whipped cream to the cream cheese mixture and fold to combine. Add the remaining whipped cream and fold gently to combine. Frosting is ready. Keep it chilled until ready to use.
Decorate the Cake:
Once the cakes are completely cool , run a knife or an offset spatula around the edge of one of the cake layers to loosen it. Place the cake on a cake stand lined with wax/ parchment paper. Spread the layer with frosting on top.

Run the knife around the second cake layer. Invert it onto the frosted layer. Frost the sides and top of the cake.
To make Shopkins Cake:
Tint some of the frosting with yellow and frost the cake. For the top of the cake, use white frosting to make swirls. Use fondant to make the eyebrows and mouth.