Perfect Diwali treat - juicy, sweet and delicious Dry Gulab Jamun using instant mix, these sweet snack take about an hour to make.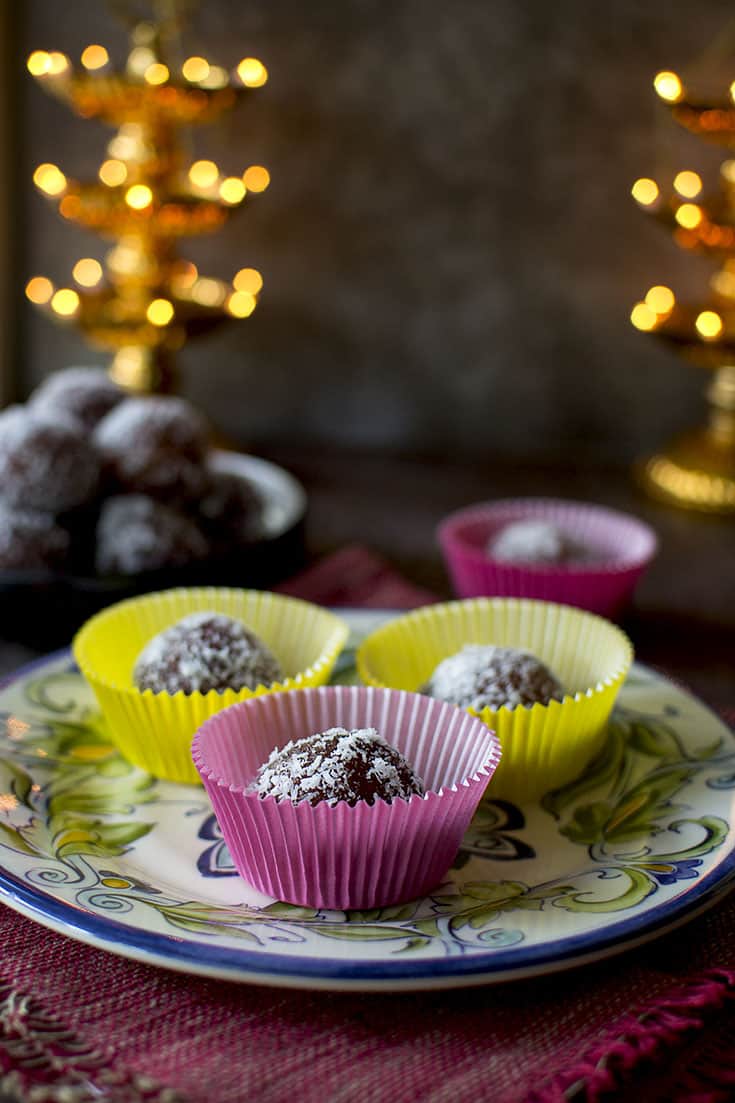 For the second day of this week's blogging marathon, I made these quick, easy and delicious Dry Gulab Jamun using instant mix. I used store bought jamun mix to make these and they were ready in about an hour.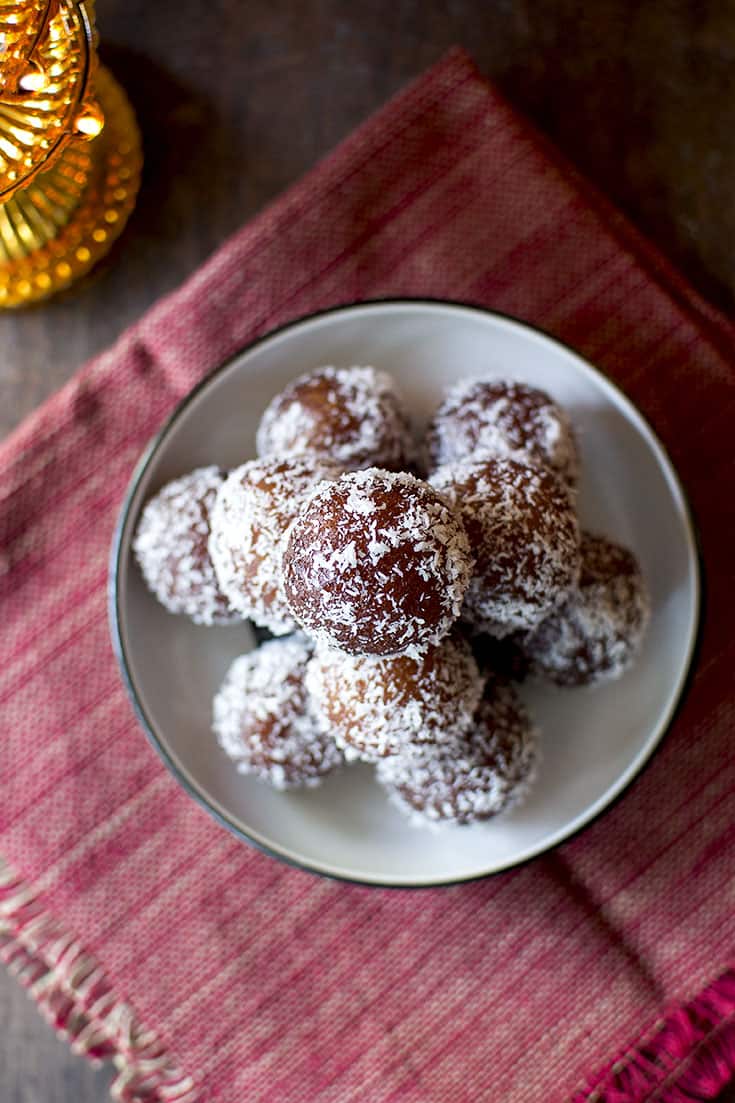 Traditional Jamun:
Gulab jamun are traditionally served with sugar syrup. But I am one of those who loves jamun without the syrup, so these dry gulab jamun is just perfect for me. Even without the extra syrup, these jamun are equally juicy and delicious. They are much easier to serve too.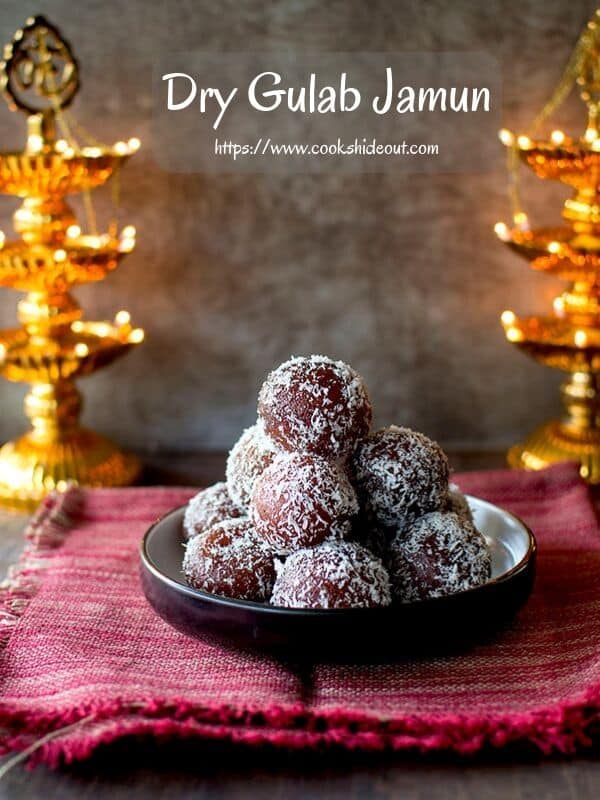 How to make Dry Gulab Jamun using Instant Mix:
They can be made from scratch or store bought jamun mix is equally good alternative. I grew up eating MTR jamun and prefer making them from instant mix. I feel that they are fool proof and come out great each time. My trials with from-scratch recipes have been a hit or a miss.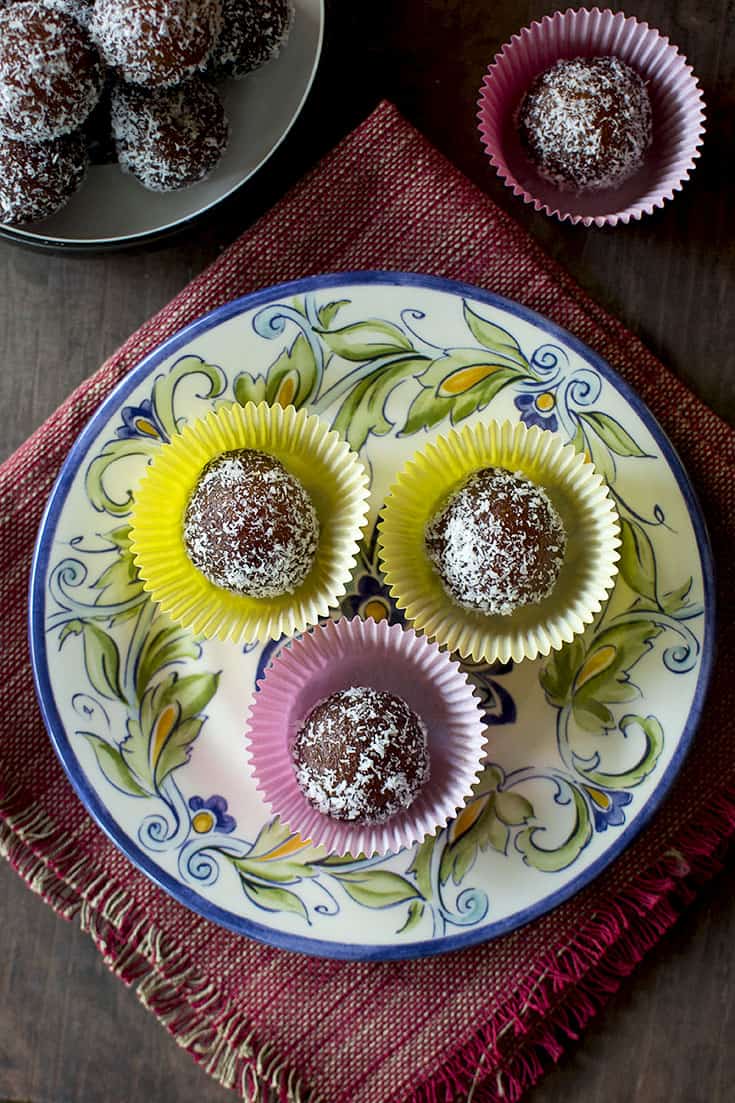 Tips & Tricks to make Perfect Jamun:
To make perfect jamun, frying them at the correct temperature is the key. Oil should not be too hot - this will cook the outside and leave the inside uncooked.
So it's really important to make sure that is at medium-low temperature and the jamun are cooked low and slow until browned. I fry them a little more than golden brown, just to be sure that the jamun don't disintegrate after soaking.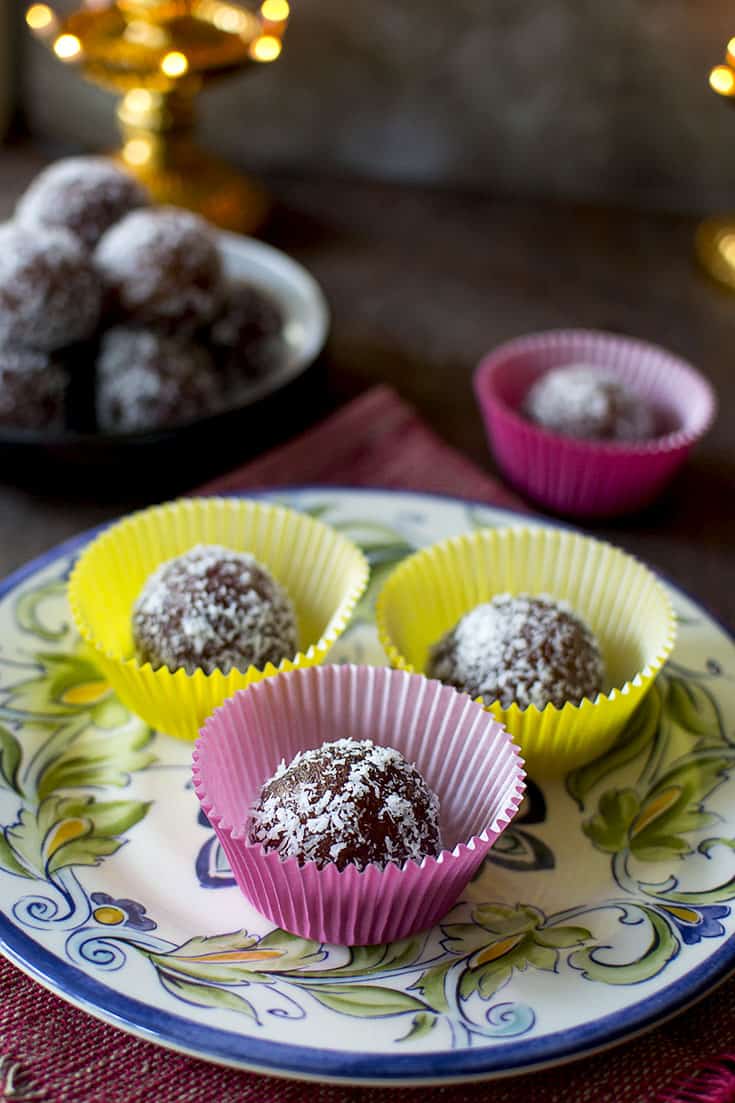 Once you have these perfectly fried up jamin, dunk them in warm sugar syrup and soak for about 30~45 minutes. Remove and roll them in dry grated coconut or finely chopped nuts. Serve and enjoy.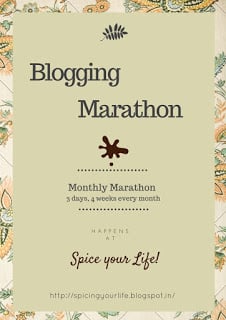 Lets check out what my fellow marathoners have cooked today for BM# 105.
Custard with Gulab Jamun and Praline topping | Cook's Hideout
Custard with Gulab Jamun and Praline topping is a creamy and delicious dessert that is perfect to serve with any Indian meal.
Rabri with Gulab Jamun Recipe - Cook's Hideout
Creamy, rich and decadent Rabri served with gulab jamun. This dessert is a crowd pleaser and will be a hit at any Indian themed party.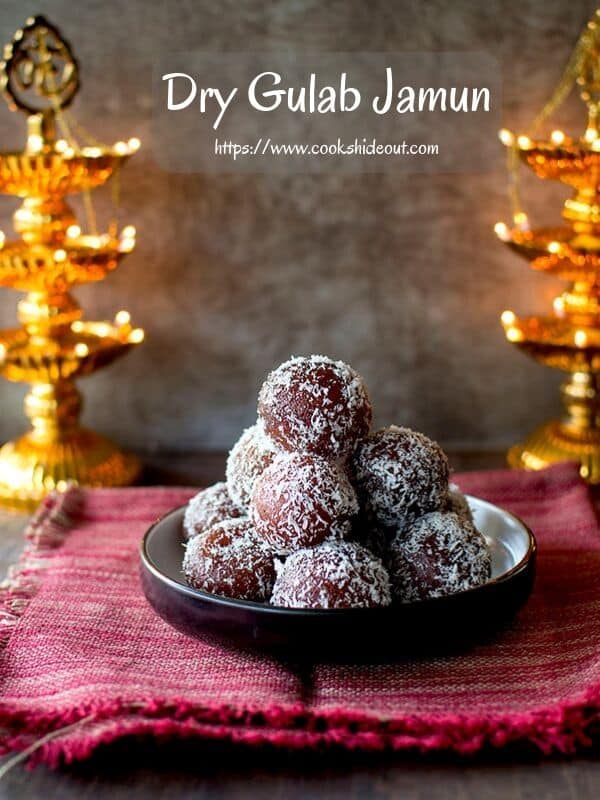 Dry Gulab Jamun
Perfect Diwali treat - juicy, sweet and delicious Dry Gulab Jamun. Made with instant jamun mix, these sweet snack take about an hour to make.
Print
Pin
Rate
Ingredients
For the Jamuns:
2

cups

Gulab Jamun Mix (about ½ the package)

¼

cup

Milk or water or a combination of both, plus more if needed

Oil

For Deep frying
For the Sugar Syrup:
2

cups

sugar

2

cups

water

½

tsp

Ground Cardamom

Big Pinch of

saffron
Other Ingredients:
½

cup

Dry grated Coconut

½

cup

Almond or Cashews, very finely chopped
Instructions
Make Sugar Syrup:
Combine sugar and water in a wide saucepan; bring the mixture to a boil and simmer for couple of minutes until the syrup is slightly thick. Add the ground cardamom and saffron - mix well and set aside until the jamun are fried.
Make the Jamuns:
In a medium mixing bowl, sift the jamun mix to make sure that there are no lumps. Slowly add in the milk, a tablespoon at a time, into a smooth, soft dough. Make sure not to overwork the dough, mix only until combined.

Divide the dough into small pebble size balls. Make sure that they are smooth without any cracks on top. Keep them covered under a damp kitchen towel.

Heat oil for deep frying. Gently slide in some of the jamun into the hot oil and fry on medium-low flame until lightly browned on all sides. Remove using a slotted spoon and put them into the warm sugar syrup.

Repeat with the remaining jamun.

Let the jamun soak in the syrup for about 1 hour.

Place the dry coconut and chopped nuts on a plate. Roll the jamun in the coconut and/ or nuts and the dry gulab jamun are ready to serve.

Dry gulab jamun can be stored in an airtight container at room temperature for 2~3 days or in the refrigerator for up to a week.