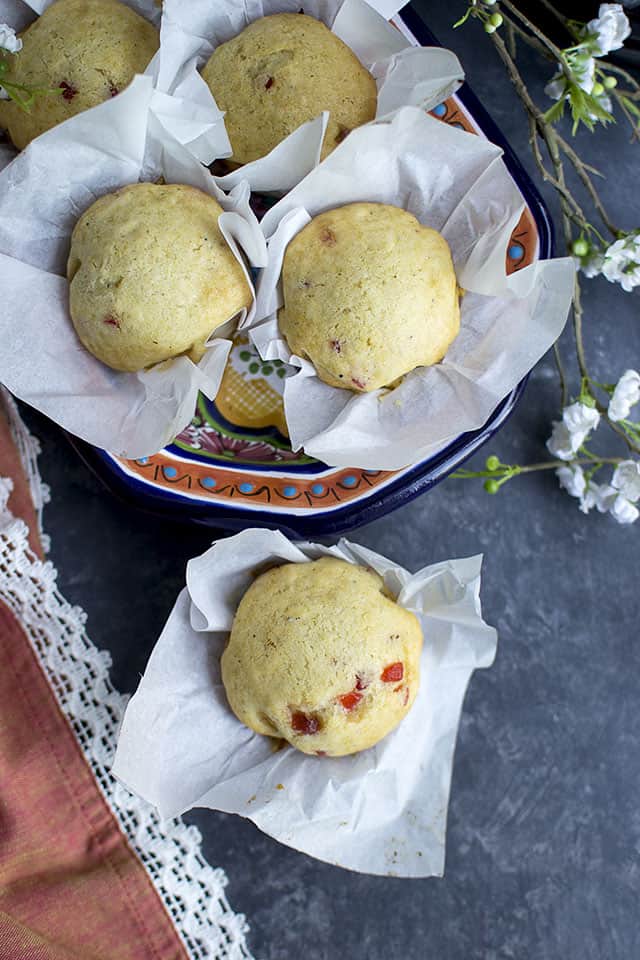 BM# 81: Week 2/ Day 1
Theme: Diwali Savories & Sweets
Dish: Eggless Mawa Cupcakes
I am so glad that I am back to blogging with my beloved Blogging Marathon group this month. My theme for this week is 'Diwali Savories and Sweets'. Since I am coming back after 3 months, I made a sweet dish for the comeback. I have rich and decadent Eggless Mawa cupcakes that are perfect to make for Diwali.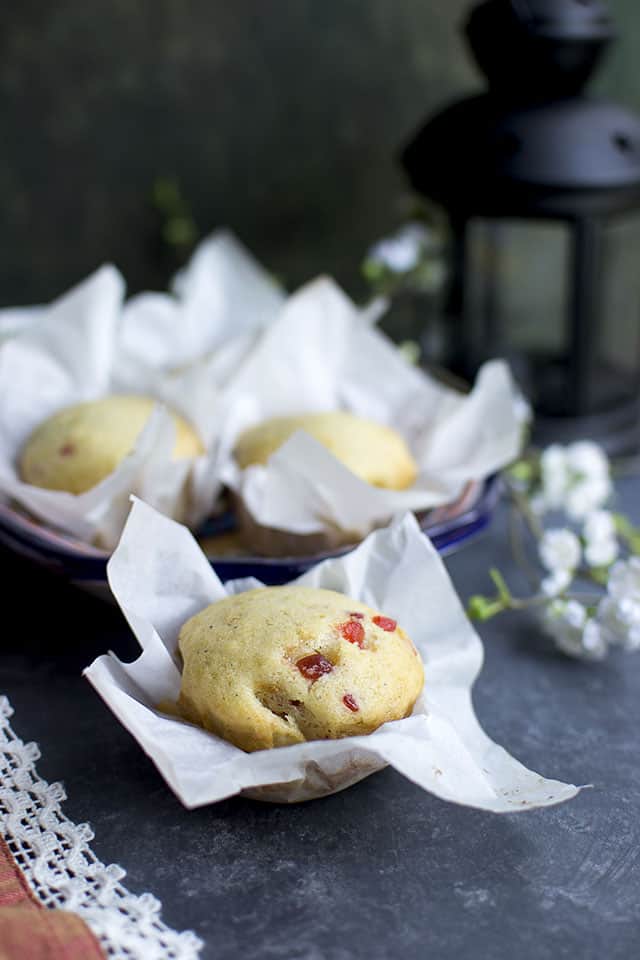 I missed blogging all this summer due to our move to North Carolina. We are finally in our new home and the kids started school in the new town. It has been just over a week now and we are slowly settling down into the new routine.
Recipe for this eggless mawa cake is from Veg Recipes of India. I actually made this mawa cake for my son's birthday back in NJ but couldn't take any decent pictures. I made it again in our new home and so this will be the first dessert/ sweet made here. I also found a decent corner to click photos -- will see how well spot will work out in the future.
These mawa cupcakes are rich with the addition of mawa, whole milk and heavy cream. Mawa cakes are popular items in Parsi bakeries but they are quite easy to make at home too. The main ingredient is Mawa/ Khoya -- you can choose to either make it at home or use store bought. I used Nanak brand khoya and it worked great. If you have frozen mawa, make sure you thaw it in the refrigerator or on the counter before using.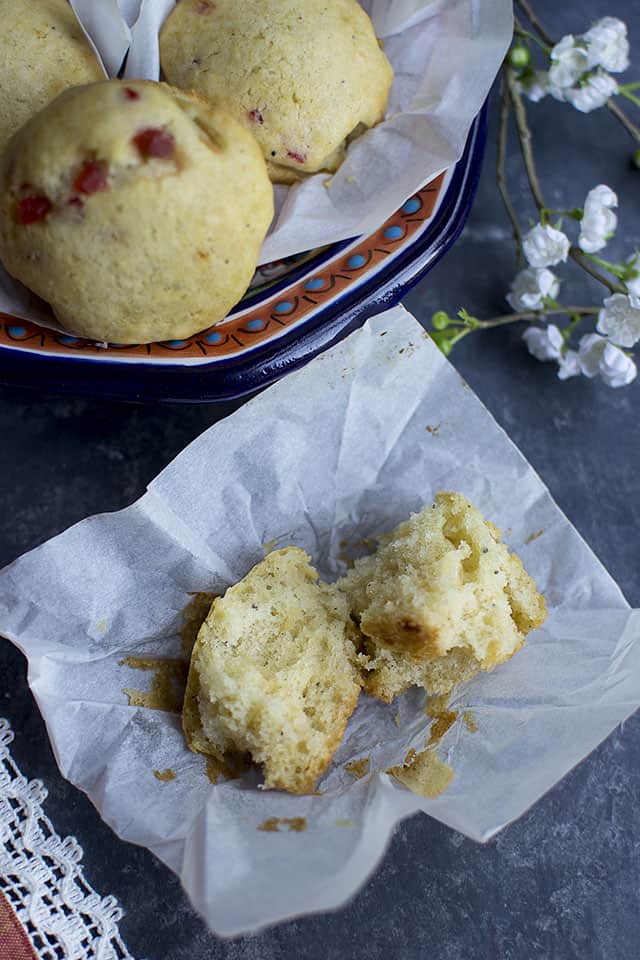 Add some nuts or tutti frutti to make these cupcakes extra special. I saw a recipe video where the chef served mawa cake with sweetened milk sauce. I can imagine how delicious that combination would be. Give these cupcakes a try this festival season and I'm sure your friends and family would love them.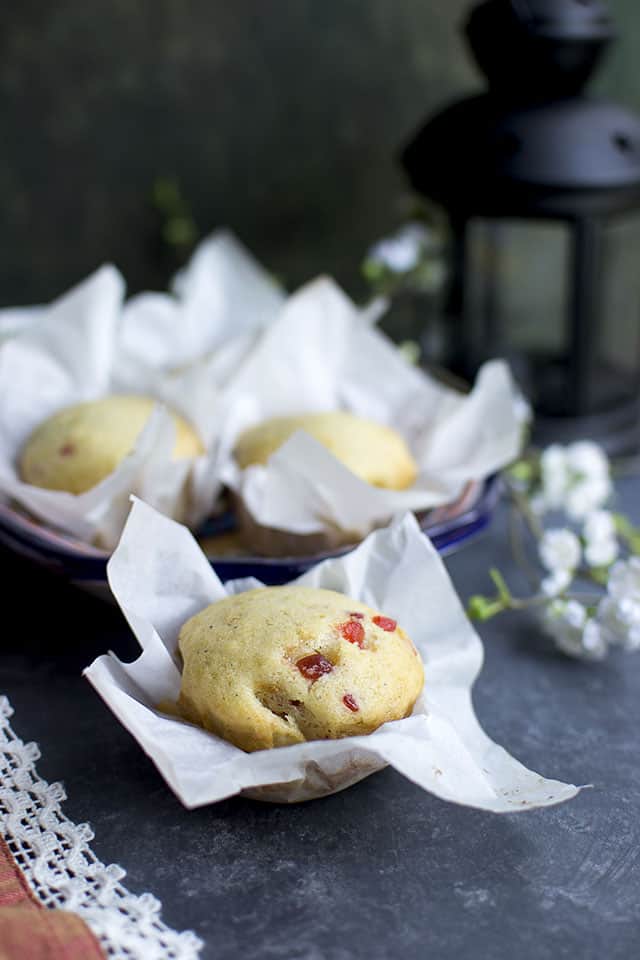 Eggless Mawa Cupcakes
Eggless Mawa cupcakes are rich and decadent. Add some nuts or tutti frutti to make these cupcakes extra special. Make these for Diwali or other festivals.
Print
Pin
Rate
Ingredients
2

cups

all purpose flour

1

tsp

baking powder

½

tsp

baking soda

¼

tsp

salt

½

cup

Canola or Vegetable Oil*

1

cup

sugar

¾~1

cup

Mawa/ Khoya, grated or crumbled

1

cup

Whole Milk

¼

cup

heavy cream

1

tsp

Ground Cardamom

½

cup

Tutti Frutti or Sliced Almonds (optional)
Instructions
Preheat the oven to 350°F. Line standard cupcake pan with paper liners or lightly grease them with cooking spray.

In a medium mixing bowl, sift flour, baking powder, baking soda and salt. Set aside.

In a large mixing bowl, whisk together oil and sugar until the sugar has dissolved.

Stir in grated mawa and mix well.

Next add the dry ingredients and mix till combined. Add whole milk and cream and mix until well combined. Finally stir in the tutti frutti or sliced almonds or both (if using), mix well to incorporate.

Pour the batter into the prepared pan and bake until a tooth pick inserted into the center comes out clean, takes about 25~30 minutes. The tops of the cupcakes should be slightly browned. Remove the cupcakes from the oven and let them cool in the pan for 4~5 minutes, place them onto a cooling rack and let cool completely. Repeat the baking with any remaining batter.
Notes
Use softened unsalted butter for added flavor.