This Vegetarian Nepali thali is hearty, comforting and absolutely delicious. Simple everyday dishes - Dal, Tarkari, Saag, Achar served with rice & yogurt.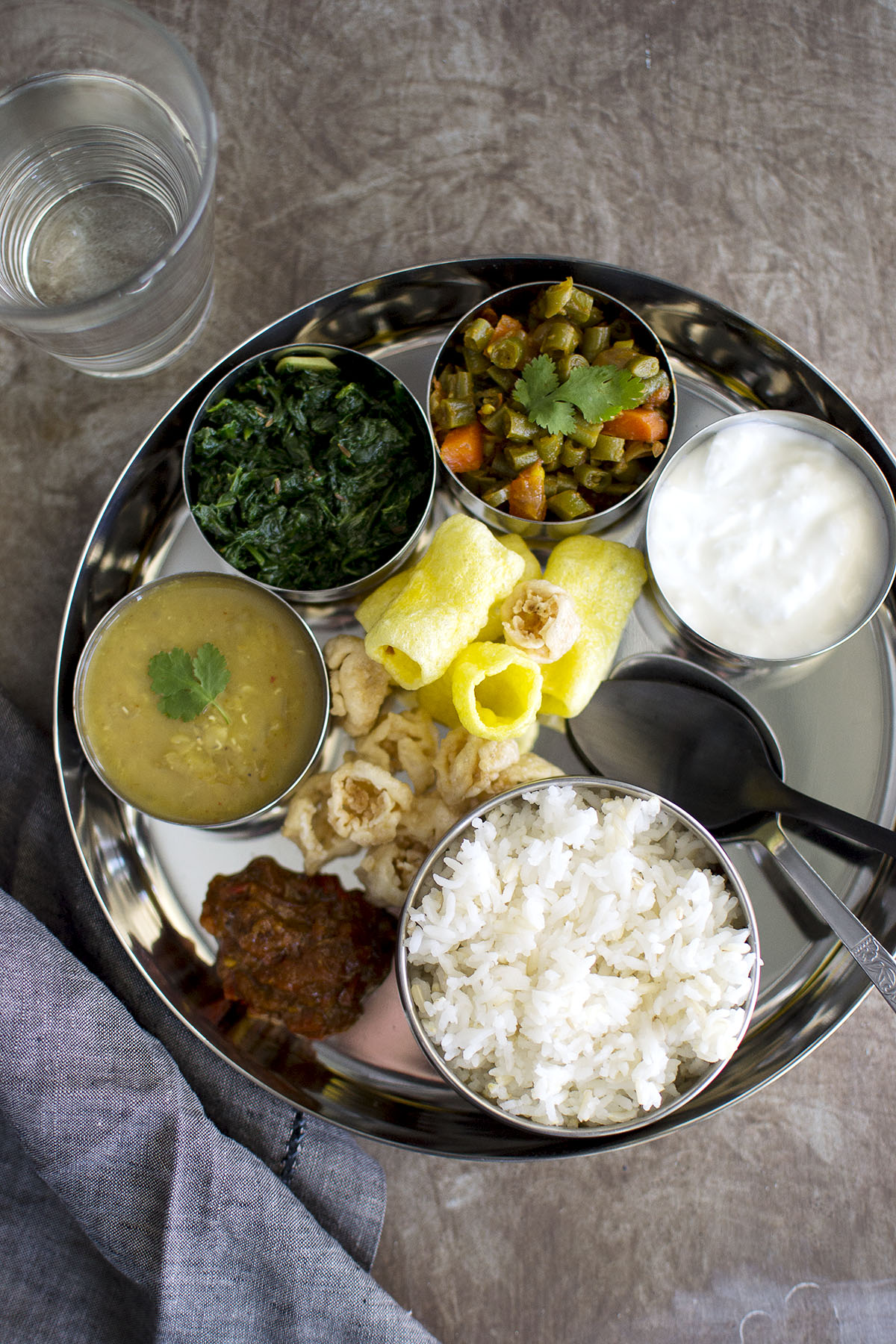 Nepal is a landlocked country in Southeast Asia. It borders China in the north and India in the south, east and west. Much of Nepalese dishes are made in India too, especially in the North eastern Indian states. Even though Nepali food is not as famous as it's neighboring countries, it has many distinctive qualities. There are quite a few different cuisines in Nepal:
Newar - from Kathmandu is one of the most richest and most influential in Nepal.
Thakali - combination of Tibetan and Indian cuisines, especially in the use of herbs and spices.
What is a Thali?
Thali literally translates to a large 'Plate' in Hindi. So, when you see 'Thali' on menus in Indian restaurants, you will be served a big plate with Indian dishes. Typically, it consists of rice, roti, dal, veggie side dishes, chutney and dessert.
The dishes served usually vary from region to region. So a North Indian thali will be very different from that of a South Indian one.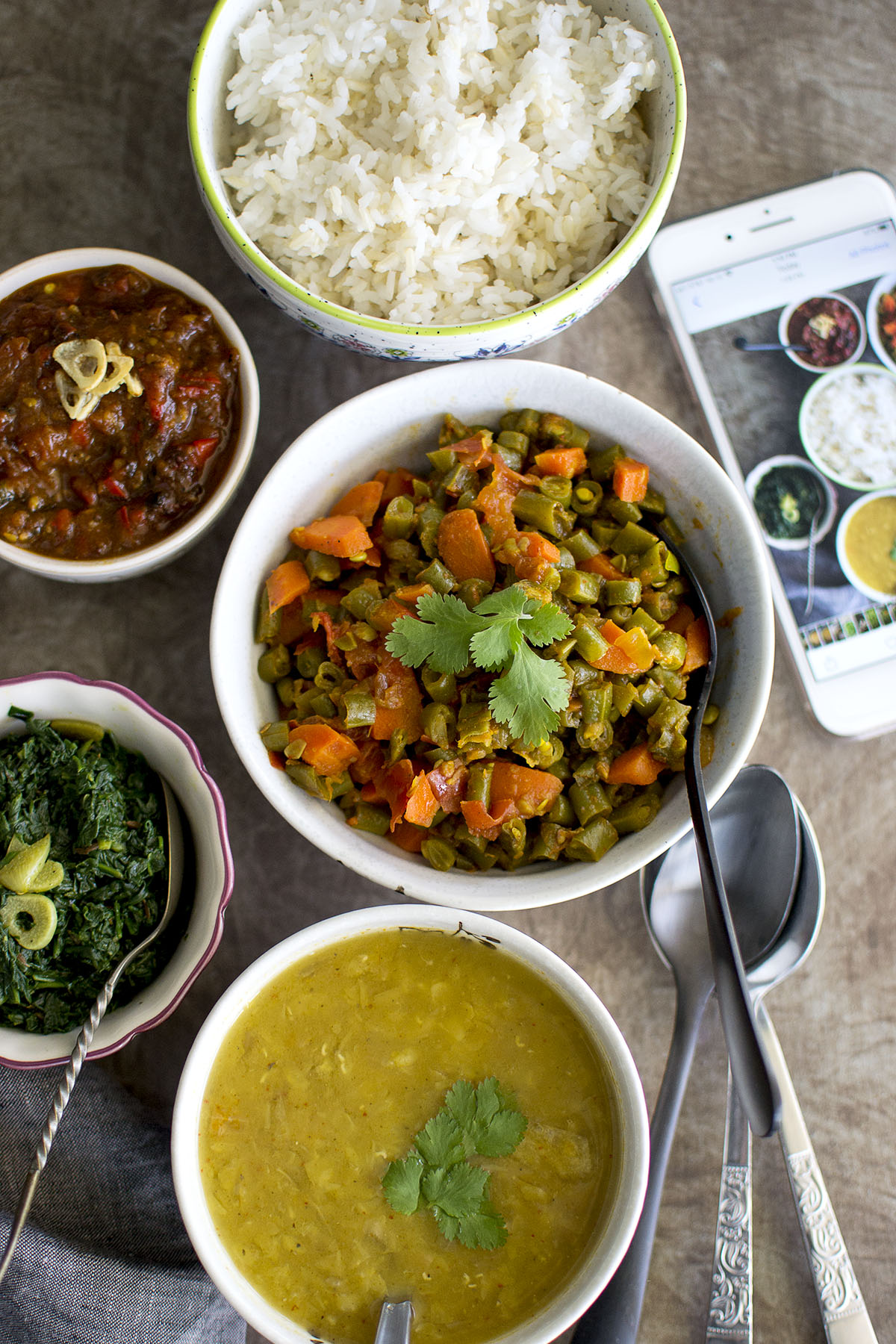 Dishes in Nepali Thali:
This is a everyday Nepali thali with very simple dishes. It is a filling, comforting and hearty plate of food. It has protein, vegetables served with rice and yogurt.
I usually plan to make thali on the weekend. So I have enough time to make all the dishes and also the whole family gets to enjoy the food.