Quick and easy Scandinavian Beet Potato Salad that is packed with veggies and dressed in creamy sauce.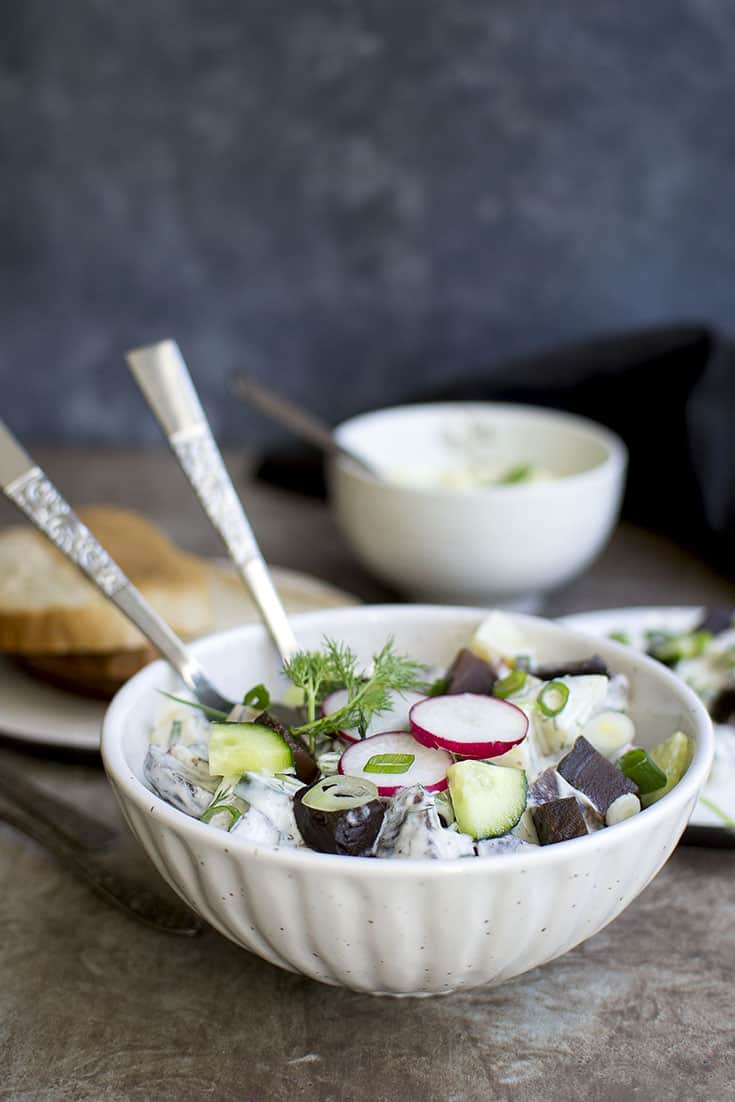 We are starting a new week of blogging marathon today and my theme for this week is 'Scandinavian Recipes'. They shortlisted about 5~6 few recipes I really wanted to try, but didn't have the time to make what I wanted to make 🙁 But I did get to make some new dishes that I enjoyed quite a bit. So first up is this quick and easy Scandinavian Beet Potato Salad.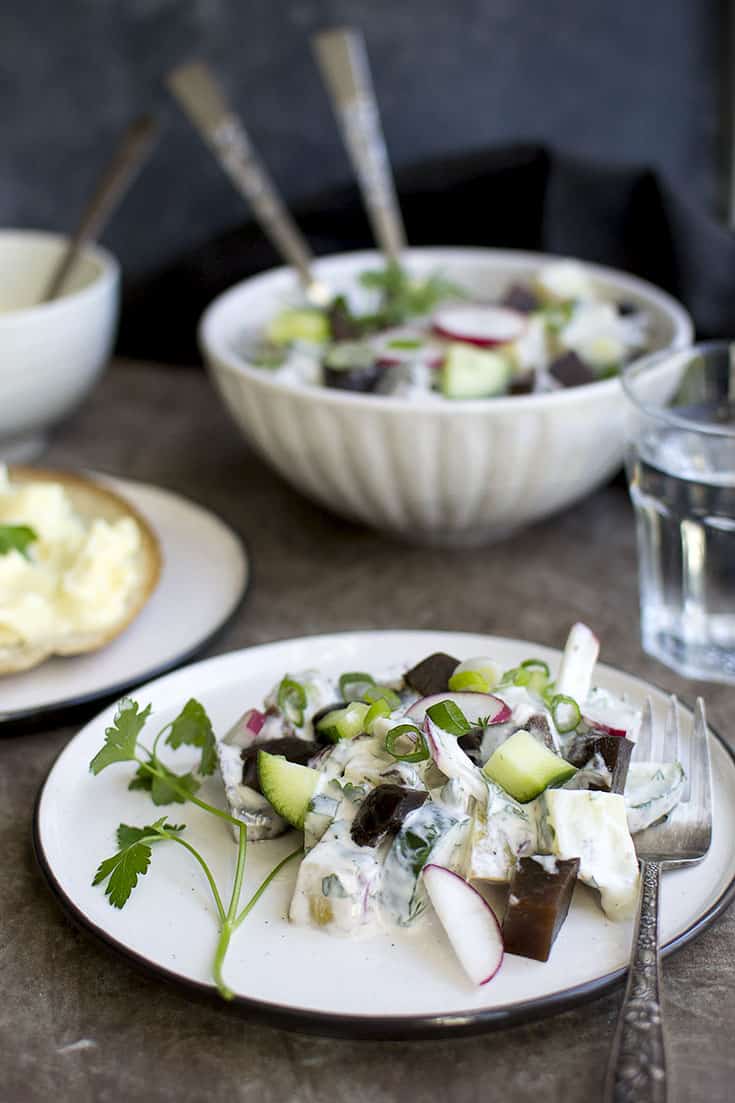 Scandinavia covers the three kingdoms of Denmark, Norway and Sweden. They use a wide variety of fish and meats, like pork and poultry, as well as beets, potatoes, cucumbers, and much more. Most of the food is broiled, baked and smoked. Basically Scandinavian cuisine sticks to the basics and most of the dishes have minimum spices and flavorings.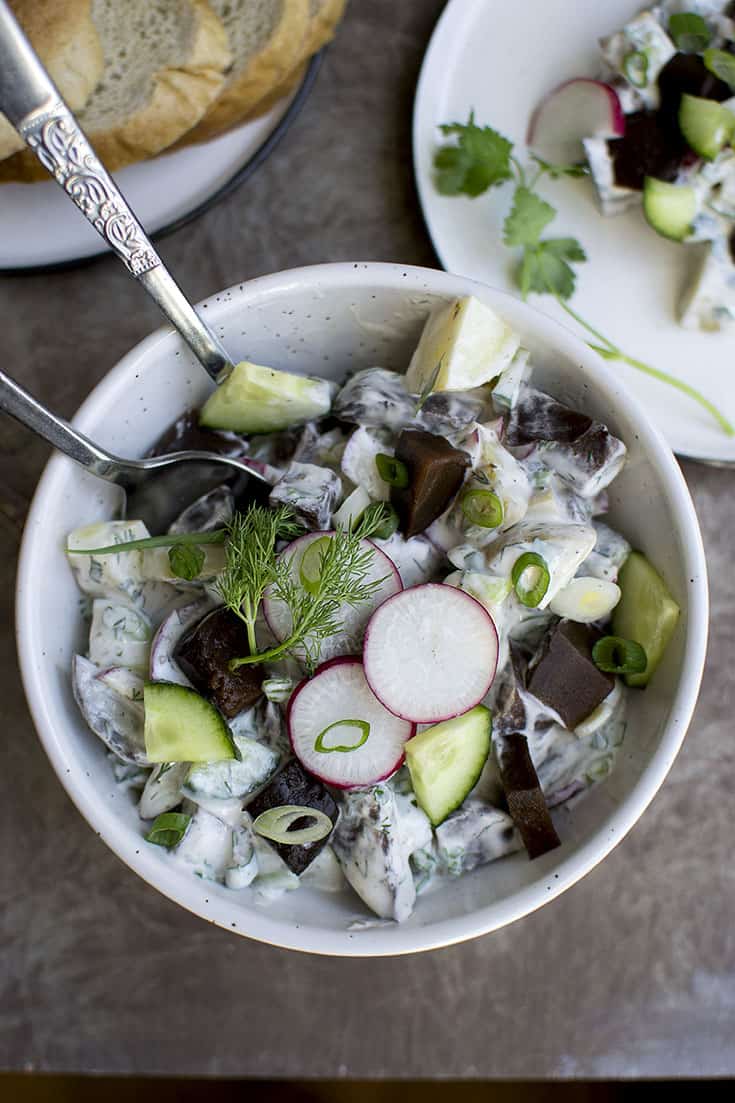 Finding vegetarian dishes was a little bit of a challenge. But I found some salads, breads and dessert recipes that were vegetarian. So when I saw this simple Beet Salad, I really wanted to try. Another reason for trying this recipe is I had some store bought cooked beets in the pantry that I wanted to use up.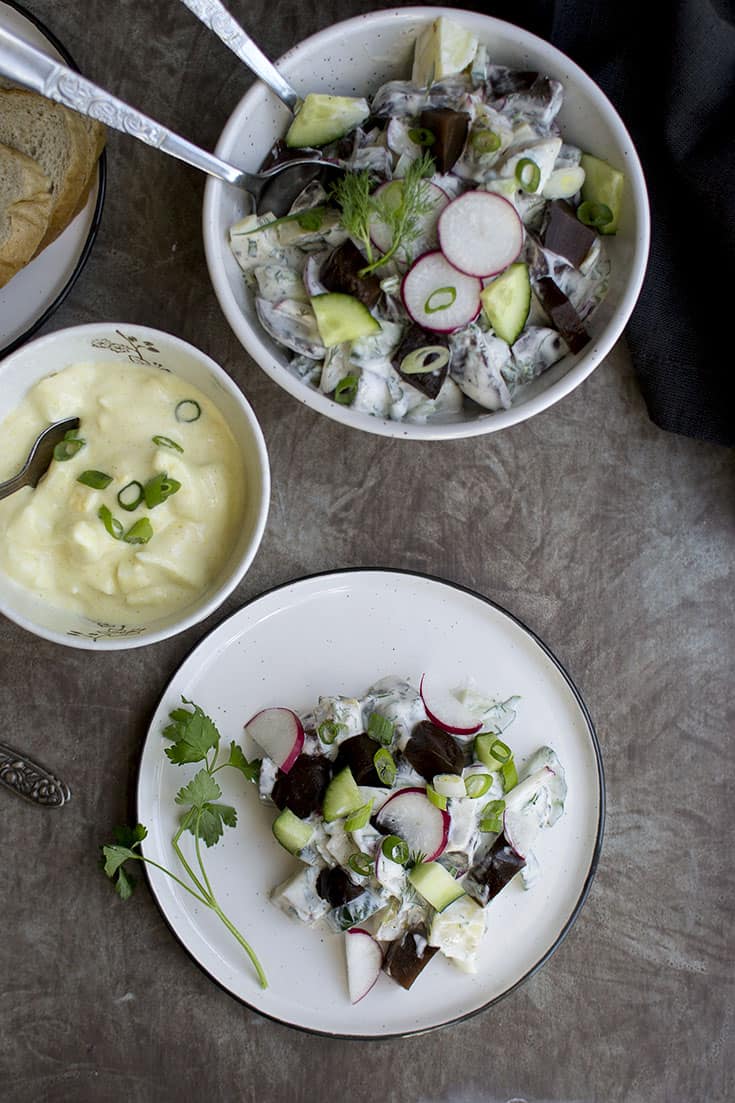 For this recipe beets can be boiled, steamed or roasted. Combined with potatoes, cucumbers, apples, radishes and the creamy yogurt dressing -- this salad has tons of taste and texture. Fresh herbs, parsley and dill, add color and some amazing flavor. Serve this salad right away or chilled. I served the salad with a Curried Egg Salad sandwich.
Other Swedish dishes from my blog:
Swedish Limpa Rye Bread
Swedish Rice Pudding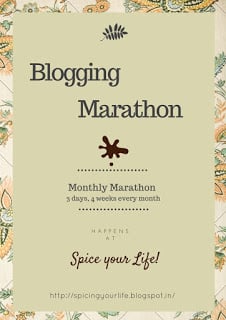 Lets check out what my fellow marathoners have cooked today for BM# 86.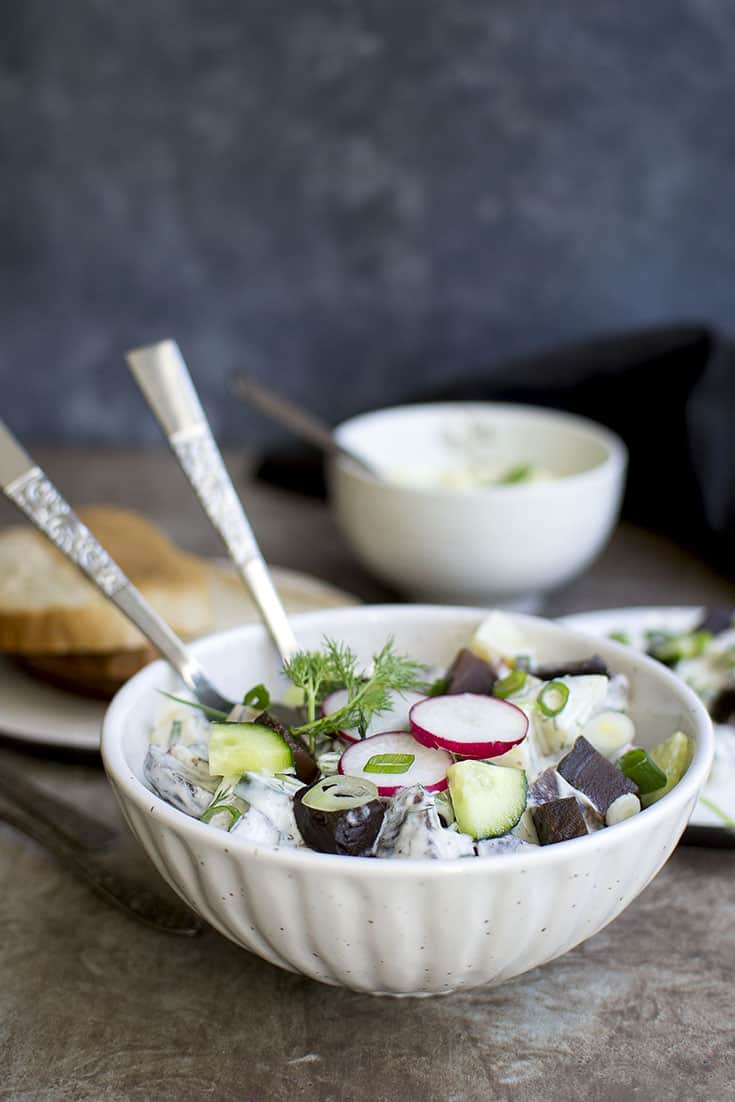 Ingredients
2

Small Beets, boiled, peeled and diced

2

Small Potatoes, boiled and diced

1

Small Green Apple, chopped

1

Small Cucumber, diced

4~6

Radish, chopped

2

Scallions, chopped

2~3

tbsp

greek yogurt

2

tbsp

sour cream

2

tbsp

Dill, chopped

2

tbsp

Parsley, chopped

To taste

Salt Pepper
Instructions
Combine all the veggies in a mixing bowl.

In a small mixing bowl, combine yogurt, sour cream, herbs, salt and pepper.

Add the dressing to the veggies and mix well. Serve right away or chill to serve later.