Vegan Wholewheat Crepes are kid friendly and are very easy to make. Great for breakfast, brunch or dessert.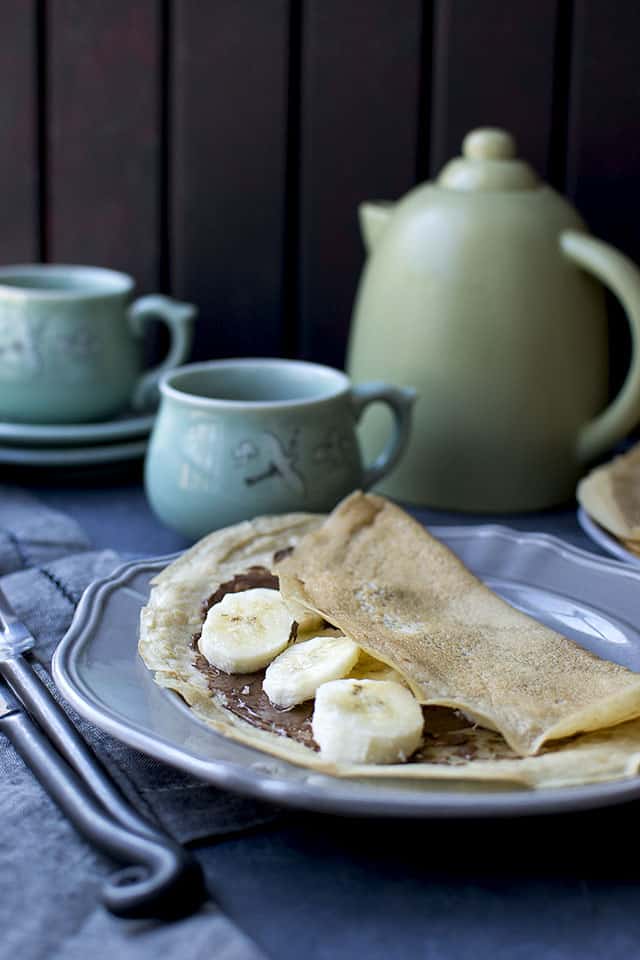 For the second day of this week's blogging marathon, I have a classic French dish but with a non-classic twist. These Vegan Wholewheat crepes are made without eggs but they are just as light and delicate as the traditional ones.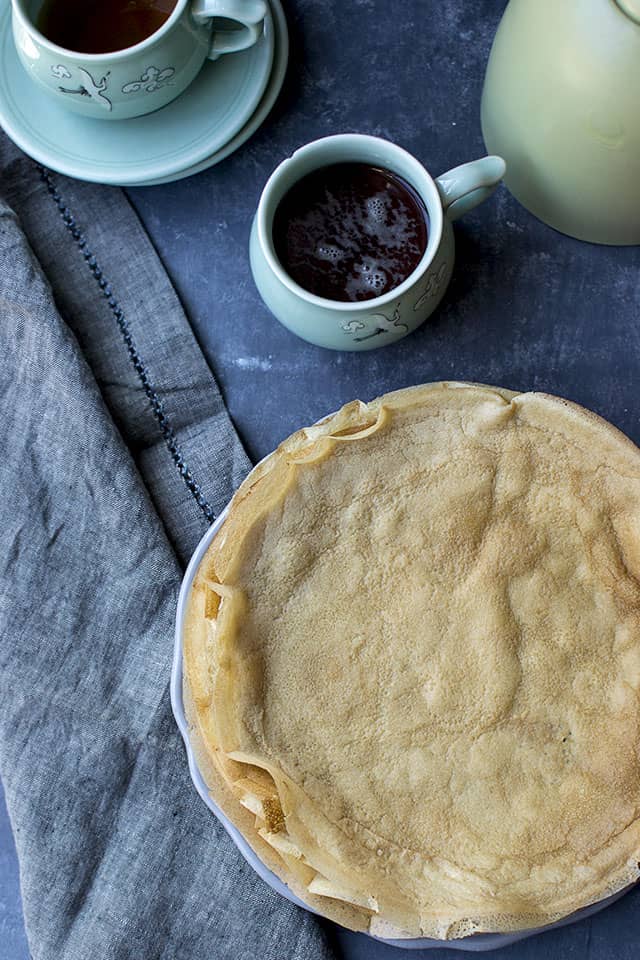 The original French crepes have at least 2~3 eggs, but this recipe is a great alternate if you are vegan or have egg allergy. Recipe is from Vegan Brunch cookbook by Isa Chandra. This book is my go-to resource for all vegan breakfast and brunch dishes. So I was really excited to these vegan wholewheat crepes for this week.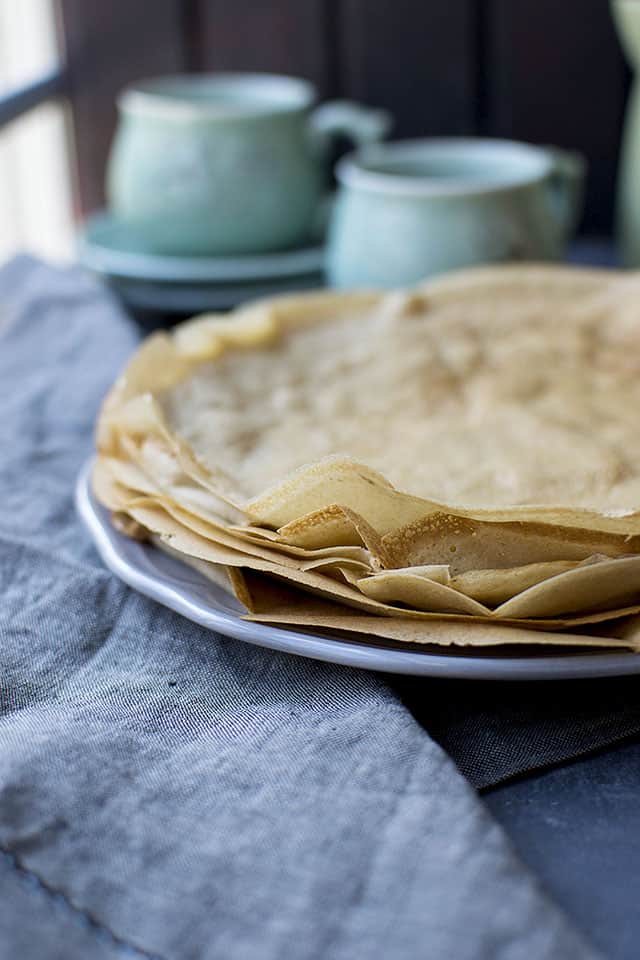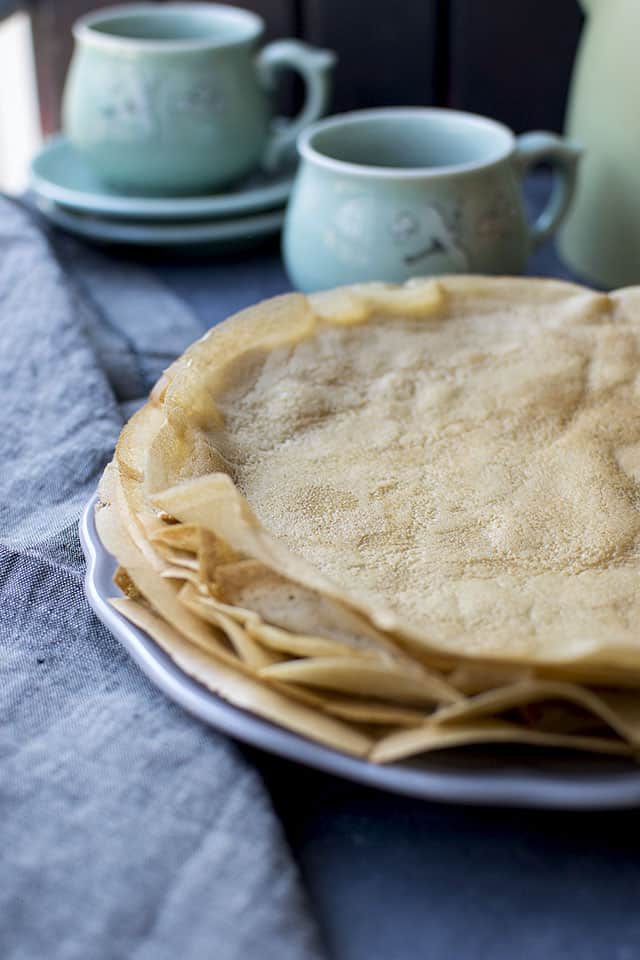 My kids love pancakes for breakfast. So when I told them they were going to have thin pancakes for breakfast, they were over the moon. The crepe batter takes just a few minutes to make. But it needs to be refrigerated for an hour before making the crepes, so plan accordingly.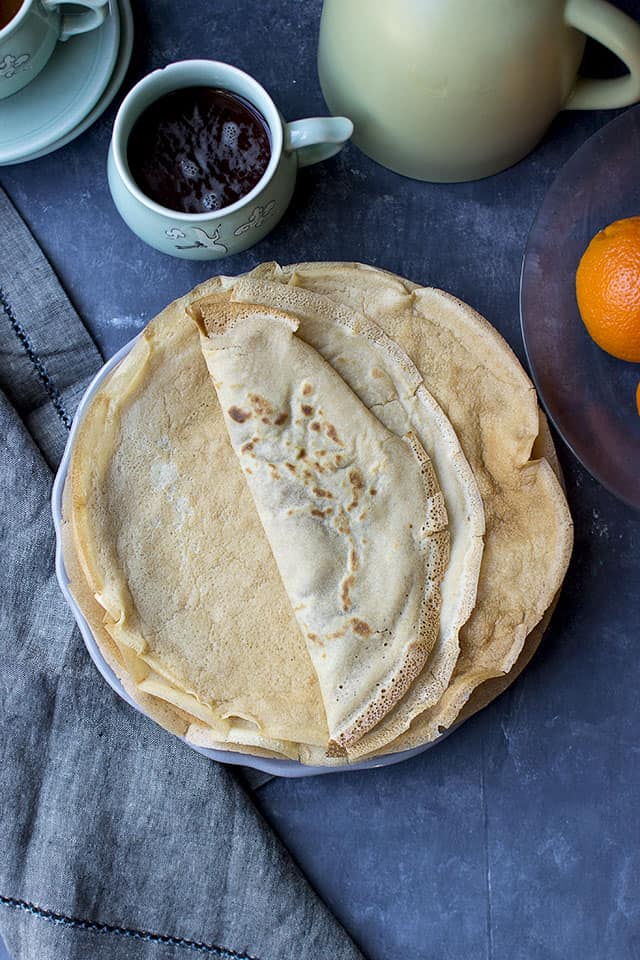 These vegan wholewheat crepes are made with wholewheat pastry flour. You can use white wholewheat flour, but they won't be as light and soft. Maybe a combination of all purpose and wholewheat flours would work out better. There are endless ways you can top and fill these crepes. Also they can be frozen (layered with parchment in between) for upto 2 months.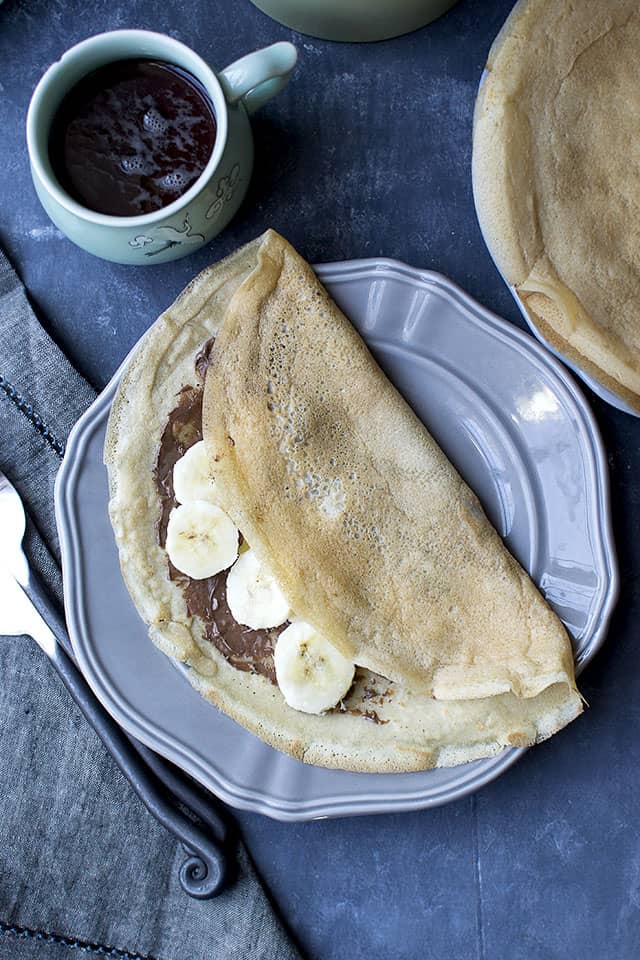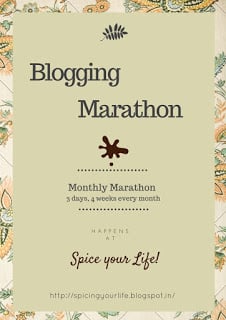 Lets check out what my fellow marathoners have cooked today for BM# 82.
Also for November: Week 4, Cooking from Cookbook Challenge Group.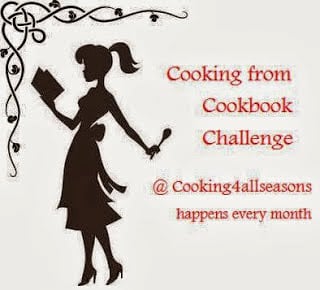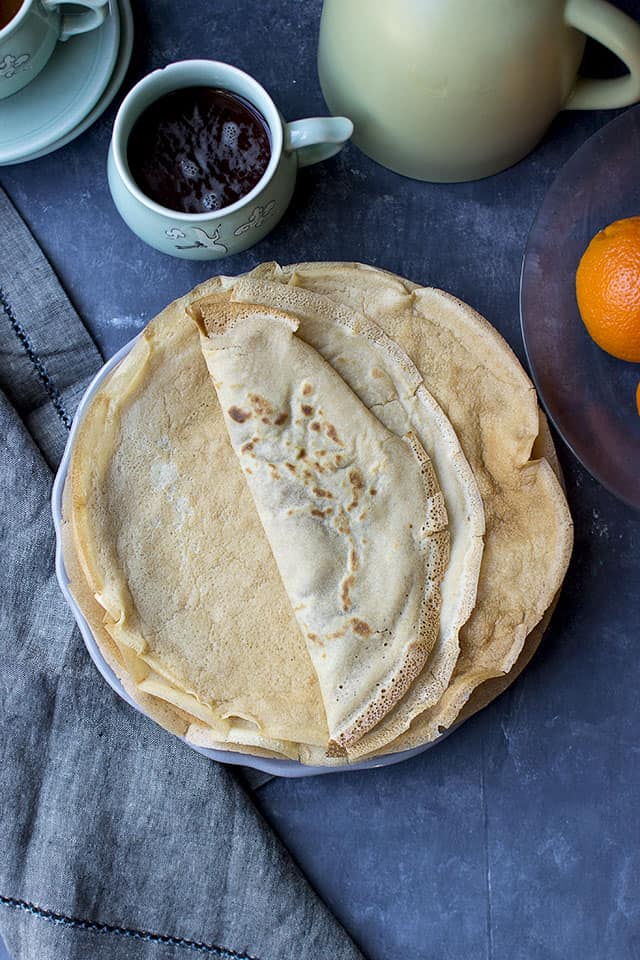 Ingredients
Crepe Batter:
1½

cups

Wholewheat Pastry Flour

1

tbsp

Corn Starch (or 2tbsp Tapioca flour)

1

cup

Almond milk or any other non-dairy milk

1

cup

water

½

tsp

salt

2

tbsp

Oil

2

tbsp

Maple Syrup or Agave Nectar
Filling/ Topping Ideas:
As needed

Vegan Chocolate spread (or Nutella)

As needed

Bananas, chopped

As needed

Strawberries, sliced

As needed

Maple syrup or Chocolate syrup
Instructions
To make Crepes:
Combine all the ingredients for crepe batter in a blender. Blend for 30 seconds, scraping the sides of the blender, until everything is very smooth. Batter will be quite thin.

Refrigerate the batter for about 1 hour.

Heat a crepe pan or a nonstick skillet over medium-high heat. Once the pan is hot, lightly spray with cooking oil.

A measuring cup with long handle would be ideal to do pour the batter into the pan. Ladle about ⅓~½cup of batter in the center of the pan, lift it off heat and tilt it in a circular motion to spread the batter around into a thin layer.

Cook until the top of the crepe is dry and the center is bubbling. Edges will turn light brown and pull away from the pan when ready, takes about 1~1½minutes. Gently run a spatula under the crepe to loosen it and carefully flip it over and cook on the other side for 30 seconds. Slide the crepe onto a plate and repeat with the remaining batter.
To serve:
Spread your favorite ingredients on the crepe, fold or roll, drizzle with more sweetness and enjoy!!