BM# 75: A-Z Bake Around the World: Day 25
Bake of the Day: Z for Zwieback Bread
Country: Germany
For the last and final day of this month's mega marathon, I have a crispy and crunchy bread from Germany called Zwieback. It is known as rusk or toast in India. I never thought making rusk at home was this easy. Recipe is from my absolute favorite baking resource - King Arthur flour site.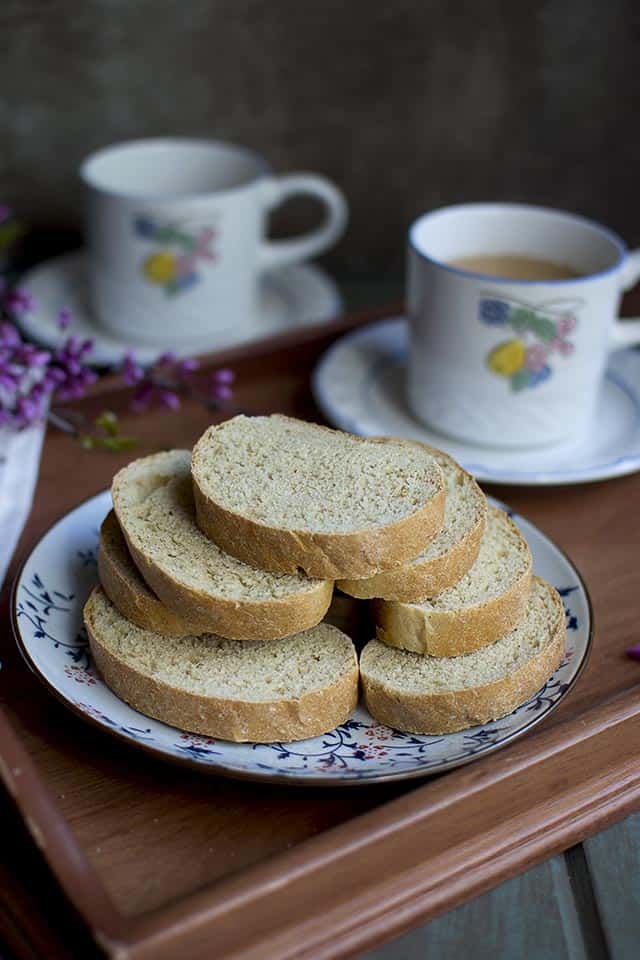 Zwieback toasts were originally marketed for teething babies because they are dry, slightly hard and crunchy. They are so light, crispy and crunchy that even moms and dads started loving them. They are also popular as Korpu in Finland. One version of these toasts from Michigan's Upper Peninsula are spread with cinnamon sugar and then baked -- these are called Trenary toast.
I initially had Zopf or Züpfe bread from Europe (Swiss, Austrian version) for the letter Z. This is a braided enriched sweet bread that is traditionally eaten on Sunday mornings. But somehow this dry toast from Germany appealed to me more than the other one.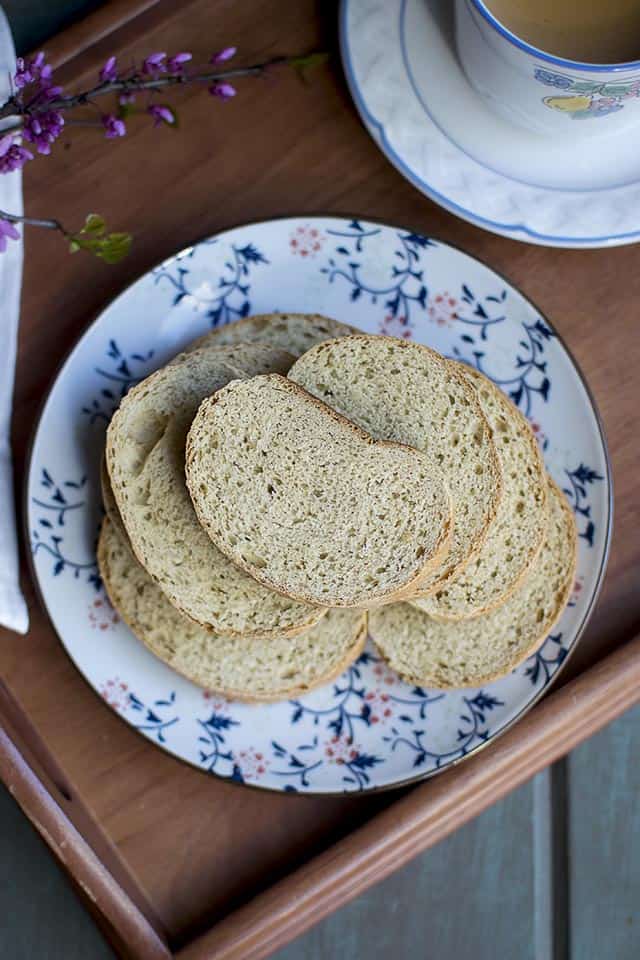 I found 2 types of Zwieback bread recipes online. One are these crispy, crunchy toasts and there's a Mennonite zwieback from Netherlands. This version is a yeast bread which has a small roll on top of a big roll (it looks like a bread version of snow man). The challenge is to make sure that the rolls don't tumble over -- and a perfect roll indicates the art of a master baker.
Zwieback literally means twice baked and is very similar to Italian biscotti. So fresh bread is baked and left to cool and dry out a little bit overnight. In the morning, it is sliced and baked again until very dry and crispy.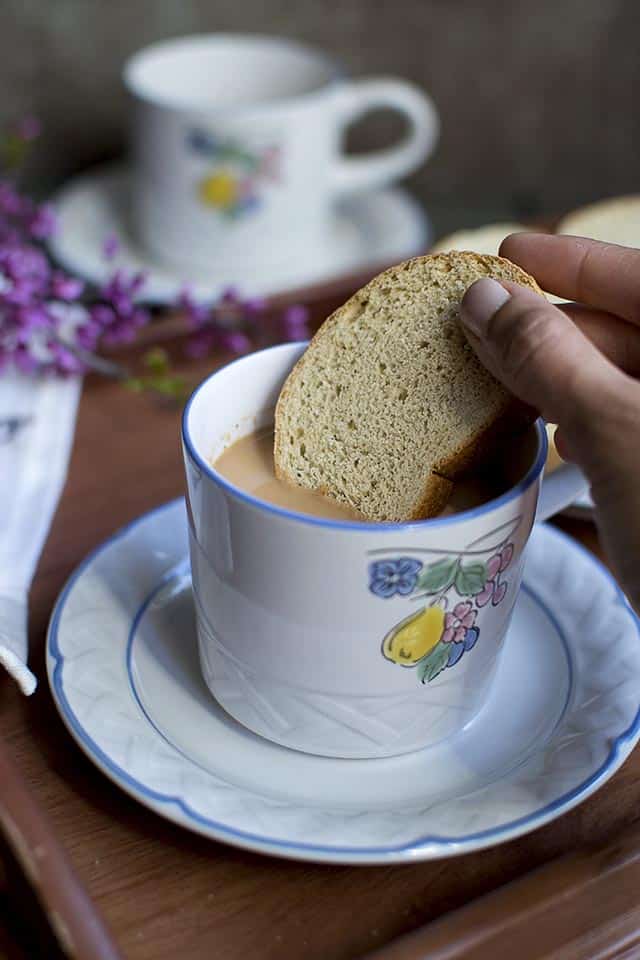 I buy Brittania brand rusks when my in-laws are visiting. They usually have their morning tea with a toast and I think I would never have to get the store bought ones any more. The homemade ones taste so fresh and yummy dunked in some hot tea.
Check out the Blogging Marathon page for the other Blogging Marathoners doing BM# 75.
[inlinkz_linkup id=693914 mode=1]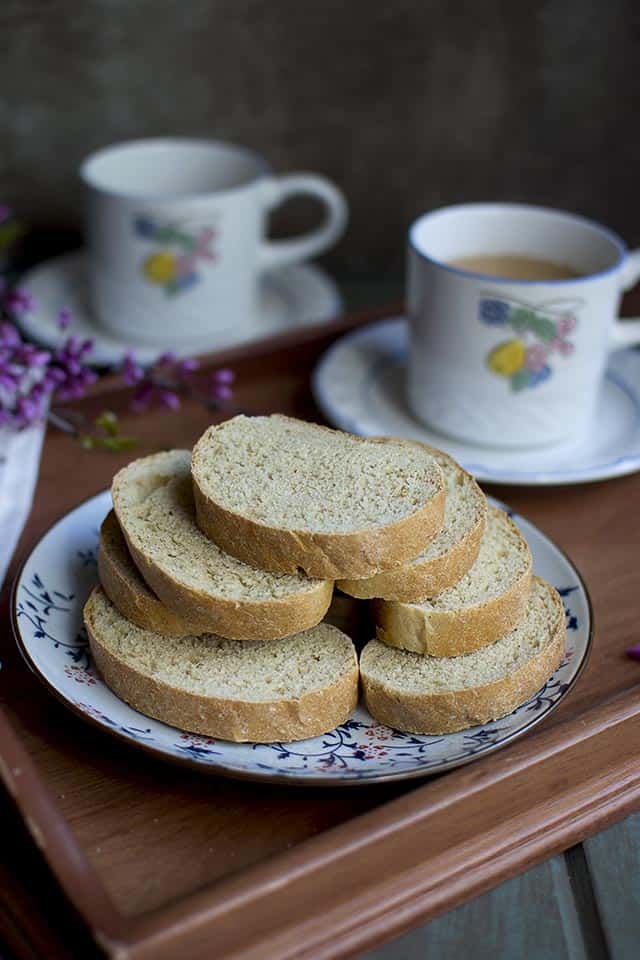 Zwieback Bread
Zwieback is a light and crispy bread from Germany. Freshly baked bread is sliced and dried in the oven to make them. They are great to serve with hot tea.
Print
Pin
Rate
Ingredients
1½

cups

all purpose flour

½

cup

Wholewheat Pastry Flour

1¼

tsp

Instant Yeast

3

tbsp

sugar

½

tsp

salt

¼

tsp

Ground Cinnamon

⅛

tsp

Grount Nutmeg

2

tbsp

Butter, softened

1½

tsp

Egg replacer whisked in 1½tbsp water (or use ½ egg whisked)

½

cup

Lukewarm Milk
Instructions
Combine all the ingredients in a large mixing bowl or the bowl of a stand mixer. Mix and knead until a smooth, soft, somewhat sticky dough forms.

Cover the dough and allow to rise until puffy, about 2 hours.

Form the dough into a 12" log and place it on a parchment lined baking sheet. Cover and let rest for 90 minutes.

Preheat the oven to 350°F. Bake the bread for 22~24 minutes or until nicely browned.

Remove the bread from the oven and transfer to a wire rack. Let the bread cool on the wire overnight -- do not cover.

In the morning, preheat the oven to 200°F. Slice the bread into ½" slices and place them on an ungreased or parchment lined baking sheet. Bake for 1 hour.

Turn all the slices over and bake for another 1 hour or until the toasts are very dry and crisp.

Remove from the oven and cool completely. Store, well wrapped at room temperature.