BM# 74: Week 1/ Day 3
Theme: Are you Pudding Me??
Dish: Bread Pudding using Challah Bread
This phrase 'Are you pudding me??' makes me smile every time I read it -- great choice of theme name Valli. So for the final day of this week's blogging marathon I made a simple bread pudding using challah bread.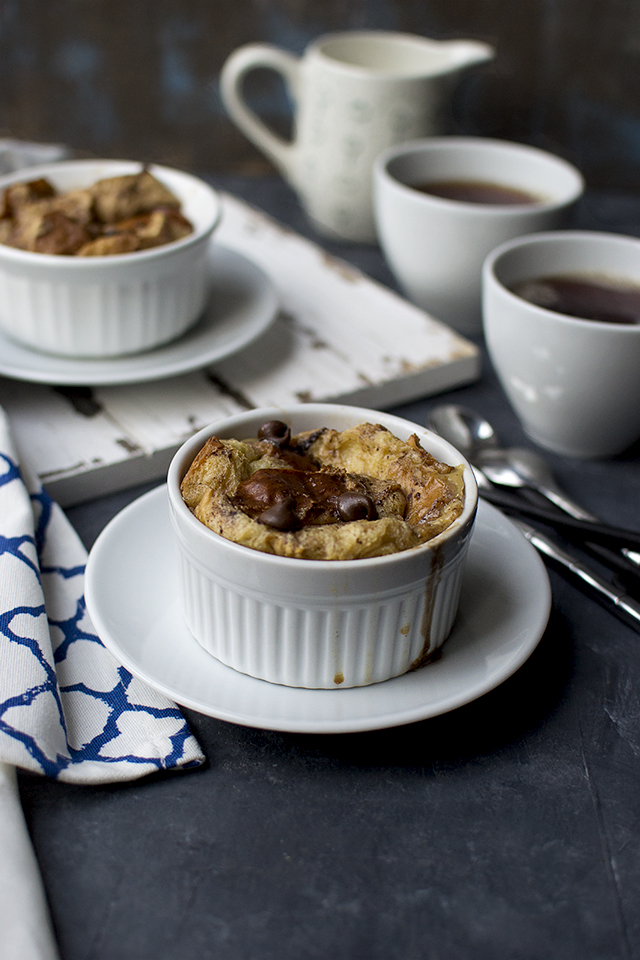 Bread Pudding is a classic bread-based dish that is popular in many cuisines. There are both sweet and savory versions of bread pudding. The method of preparation might vary from country to country, but in most cases bread in soaked in a liquid (either a egg based custard or milk or sugar syrup) and then baked until set. There's even a Hyderabadi bread pudding called Double ka meetha.
Bread Pudding reminds me of the warm bread pudding that Cosi used to sell few years ago. We had a Cosi right below our office building and I used to buy it at least once a week. I would eat half of it at work and bring half back to share with my son. I tried looking for their recipe online but couldn't find it 🙁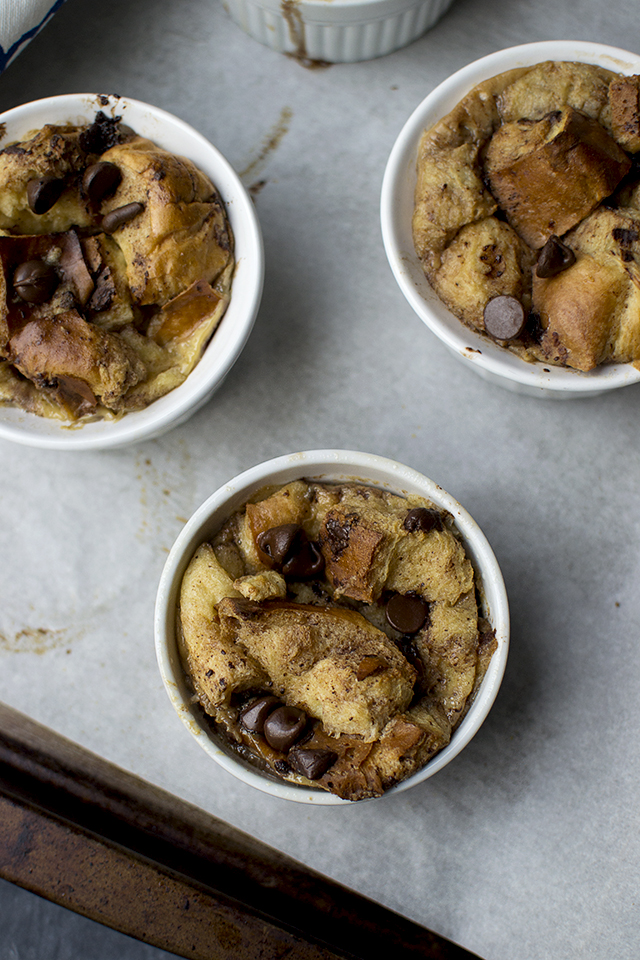 Today's recipe is from NY Times and is a verysimple and basic version of bread pudding. I used store bought Challah bread to make the pudding, but you can use a brioche or any other sweet bread here. This Portuguese sweetbread or my vegan challah would work great in this recipe.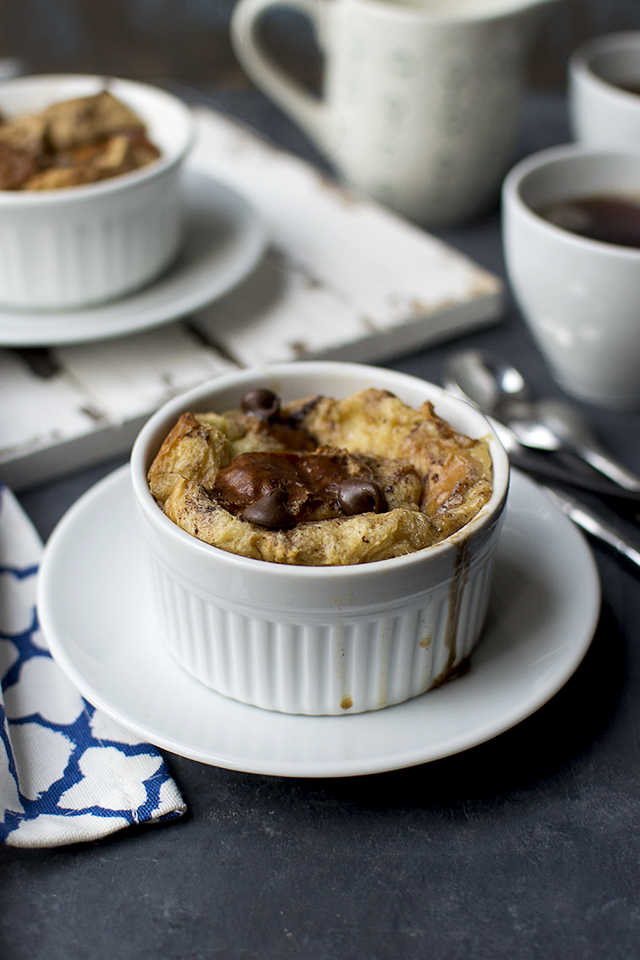 The custard is made with milk, sugar and eggs. After making this silken tofu substitute for eggs in yesterday's vegan Kugel recipe, I think I'm going to try and make this bread pudding vegan the next time I make it.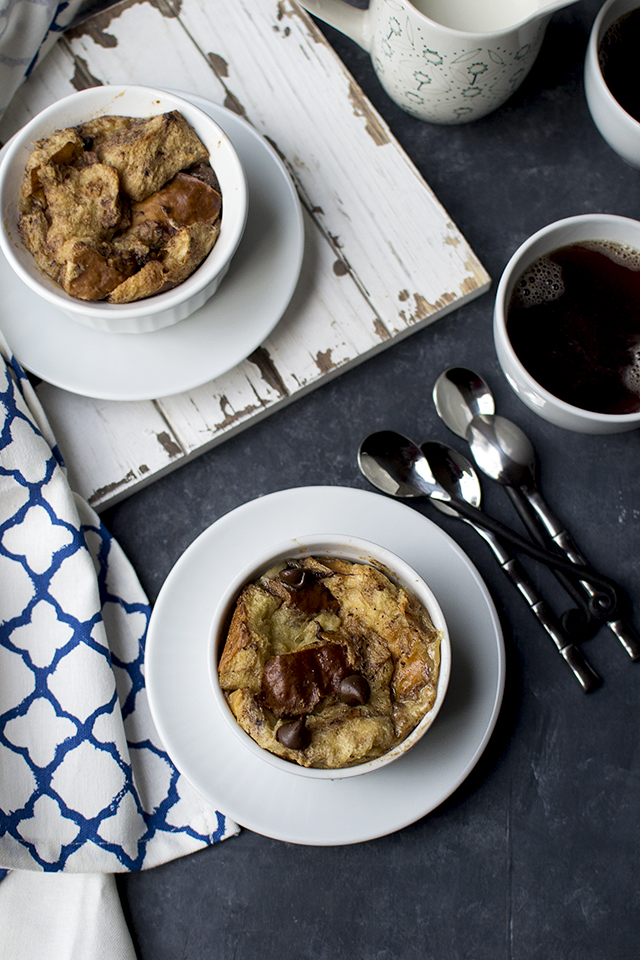 I added some chocolate chips but it tastes great even without them. Raisins or other dried fruit can also be added. Add some cocoa powder to the custard and make a chocolate version. Bread pudding is best eaten warm. Refrigerate the leftovers, but warm them in the microwave before serving.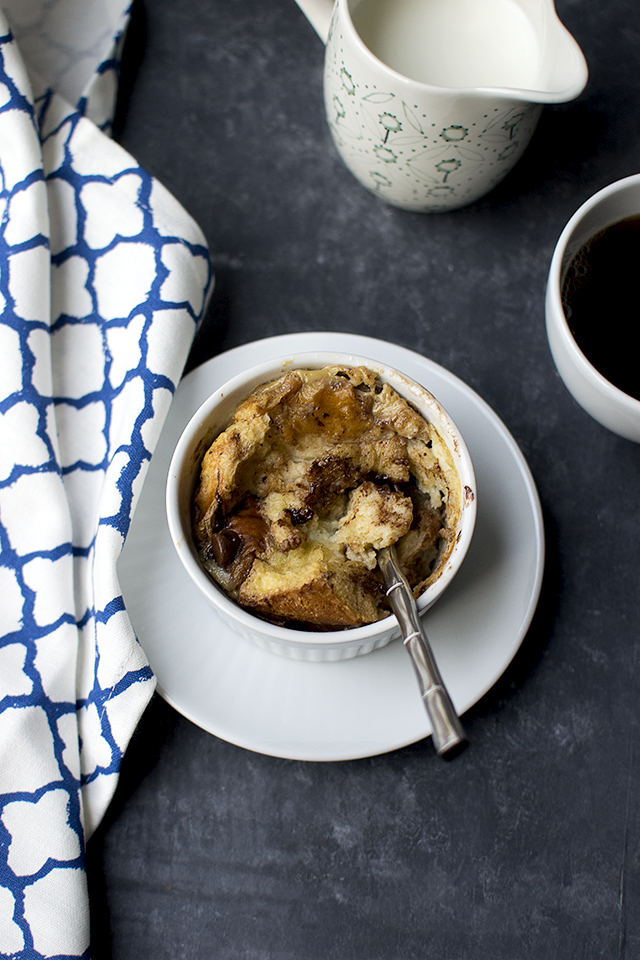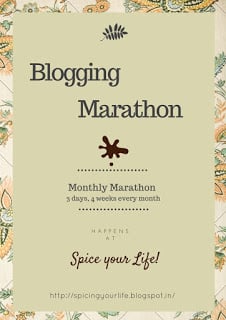 Lets check out what my fellow marathoners have cooked today for BM# 74.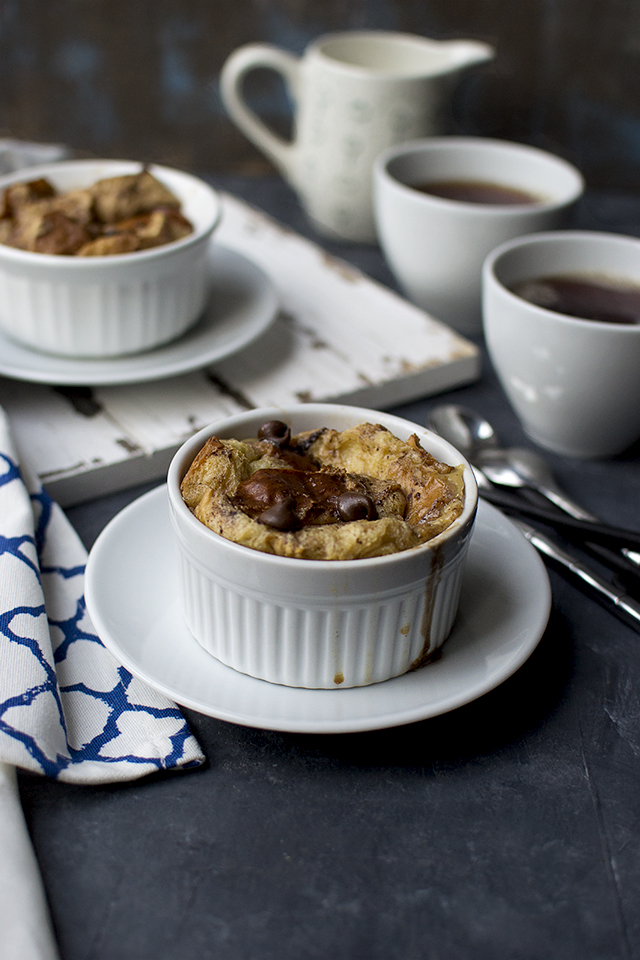 Bread Pudding using Challah Bread
This bread pudding using challah bread is easy to make. It makes for a great brunch item or as a delicious dessert.
Print
Pin
Rate
Ingredients
4~5

cups

Challah or Brioche or Hearty White Bread, cubed

2

cups

Milk

2

Large Eggs, whisked

⅓

cup

Sugar

Pinch of

Salt

1

tsp

Vanilla extract
Instructions
Heat oven to 350°F. Lightly brush a baking dish or mini baking dishes with melted butter.

In a small saucepan, warm milk, butter, vanilla, sugar and salt. Continue cooking just until the butter melts. Cool slightly.

Add the bread cubes to the baking pan/ pans.

Add the eggs to the cooled milk mixture and whisk until well combined.

Pour the custard over the bread.

Bake for 30~45 minutes or until the custard is set and the edges of the bread have browned.

Serve warm or at room temperature.