These coconut flour chocolate muffins are fluffy, chocolaty and very delicious. Recipe is 100% vegan and gluten free with no dairy or eggs.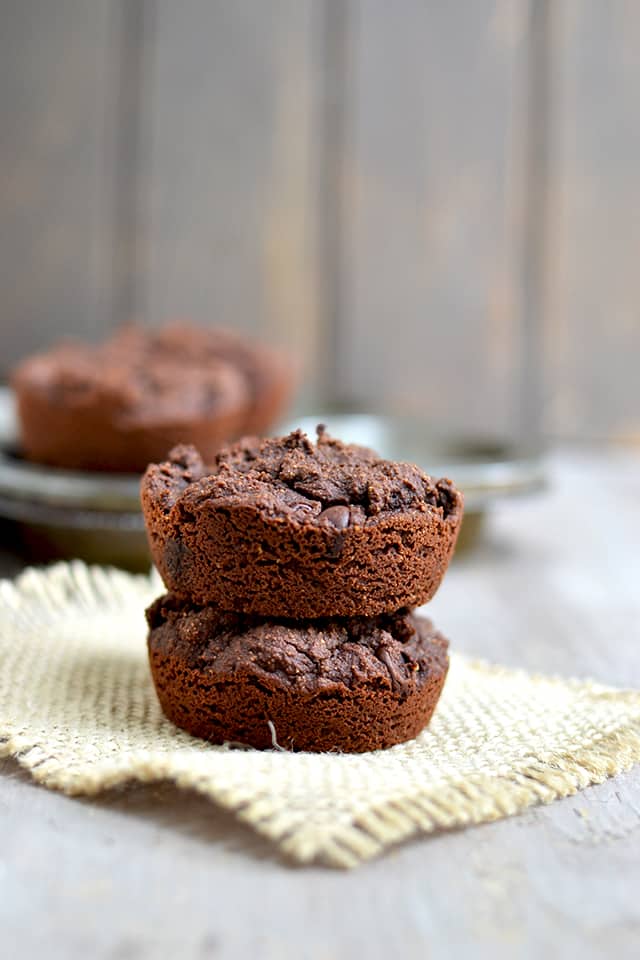 I bought coconut flour on an impulse years ago. At the time, I wasn't even sure how to use it. I took quite a few failed recipes before I completely understood how to use it.
Coconut Flour:
Coconut flour is made of ground up, dried coconut meat and is completely gluten-free. It has more fiber than any other flour, making it especially filling and a great choice for those trying to lose weight. It is a protein powerhouse with 14 gms of protein per 100 gms of flour.
One of the most important thing about using coconut flour in recipes is not to substitute it for 100% wheat or other flours. I have done that and the end product was definitely what I wasn't expecting.
Coconut flour absorbs lot more liquid than regular flours, so it can be substituted up to 20% of the wheat flour in the recipe. I would highly suggest to try a recipe in small scale and then once you are confident it works, then make the whole batch.
Vegan Coconut flour Chocolate Muffins:
Most of the baked goodies with coconut flour include eggs in a large quantity (4~6 in some cases). Eggs provide the necessary structure to the cake/ muffins recipes. I try to keep my baked goodies vegan, so I searched for recipes with few or no eggs.
I found this Chocolate-Coconut flour muffin recipe on Ambitious Kitchen blog. Recipe had 2 eggs which I was able to replace with egg replacer powder (ground flaxseeds would work great too).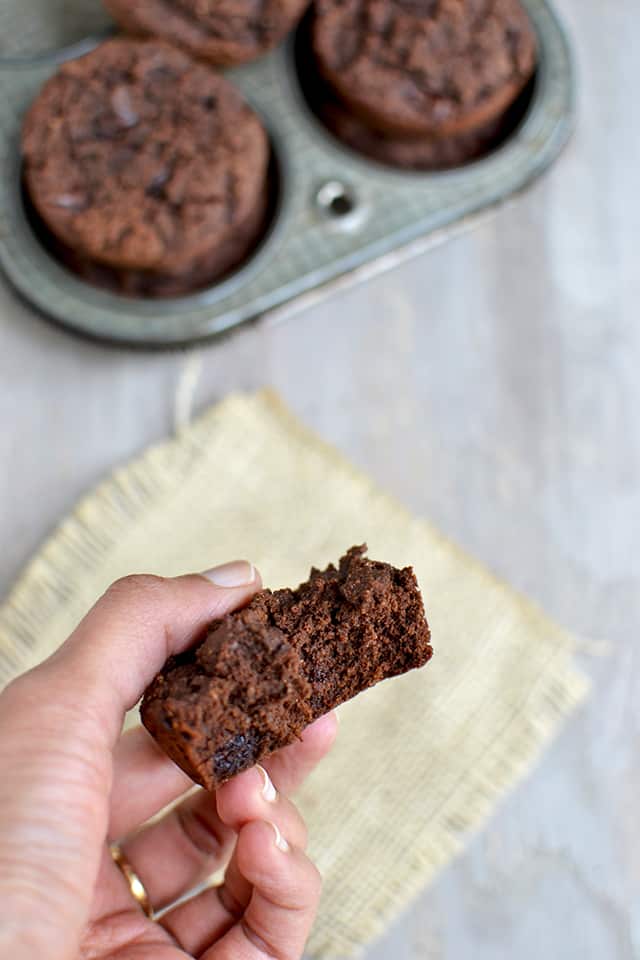 Taste Test:
These coconut chocolate muffins are just amazing. They don't really taste too coconutty. They are very chocolaty and are so fluffy and delicious unlike any other chocolate muffin I've ever tasted. Great for a quick breakfast or as a snack with some coffee or tea.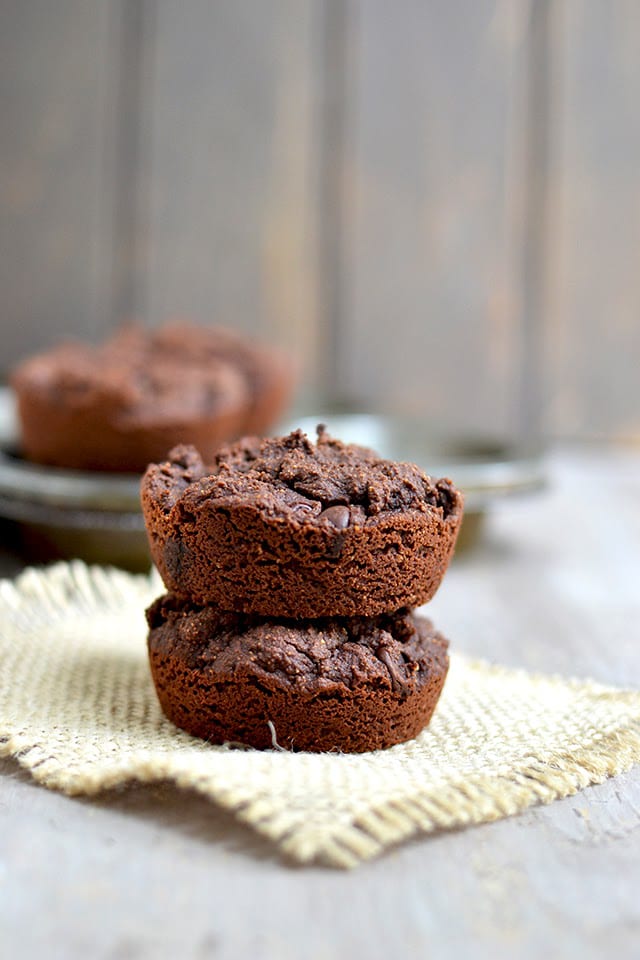 Coconut Flour Chocolate Muffins
These coconut flour chocolate muffins are fluffy, chocolaty and very delicious. Recipe is 100% vegan and gluten free with no dairy or eggs.
Print
Pin
Rate
Ingredients
½

cup

Coconut flour

½

cup

Coconut Sugar

2

tsp

Baking powder

⅓

cup

Unsweetened cocoa

¼

cup

Almond or Cashew butter

2

tbsps

Coconut oil, melted and cooled (I've also used canola oil instead of coconut oil and it works just fine)

1

tbsp

Vanilla extract

2

tbsps

Egg replacer whisked in 6tbsps of water (or use 2 large eggs)

1

cup

Almond or Oat milk

⅓

cup

Semisweet Chocolate Chips
Instructions
Preheat the oven to 350°F. Line a 12 cup muffin tin with cupcake liners or grease the muffin tin with cooking spray.

In a small mixing bowl, combine coconut flour, cocoa powder and baking powder.

In another mixing bowl, combine almond/ cashew butter, coconut sugar, coconut oil and vanilla extract. Beat until the mixture is smooth -- you can use an electric mixer here, but I just whisk it with a spoon.

Add the eggs (or egg replacer solution) and mix until well combined.

Pour in almond/ soy milk and mix.

Stir in the dry ingredients into the wet ingredients and mix until the batter is smooth and creamy.

Fold in the chocolate chips.

Divide the batter into the prepared muffin pan. Bake for 18~22 minutes or until a toothpick inserted into the center comes out clean. Cool in the pan for 5 minutes before inverting them onto a wire rack to cool completely.
Notes
Use any non-dairy milk - I like to use either almond or oat milk in this recipe.
Egg replacer powder is easily available in most grocery stores or health food stores.
Ground flaxseeds aka flaxseed meal can also be used instead of eggs in this recipe.
Couple more recipes using Coconut flour: