Announcing Kid's Delight ~ Kid friendly Breakfast Dishes. I am looking for some healthy and nutritious dishes to start the day - send in your kid approved breakfast recipes.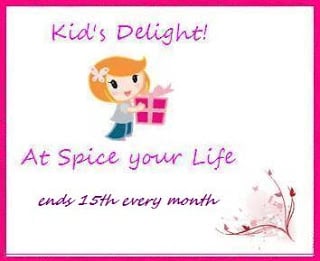 I am hosting Valli's Kid's Delight event this month and the theme I chose for this month is 'Kid friendly Breakfast dishes'. With the being home for extended spring breaks and summer breaks, it is really important to start their mornings right.
Healthy, nutritious and of course, delicious breakfast recipes are a must in every parents repertoire. So, please send in your recipes that kids would enjoy.
What type of Breakfast recipes:
As I mentioned before it could any recipe that your kids (nieces, nephews, grand kids are all included) enjoy. My kids LOVE pancakes, waffles and I am sure they will be very happy if I make every single day. But I want to try something different they would enjoy.
So, please put your thinking hats on and get your kids opinions. Cook up a yummy breakfast and send the post to be included in the round up.
Few Rules for the Event:
Here are few things you need to know:
Cook any kid approved BREAKFAST DISH and post on your blog between March 16th ~ April 15th, 2020.
Link to this post and Valli's Kid's Delight announcement post.
Multiple recipes are allowed, in fact they are encouraged.
Old posts are welcome as long as the links to this post and Valli's Kid's Delight event announcement post are included.
Recipes submitted to other events are also permitted.
Do not have blog, but want to contribute, then email me your recipes to [email protected]. I will post them on my blog and include them in the round up
Only Vegetarian dishes please, eggs are allowed.
Use of logo is optional.
I am looking forward to all your amazing entries and also to try them out for my kids.