Spinach Chana Masala Vada are crispy on the outside and soft in the middle. These are great to serve hot for friends and family during festival season.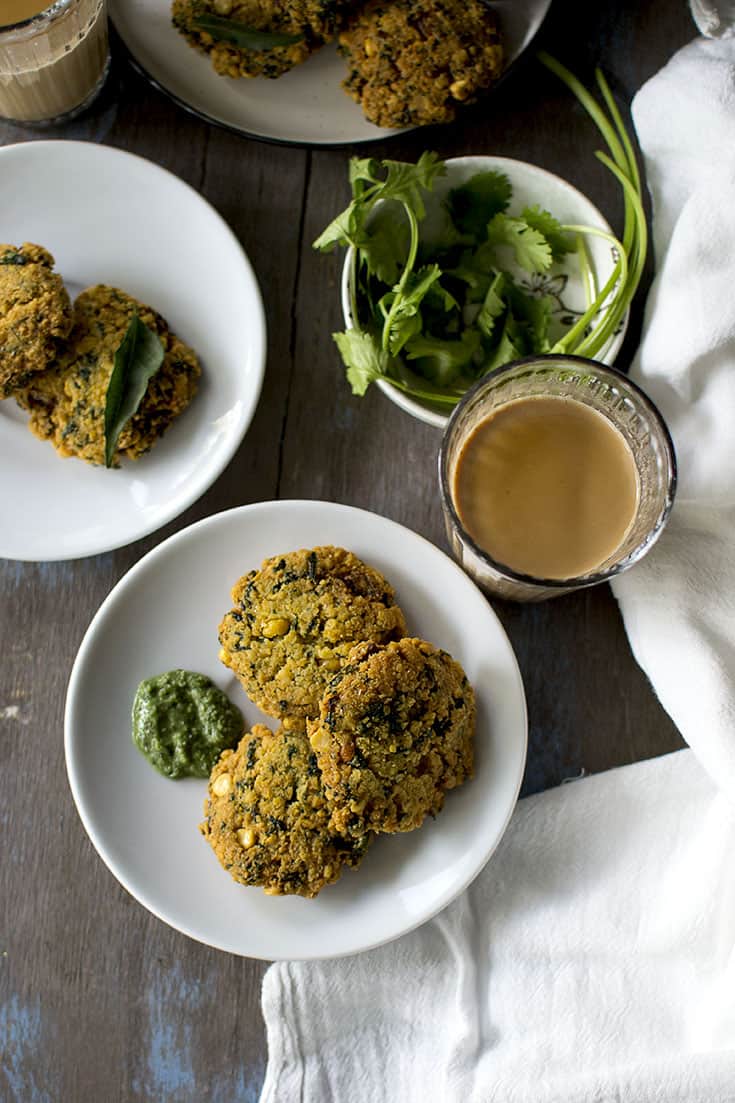 For the final day of this week's blogging marathon, under 'Diwali Snacks', I made these crispy and delicious Spinach Lentil Fritters. After making spicy gathiya and dry gulab jamun, I wanted to make something hot to serve for Diwali. These palakura masala vada are perfect to make for the festival.
What are Masala Vada?
Masala vada are South Indian style deep fried lentil fritters. Traditionally they are made with lentils, usually split peas (chana dal) and sometimes in combination with urad dal.
Ingredients for Spinach Chana Vada:
Main ingredient for any masala vada is Chana dal or split pea lentils. They are soaked and coarsely ground to a paste.
Optional additions of finely chopped onions, mint and garlic are added to the mixture. They are then deep fried until golden. When deep fried these fritters get crispy on the outside and light on the inside.
Spinach Chana Masala Vada:
I added chopped spinach for a change and they turned out great. Onions, garlic, ginger and cilantro make these spicy and extra special.
How to Serve?
Serve these hot for snack and they will all be gone in no time. My son came back for thirds and was very disappointed to see them all gone :-)That means this is going to be a hit with kids as well.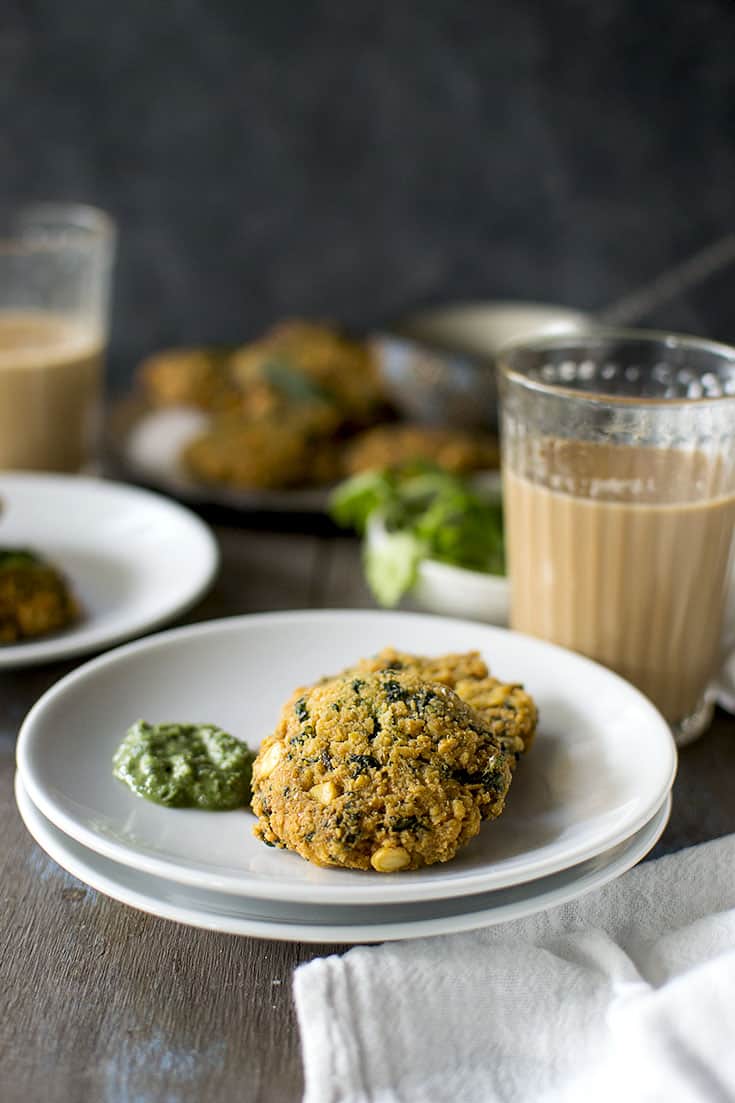 Masala Vada for festivals:
As much as onions and garlic add flavor to vada, these are generally avoided during festivals. But the good thing is these ingredients are purely optional in this recipe. They can be easily subbed with other ingredients.
Onions can be subbed with thinly sliced cabbage - a trick my mom uses in her garelu (medhu vada). So do try these masala vada for your next party, festival or just on a rainy day 🙂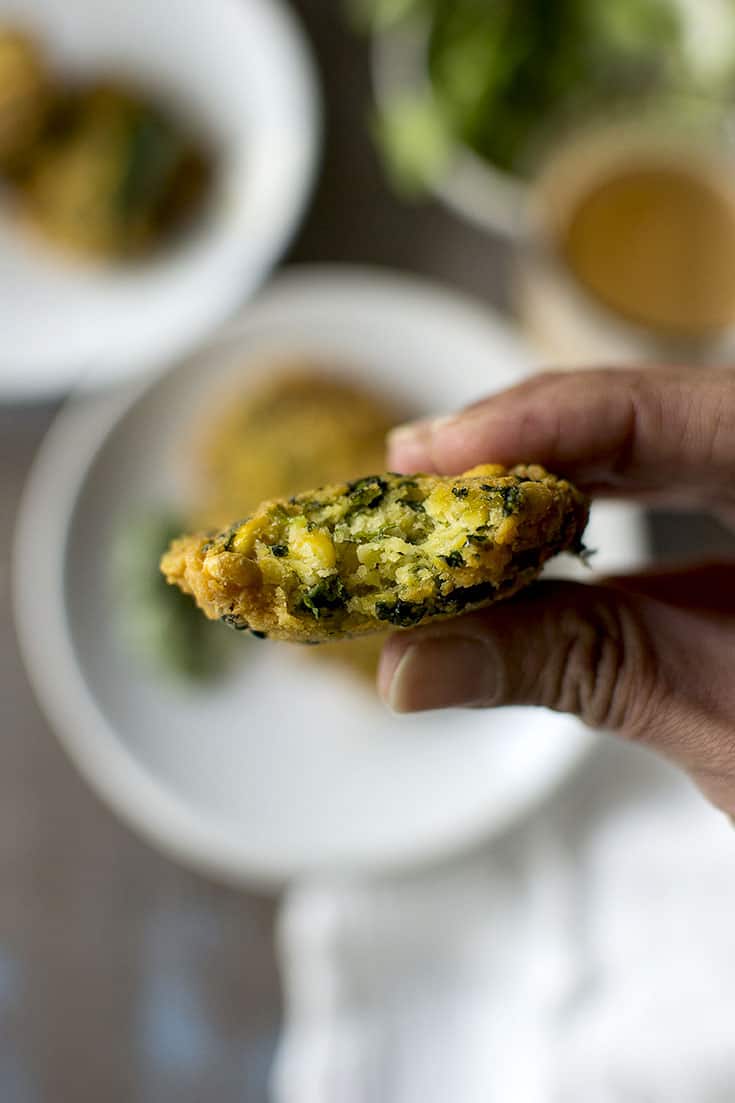 Few More Vada recipes for you to try:
These mixed lentil Masala Vada/ Paruppu Vadai are protein packed and absolutely delicious. Or these Black eyed peas Vada aka Alasanda Vada are an all time hit in my home.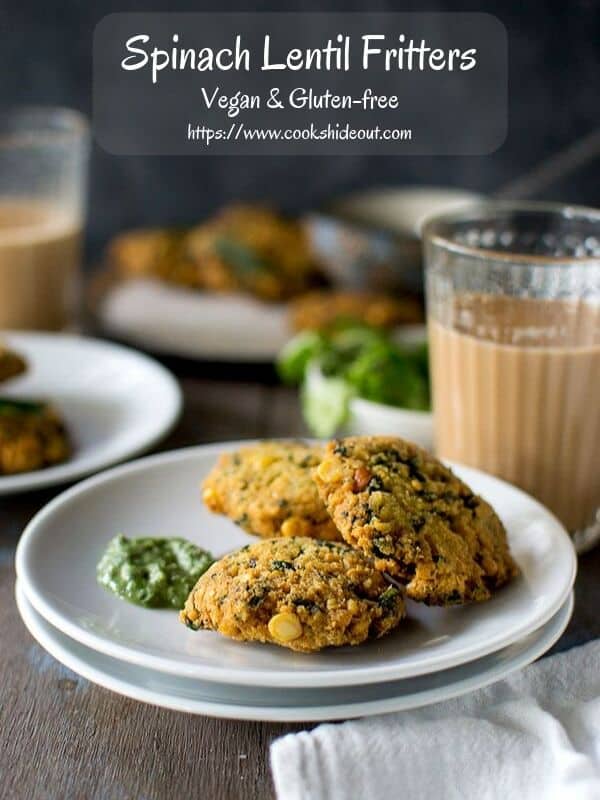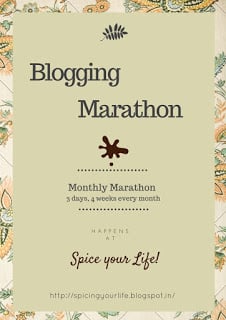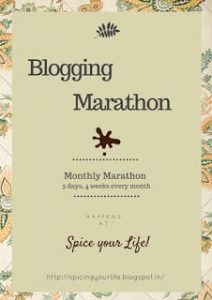 Lets check out what my fellow marathoners have cooked today for BM# 105.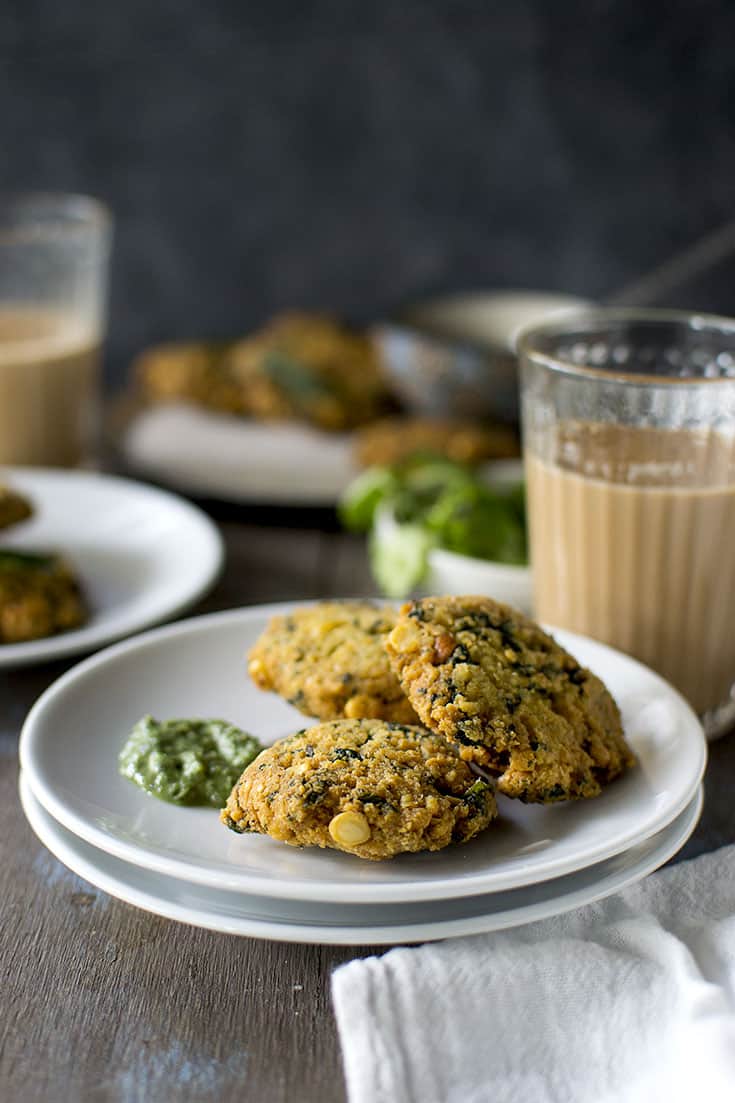 Spinach Fritters
Spinach Lentil Fritters are crispy on the outside and soft in the middle. These are great to serve hot for friends and family during festival season.
Print
Pin
Rate
Ingredients
1

cup

Chana Dal (Yellow Split Peas)

2~3

Green Chilies, chopped

1"

piece

Ginger, peeled and chopped

2~3

Garlic cloves (optional)

To taste

salt

1

cup

Spinach, chopped

1

small

Onion, finely chopped

2

tbsp

Cilantro, finely chopped

8~10

Curry leaves, finely chopped

1

tbsp

Mint, finely chopped (optional)

To Deep fry

Oil
Instructions
Soak chana dal in 2 cups of water for about 2 hours. Drain the water and add the lentils to a blender or food processor. Reserve 2tbsp of lentils.

Add green chilies, ginger, garlic (if using), salt and blend to form a coarse paste. Try not to add any water while grinding. If the blade is stuck, then just sprinkle a few drops of water.

Remove the lentil paste into a medium size bowl. Add chopped spinach, onions, cilantro, curry leaves and mint (if using). Mix well to combine.

Heat oil in a small wok or a saucepan on medium heat. Take a small size ball of the lentil mixture and flatten it lightly on your palm. Gently slide it into the hot oil. Depending on the size of the pan, 4~6 fritters/ vada can be fried at a time. Cook on medium flame, turning the vada occasionally to cook evenly on both sides. Fry until golden brown on both sides, about 2 minutes per side.

Using a slotted spoon, remove the fritters/ vada on to a paper towel lined plate. Repeat with the remaining lentil mixture.

Serve vada hot with mint chutney or ketchup and Enjoy!!