This mini Banana Cheesecake recipe is easy to make and is packed with banana flavor. These individual cheesecakes are great make ahead dessert for parties.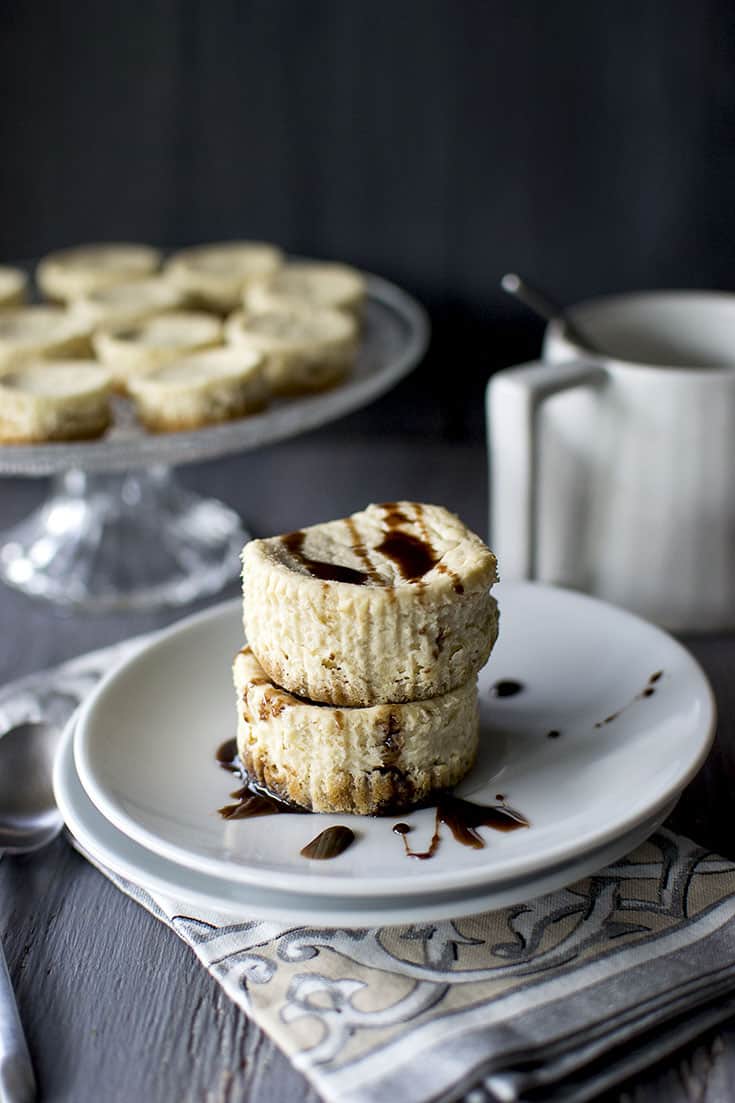 I love individual desserts and am always looking to miniaturize regular size recipes. So far I have tried no-bake mini cheesecakes, but today I have a delicious baked Mini Banana Cheesecake recipe. These mini cakes are creamy with delicious banana flavor.
Baked Mini Cheesecakes:
Regular size cheesecakes are traditionally baked in a spring form pan that is placed in a water bath. This ensures that the cheesecake has that signature creamy texture and is not over baked.
But these mini cheesecakes don't need a water bath and can be baked directly in the muffin pan. If you are fancy, then go ahead and buy a mini cheesecake pan - that will come very handy to make these cuties.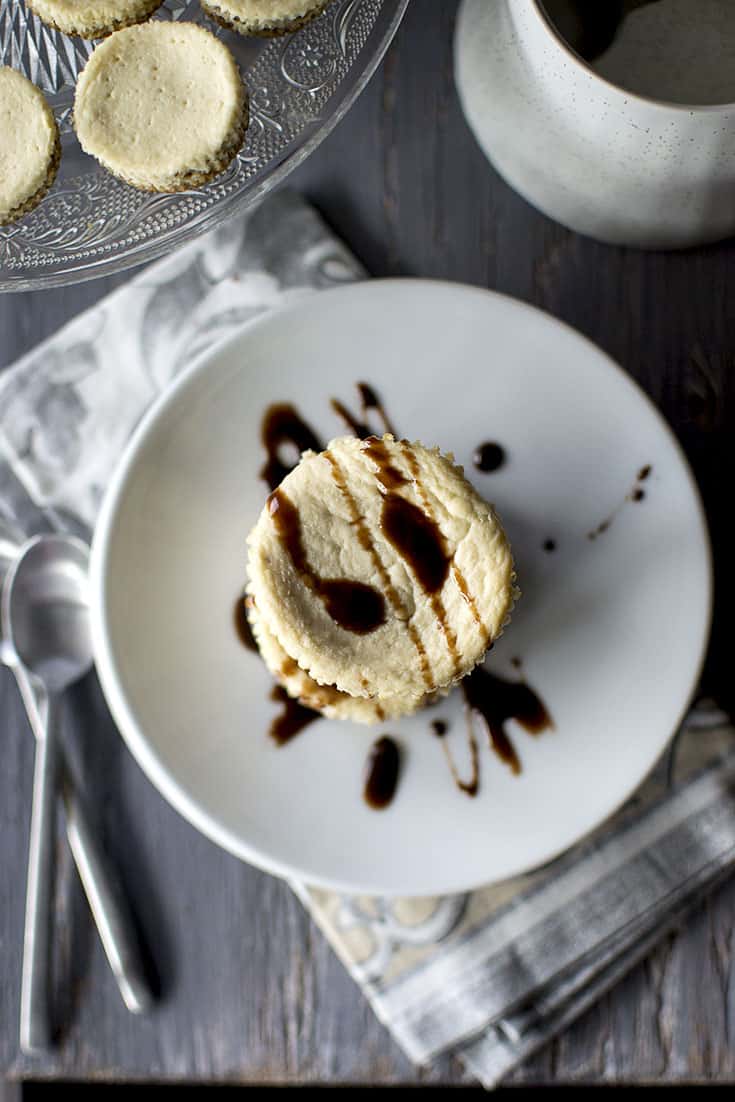 Ingredients for Mini Banana Cheesecake:
The most important ingredient for any cheesecake is room temperature cream cheese. I cannot emphasis more on the room temperature part. Put the blocks of cream cheese on the counter for at least 3~4 hours if you are in a cold region like me. I would even leave them out overnight, if you plan to bake in the morning.
The next ingredient is Bananas. The riper the bananas, the more flavor they have, so look for dark spotty ones to use in the recipe. I would never have thought of making banana cheesecake until I saw Nigella's recipe in "Kitchen" cookbook. I had some overripe bananas that needed to be used, so I miniaturized the recipe.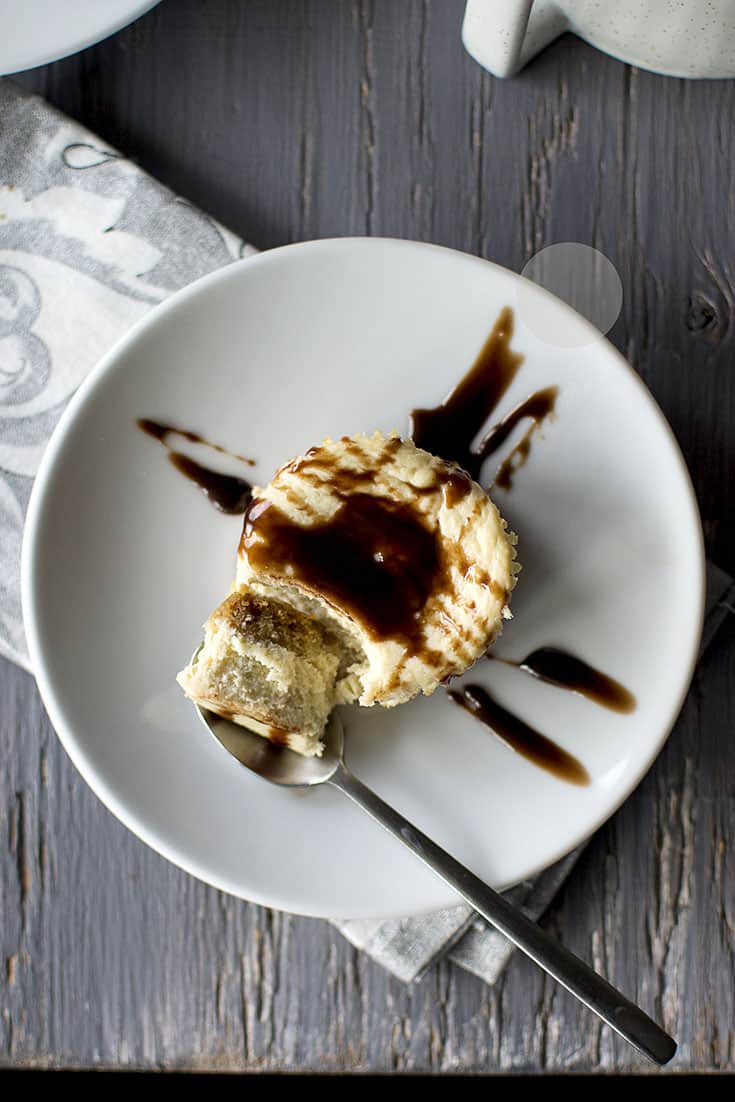 How to Make Mini Banana Cheesecakes:
Crust for these mini cheesecakes are made with digestive biscuits. You can use graham cracker crumbs instead. Combine melted butter and the crumbs and layer the bottom of the muffin pan. Press lightly and refrigerate while you work on the cheese cake batter.
All of the batter ingredients are processed until smooth in a food processor. Then poured into the prepared muffin pan and baked in a preheated oven until set. It takes fraction of the time it takes to bake a regular sized cheesecake. So keep an eye and once they look set, remove them from the oven.
Perfect Make Ahead Dessert:
The baked cheesecakes need to chill for at least 3~4 hours before serving. They can be baked and chilled up to 2 days in advance.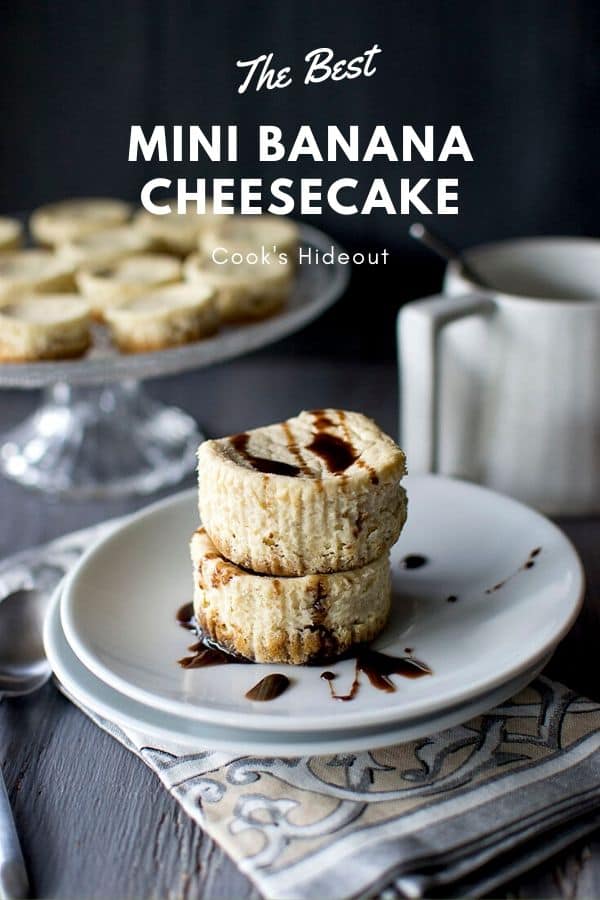 Mini Banana Cheesecake Topping Ideas:
These mini cheesecakes sink a little in the center, making them perfect for filling them with toppings. Fresh berries is an obvious choice. Drizzle some chocolate sauce or toffee sauce (Nigella's original recipe had toffee sauce) and ENJOY!!
Today is Day 1 for Blogging Marathon# 107 and my theme for this week is 'Holiday Specials'. Don't forget to check out what my fellow marathoners have cooked up for today.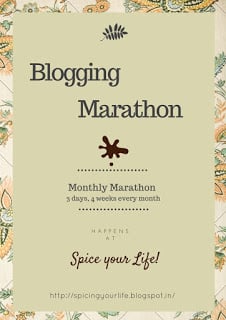 Mini Banana Cheesecake
This mini Banana Cheesecake recipe is easy to make and is packed with banana flavor. These individual cheesecakes are great make ahead dessert for parties.
Print
Pin
Rate
Ingredients
For the Crust:
6

Digestive Biscuits (about ½ cup crushed)

2

tbsp

Melted Butter
For the Cheesecake Filling:
1

Large

Ripe Banana

1½

tbsp

lemon juice

8

oz.

Cream Cheese, at room temperature (1 block)

2

Large

Eggs, at room temperature

⅓

cup

Light brown sugar, packed
Instructions
Preheat oven to 350°F. Line a mini muffin pan with paper liners.

Place the digestive biscuits and butter in the food processor and process until smooth crumbs form. Divide the crust evenly in the muffin pan, about 1 tsp per muffin. Place the muffin pan in the fridge to chill while you make the cheesecake batter.

Mash the bananas really well with a fork. Add lemon juice and set aside until ready to use.

Wipe down the food processor and process the cream cheese until smooth. Add the eggs and sugar. Finally add the mashed banana mixture. Process until the batter is smooth - scrape the sides of the processor to get everything incorporated.

Divide the batter evenly between the cavities of the mini muffin pan - about 1tbsp of batter each. Bake for 12~14 minutes or until the tops of the cheesecake look set.

Remove from the oven and after about 5 minutes, gently remove the cheesecakes onto a wire rack to cool. Once they are completely cooled, chill them in the fridge for at least 2~4 hours before serving.

Drizzle generously with chocolate sauce before serving. Optionally top the cheesecakes with fresh berries and Enjoy!!
Notes
Tips:
Make sure that the cream cheese is at room temperature. Leave it on the counter for at least 3~4 hours or even overnight. There is no shortcut to get it to room temperature.
NEVER microwave cream cheese unless you know exactly how long it takes to get it right.
Eggs should also be at room temperature. If you forget, place them in a bowl of hot tap water for about 15 minutes.
If you want to make this recipe in a regular 9" springform pan, then here are the ingredients: For the Crust - 1½ cups Crushed biscuits and 5tbsp unsalted butter
For the Batter - 3 blocks of cream cheese, 6 eggs, ¾ sup sugar, 4 medium bananas and ¼cup of lemon juice.