Bake-a-thon 2016: Day 13
Bake of the Day: Tutti Fruity Cookies
For the last and final day of this year's Bake-a-thon I made a simple yet delicious Tutti Fruity cookies. I bake fruit and nut cookies almost every year during the holiday season. Saw this recipe on Vah Chef's cooking show and wanted to try these Indian style Tutti Fruity cookies instead of the ones that I usually make.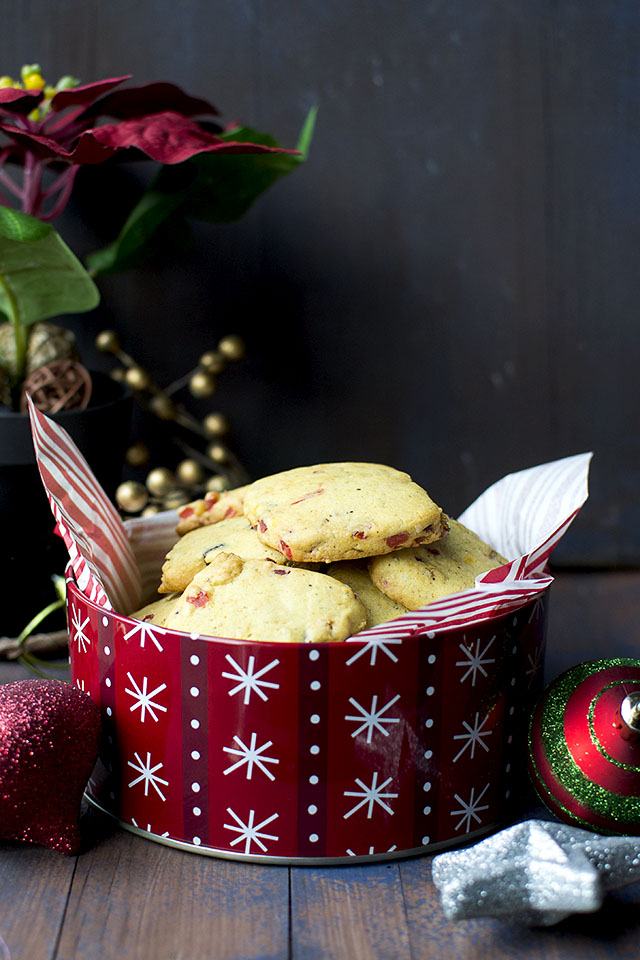 I was actually planning to bake this Kringle for today. I thought I would have some time this week because the kids have winter vacation. But as luck would have it, the week got busier than I expected and the weather also played a spoil sport. It's been gloomy and dark for the past couple of days.
These tutti fruity cookies have couple of unusual ingredients like custard powder and dry milk powder. Both of these ingredients make the cookies just melt in the mouth. I used the tutti fruity that I bought from Indian store. The candied fruit that we get here in the US is cloyingly sweet, so I would avoid using them.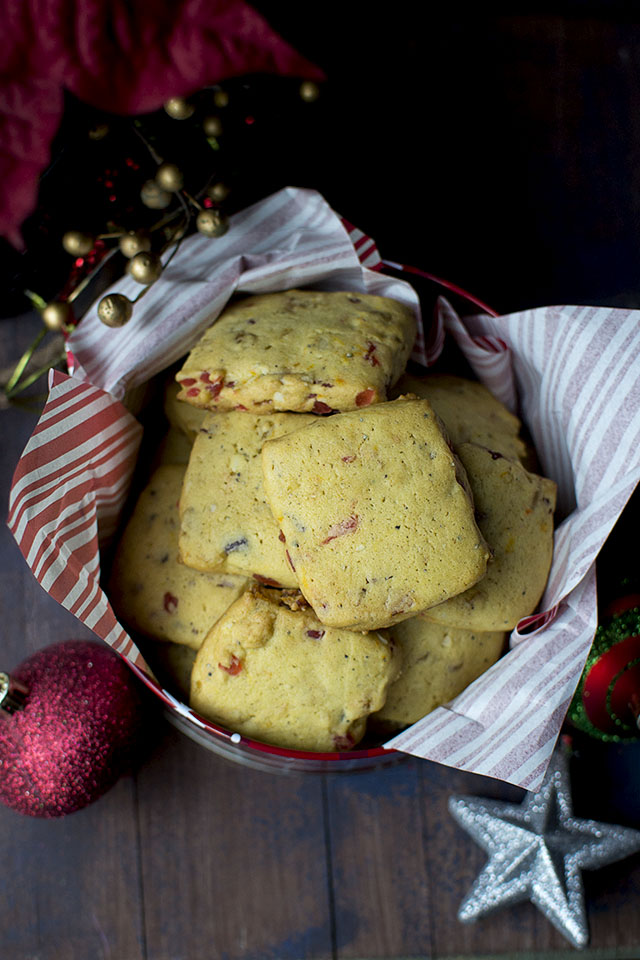 Like other shortbread cookies, even these cookies are very easy to put together. After mixing, the dough can be rolled out and cut using a cookie cutter and baked right away. The dough can also be rolled into a log and refrigerated until it hardens, then sliced into cookies and baked. Either way the cookies turn out great.
Big Thanks to Valli for organizing this year's Bake-a-thon. Looking forward to baking with the group again soon.
This goes for the December Week 5, Cooking from Cookbook Challenge Group.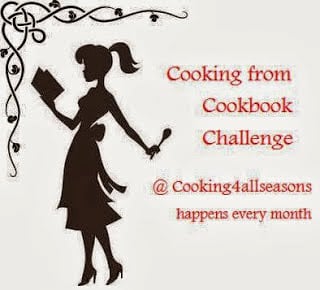 This is part of the Bake-a-thon 2016
[inlinkz_linkup id=680533 mode=1]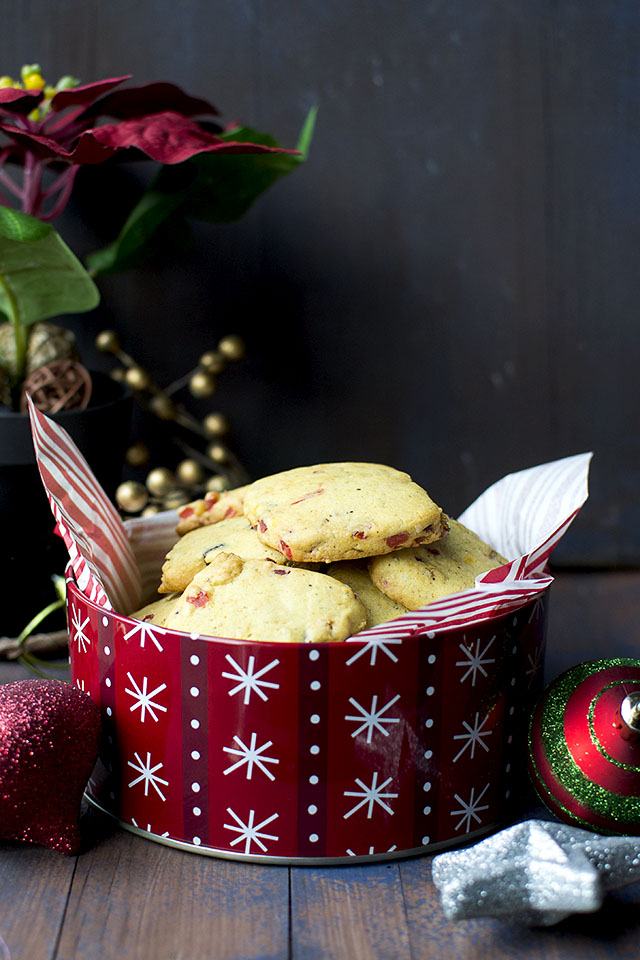 Tutti Fruity Cookies
These Tutti fruity cookies are easy to put together. They are packed with dried fruit, nuts and tutti fruity. They are tender and melt in the mouth.
Print
Pin
Rate
Ingredients
1½

cups

all purpose flour

¼

cup

Custard powder (I use Brown & Polson brand)

3

tbsp

Milk Powder

1½

tsp

Ground Cardamom

½

tsp

baking powder

¼

tsp

salt

10

tbsp

Unsalted Butter, softened

1

cup

Confectioners or Powdered Sugar

3

tbsp

Milk (or water)

1

tsp

vanilla extract

¼

cup

Cashews and/ or Almonds, chopped

¼

cup

Golden Raisins

½

cup

Tutti Fruity
Instructions
In a large mixing bowl or the bowl of the stand mixer, cream butter and sugar together until light and fluffy.

Add the milk and vanilla extract and mix until combined.

In a mixing bowl, combine flour, custard powder, milk powder, ground cardamom, baking powder, salt and the mixed fruits and nuts. Whisk well.

Add the flour mixture to butter mixture and mix until a smooth dough forms.

At this point, the dough can be rolled out, cookies can be cut using a cookie cutter and baked right away. Or can be formed into a log, wrapped in plastic wrap and refrigerated for at least 1 hour or up to 3 days. When ready to bake, slice the log into ½" slices and bake.

To Bake: Preheat the oven to 350°F and line a baking sheet with parchment paper. Place the cookies 1" apart and bake for 13~15 minutes or until the cookies are slightly firm and lightly golden around the edges.

Remove the baking sheet from the oven and let the cookies cool completely on the baking tray. Store in an airtight container for up to a week.