9 Dasara recipes to make during Navratri. These traditional South Indian recipes are perfect to make during Dussehra or any other festival.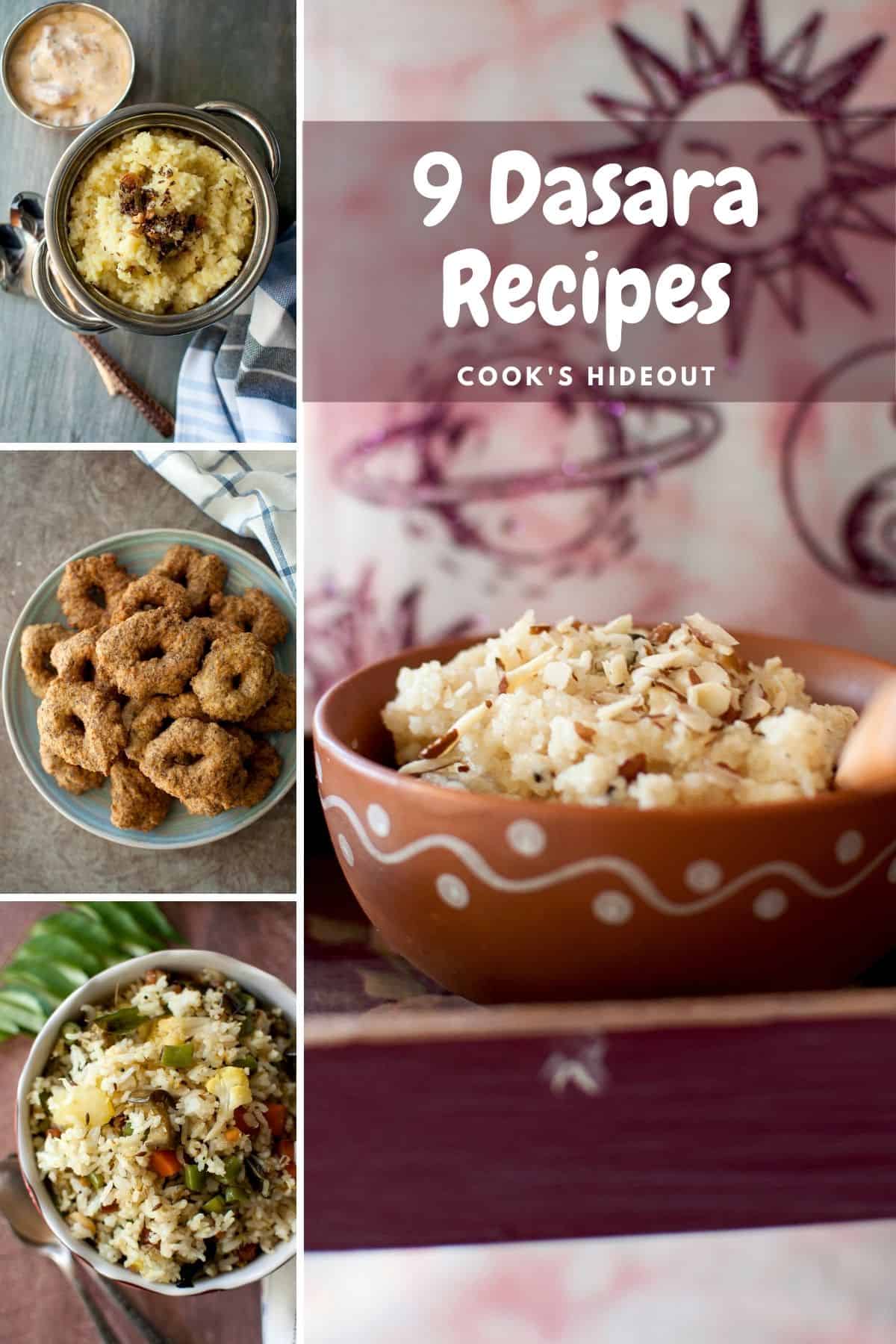 Dussehra/ Navratri is a nine-day Hindu festival celebrated all around India. The reasons and the way of celebrating is different in the various parts of India
In Andhra Pradesh and some parts of South India, Dasara is celebrated to remember goddess Durga's victory over demon Mahishasura. Whereas in other regions, it is celebrated in honour of Rama.
In Andhra, during the 9 days leading up to Vijayadasami, Durga Devi is worshipped in nine different forms or avatars. Some families have the tradition of showcasing dolls known as bommala koluvu.
All in all, this auspicious festival is celebrated with great devotion both in the temples and at home. I remember the beautifully decorated goddesses in the temple.
My most favorite part of this festive season is the food. As I mentioned above, each day a different avatar or form of goddess is worshipped and a specific dish is made as offering or prasad.
I have compiled the list of which goddess to worship for each of Navratri along with the dish to make for that day.
Day 1~3 of Navratri
Day 1 ~ Padyami, goddess Shailaputri is the form. Pongal is made as offering on this day.
Katte Pongal or Venn Pongal is a creamy rice and lentil based dish. This dish is made with ghee and is flavored with black peppercorns and cumin seeds. This is a typical prasad in many South Indian temples.
Day 2 ~ Vidiya, goddess Brahmacharini is the avatar. She embodies penance or tapa.
On this day, Pulihora aka tamarind rice is offered as prasad. This is a quintessential rice dish that is made for all special occasions in South India. This is another popular prasad offered at many Hindu temples.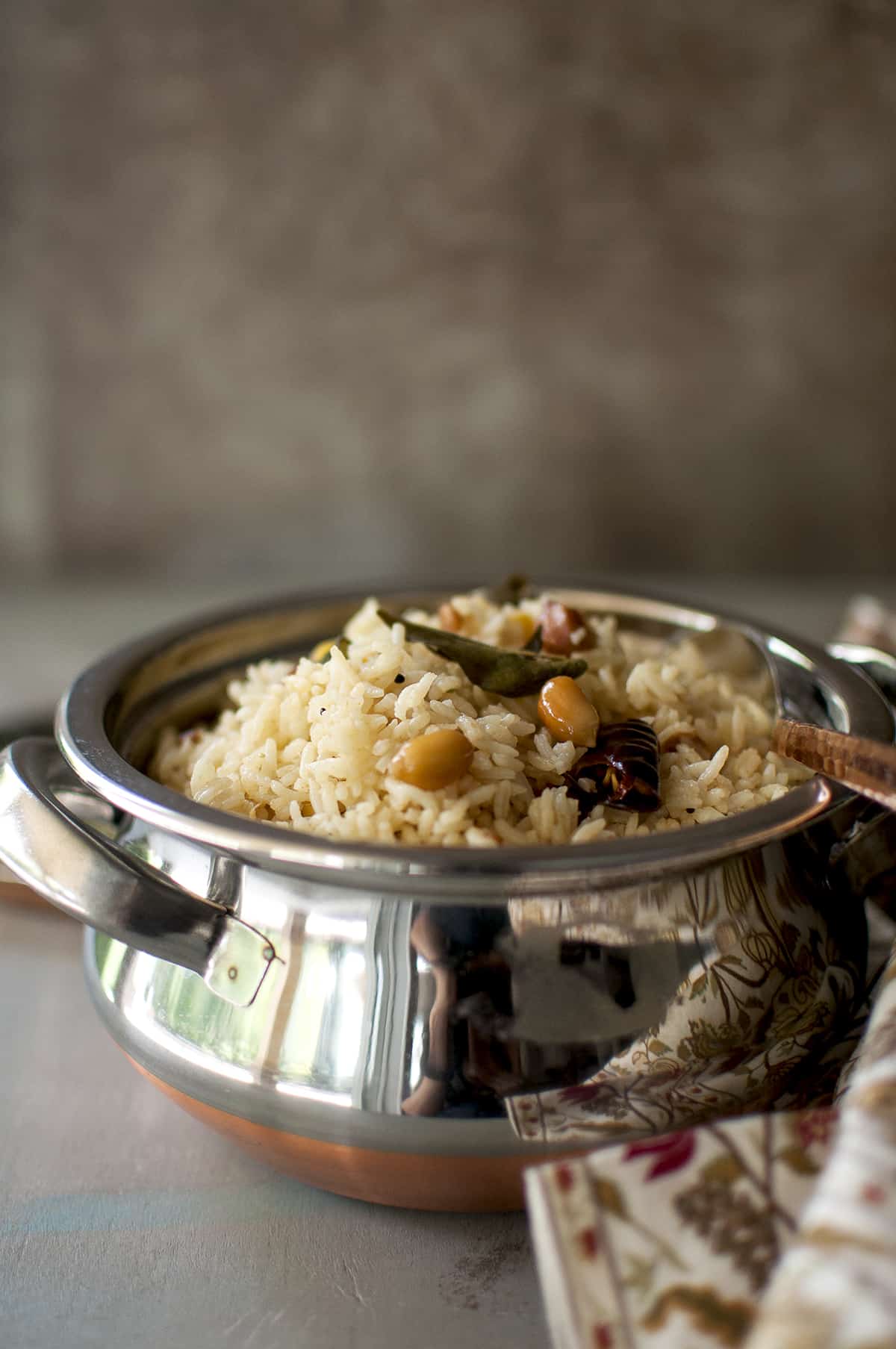 Day 3 ~ Tadiya, goddess Chandraghanta is the avatar. Simple Coconut rice aka kobbari annam is the offering.
Coconut rice is a simple and flavorful rice dish made with a spiced coconut mixture.
Day 4~6
Day 4 ~ Chavithi, goddess Kushmanda is the avatar. This form of Durga is also referred to as the Smiling goddess. Garelu are made as an offering on this day.
Vada or garelu are deep fried lentil doughnuts. They are airy inside and crispy outside. They are a popular South Indian breakfast treat. You can either make the traditional urad dal based vada or these moong dal based pesara garelu.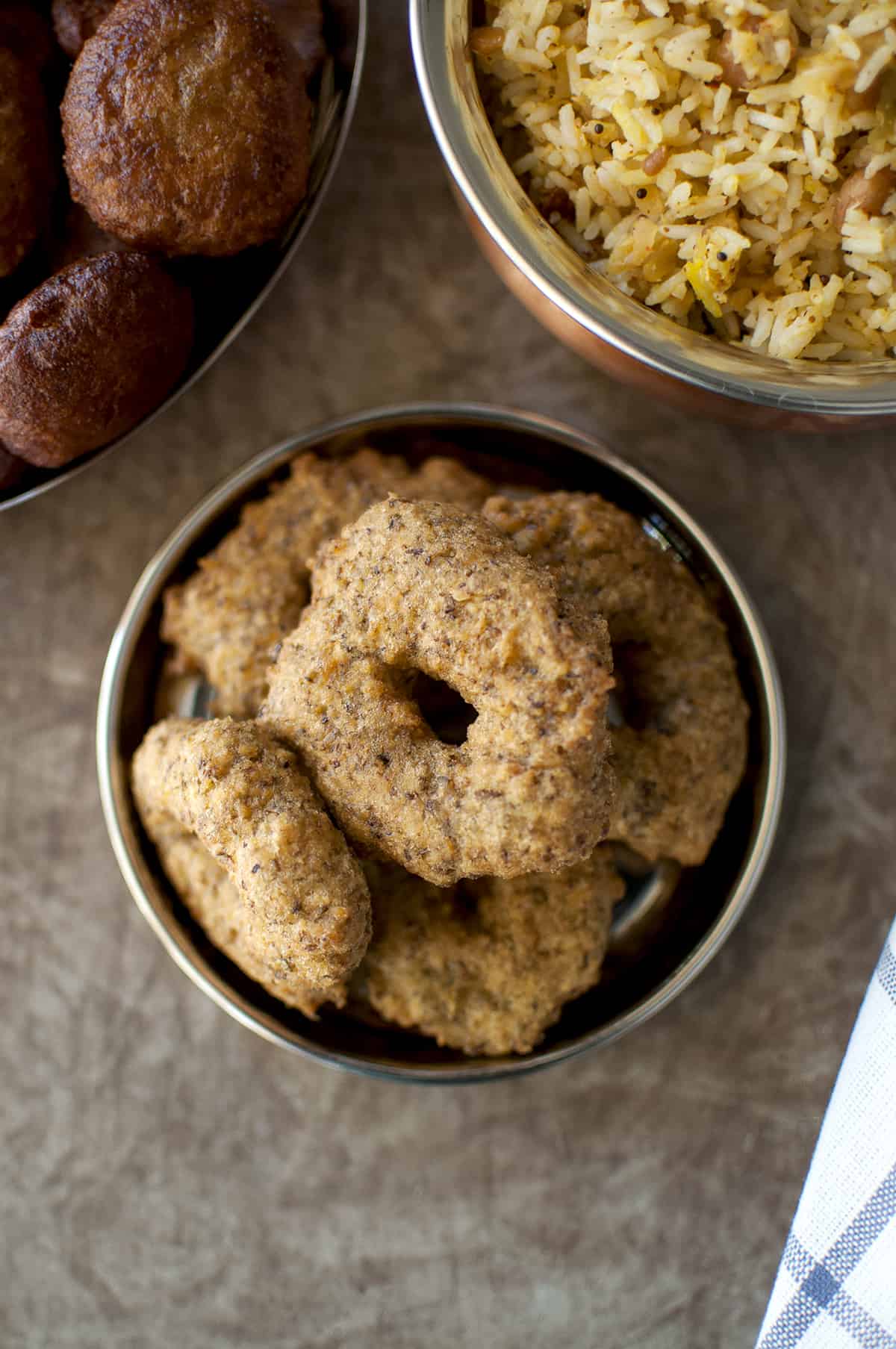 Day 5 ~ Panchami, Durga form for the day is goddess Skandamata. She is another form of Parvati.
Daddojanam/ perugannam aka curd rice is the prasad on this day. It is a simple cooling dish that is perfect to serve during festivals.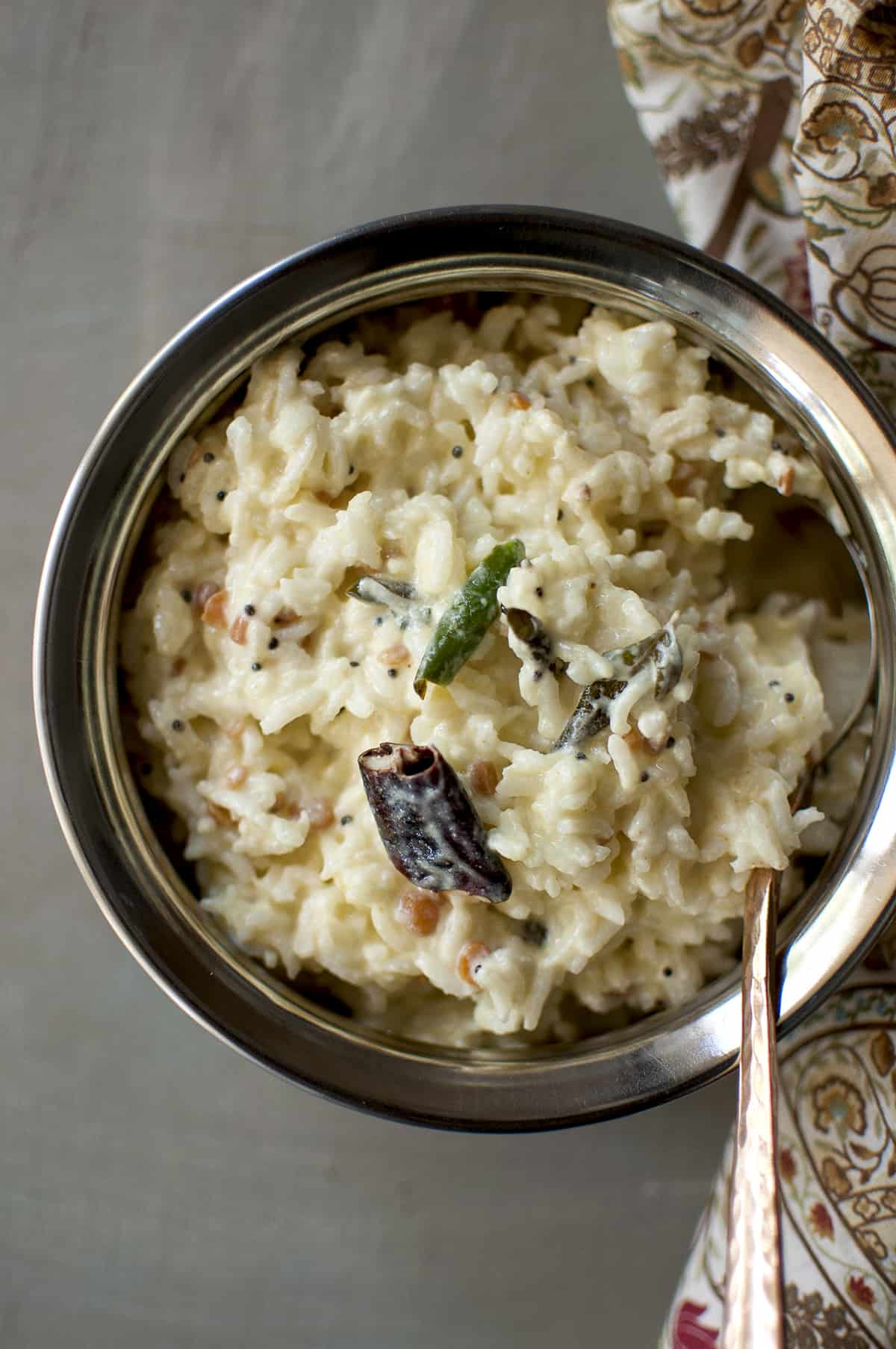 Day 6 ~ Shashti, Katyayani is the avatar of the day. She has four hands and she wields a sword and a lotus in two of them. She blesses with the third hand and protects with the fourth one.
Rava Kesari aka kesaribath is the offering. This is a sweet dish that is made with either sooji rava or wheat rava. Made with ghee, this is a perfect prasad to make for any special occasion, big or small.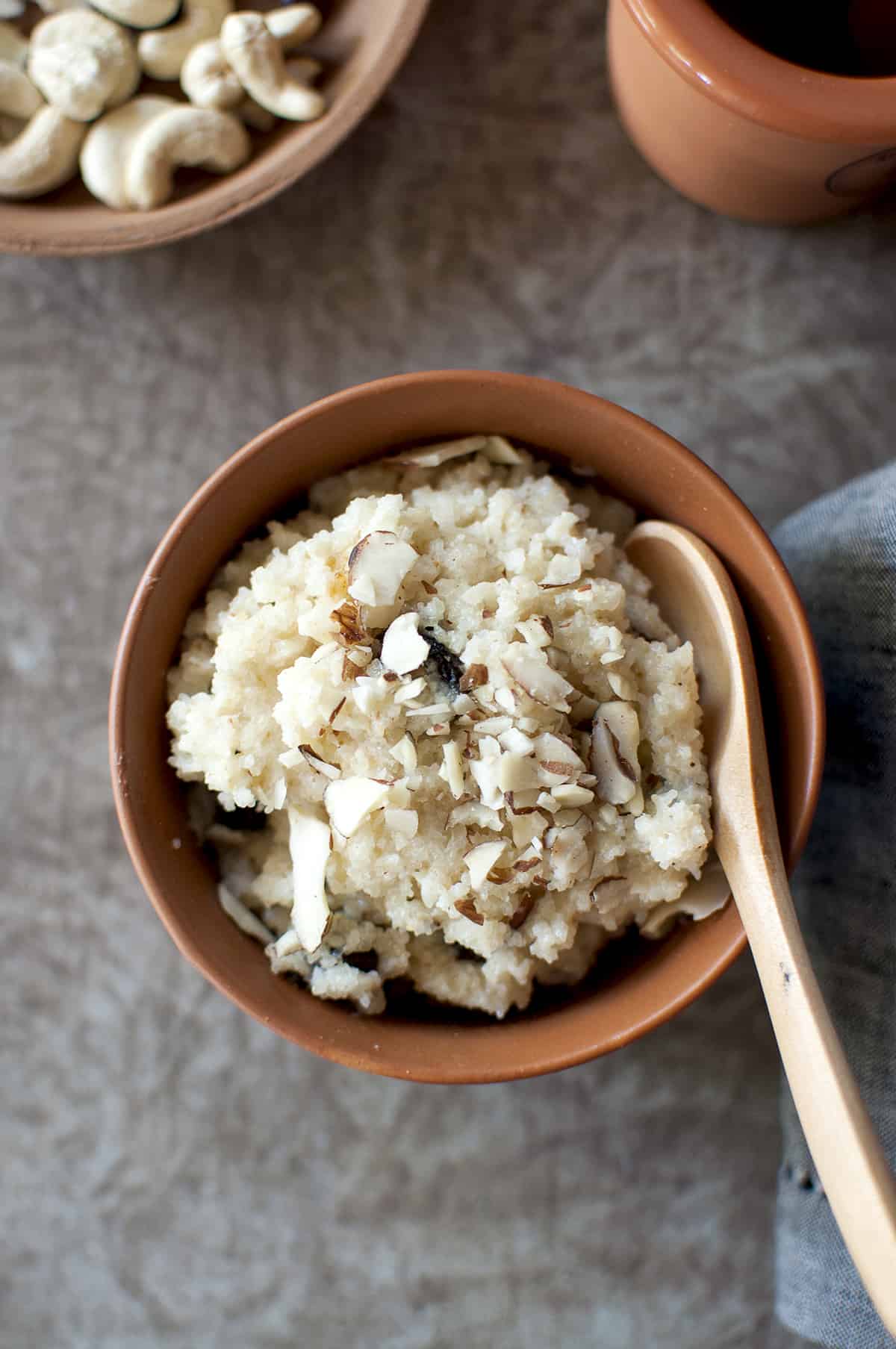 Day 7~9
Day 7 ~ Sapthami, goddess Kalaratri is the avatar. She is the one who brings the death of darkness or the one who ends ignorance. She is more commonly known as Kali.
Sakannam which literally means vegetable rice is the offering. This is a simple Dasara recipe that has no onion, garlic and spices, but tastes absolutely delicious.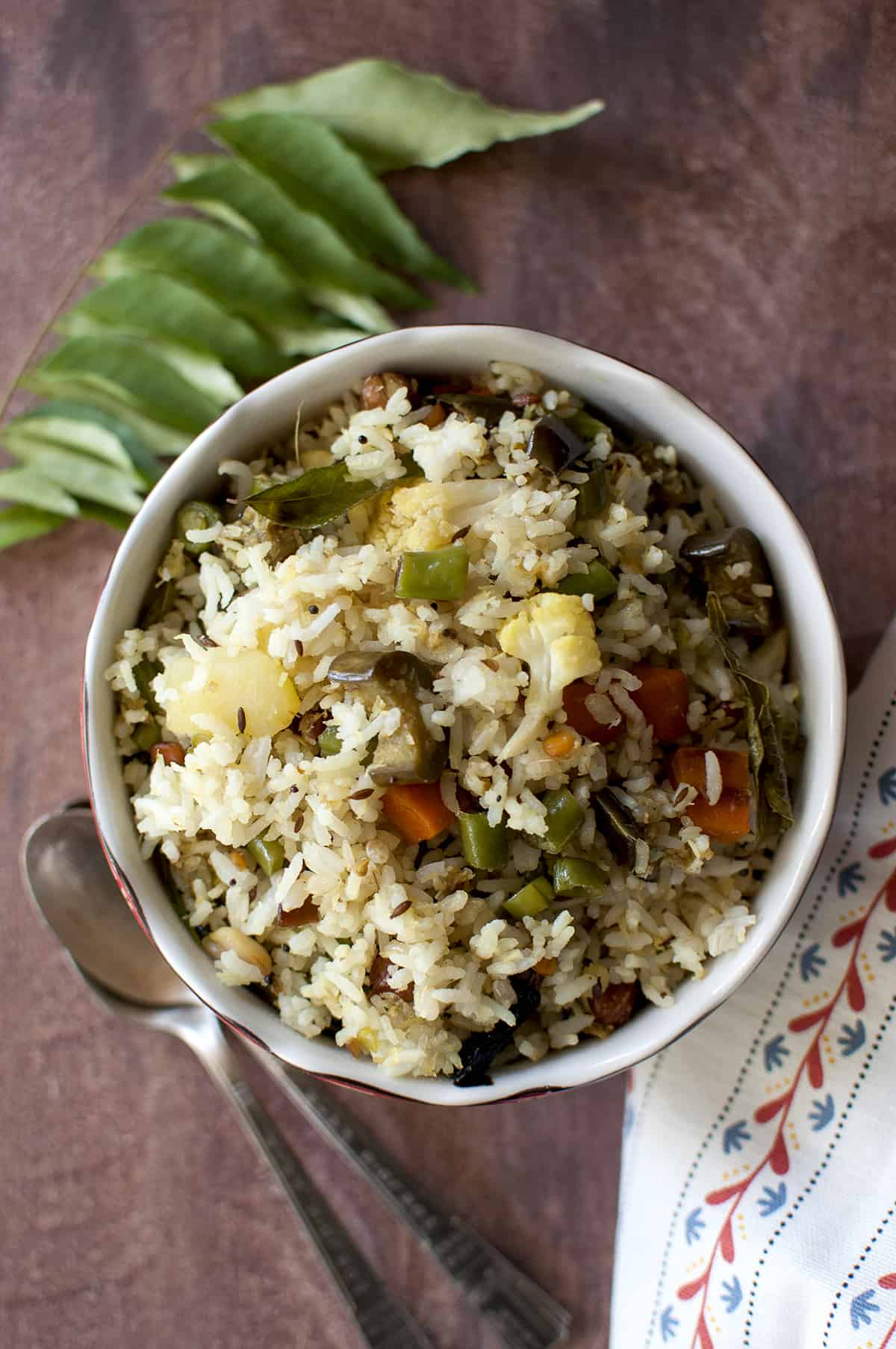 Day 8 ~ Ashtami, Mahagauri is the avatar for the day. Devotees worship her to attain loyalty in relationships and to create life-long bonds.
Bellam Payasam or jaggery rice pudding is the offering for the goddess on this day. This is a dairy-free dessert that is creamy and easy to make.
Day 9 ~ Navami is the last day before Vijayadasami and goddess Siddhidhatri is the avatar.
Kshirannamu/ Paravannam aka Milk rice is the offering. This is nothing but Indian style rice pudding made with milk. Another delicious recipe that is perfect to make during the festival season.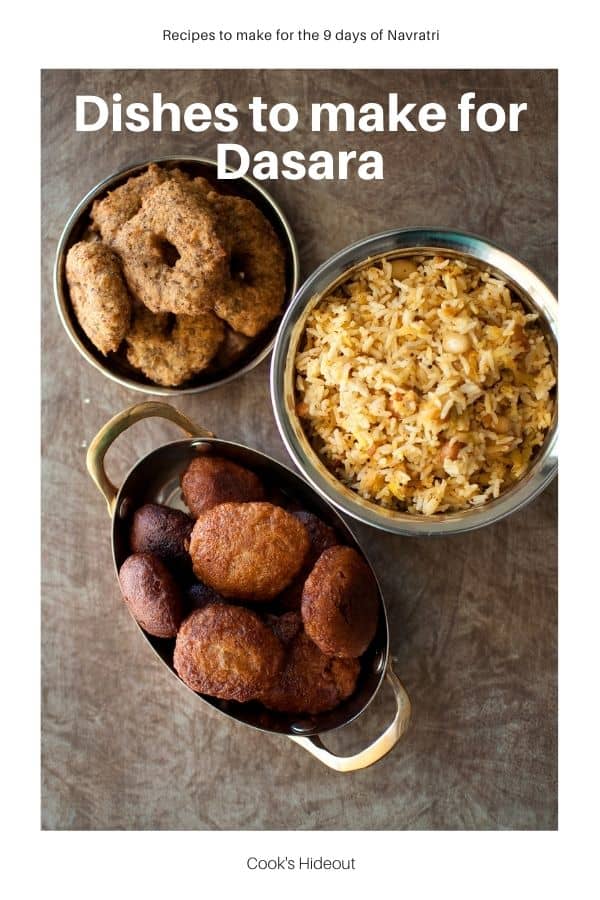 Hope you make these Dasara recipes and enjoy your with your family and friends. Wish you all a very Happy Navrathri.