These Dried Fruit Crackers are addictive and absolutely delicious. They are great addition to a cheese and fruit platter.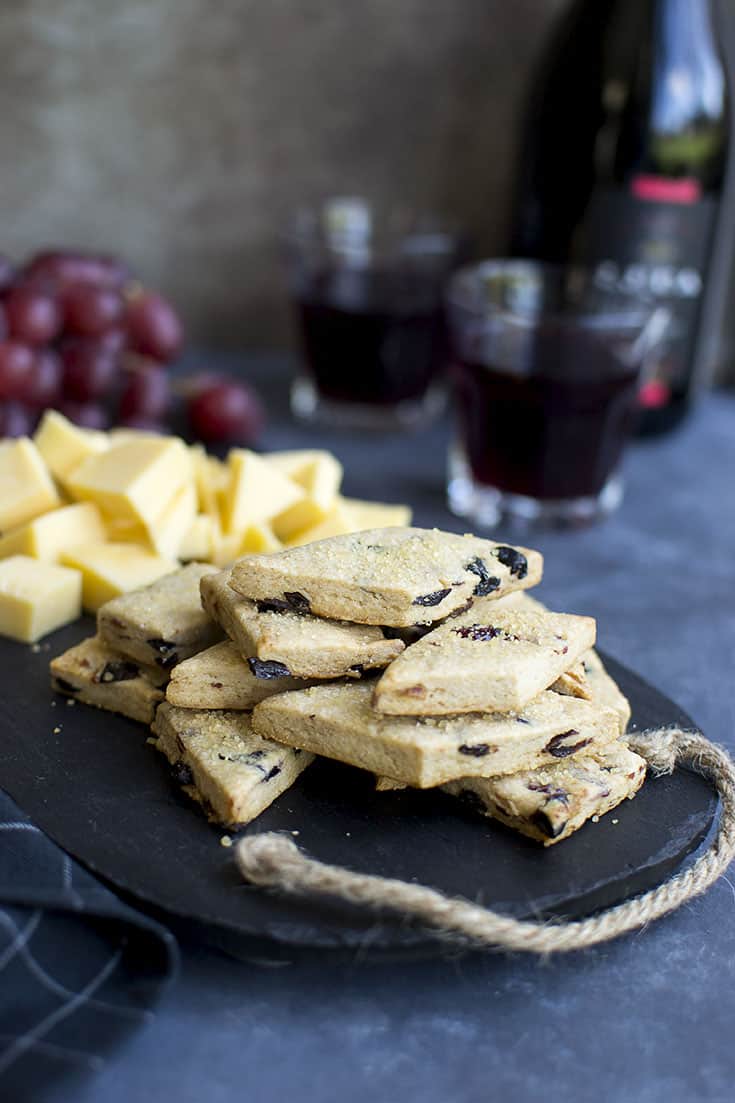 We are baking Crackers for this month's Bread Bakers. Our lovely host for the month, Sue who blogs at Palatable Pastime asked us to bake crackers or crisp lavash of any flavor and with any flour. So I made these lightly sweet and absolutely addictive Dried fruit Crackers.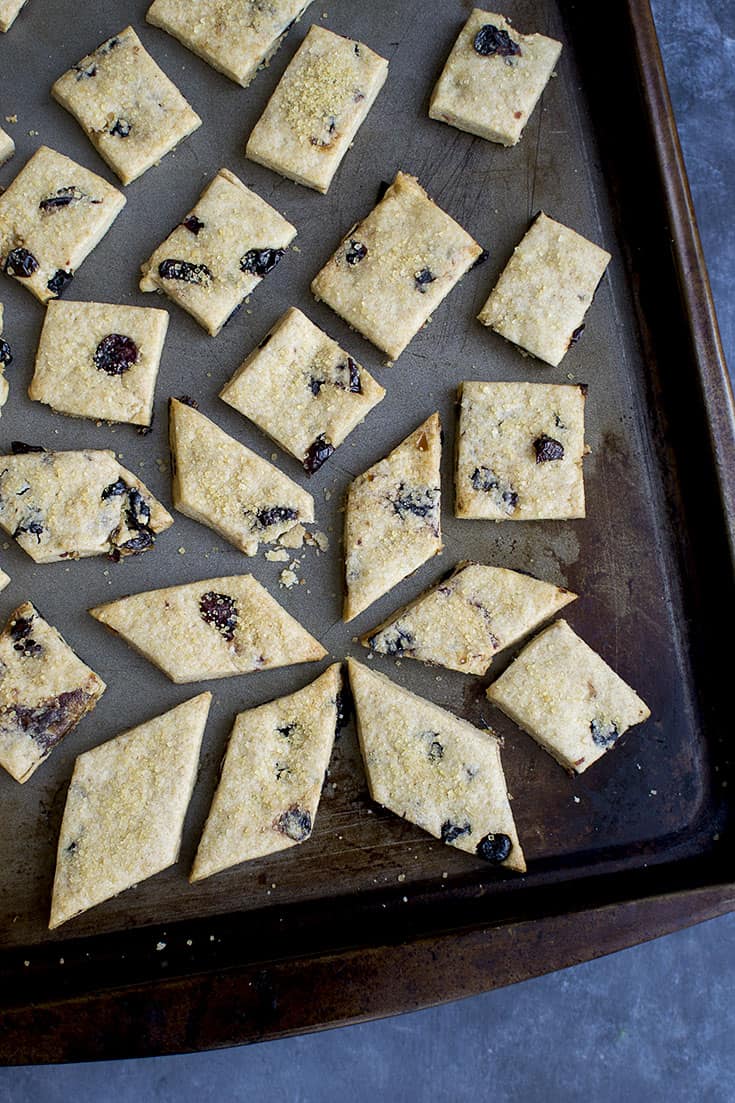 Sweet Cracker Recipe:
I went straight to King Arthur flour website to look for cracker recipes and they sure had quite a few of them. But these dried fruit cracker recipe caught my eye because they are slightly sweeter and I prefer sweet snacks to savory ones. Also I knew my raisins and dry fruit loving kids would love these.
Ingredients for Dry fruit Crackers:
Main ingredient for these crackers is the dry fruit - I used dry cherries, raisins and dates. A combination of wholewheat and all purpose flour gives these a nice earthy flavor. The resulting crackers are crisp studded with nuggets of sweet dried fruit.
They are flavored with ground coriander -- yup you read that right, it's ground coriander. I was a little worried if the crackers will be too savory tasting for my taste, but it's very subtle.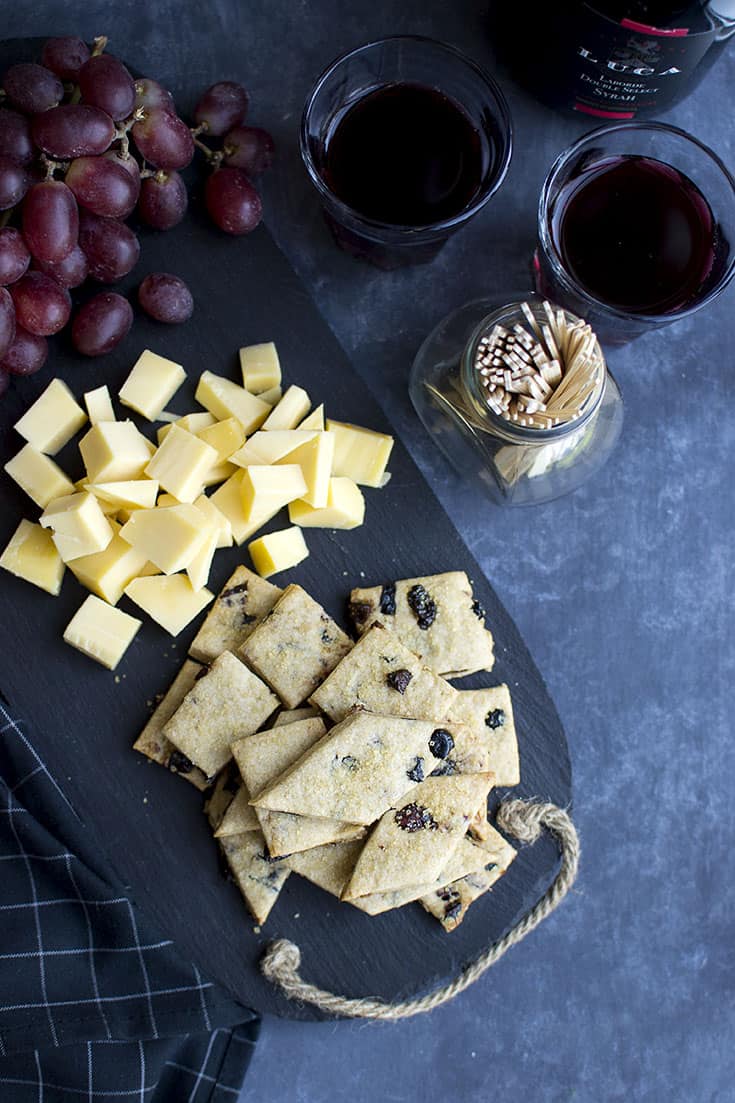 Kid Friendly Recipe:
My kids didn't even pick up on the spice. They absolutely loved them and have been snacking on them ever since.
These dried fruit crackers are great with cheese and they make a great addition to any cheese and fruit platter (and with some wine, yes - please). Check out these extra crunchy crackers recipe too.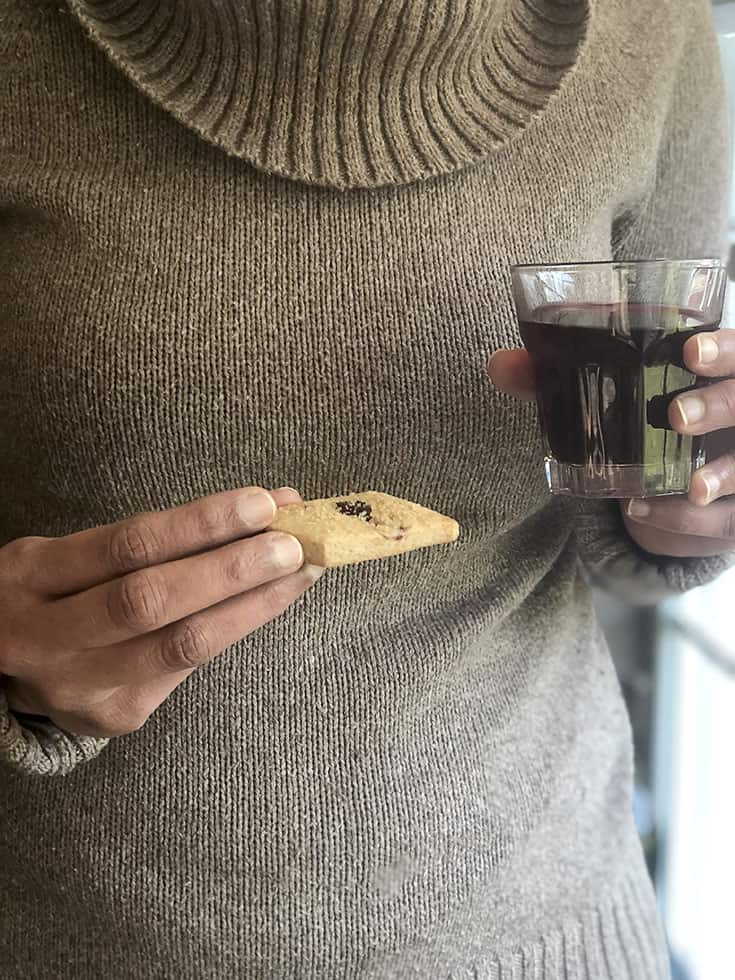 Don't forget to check out what Crackers the other bread bakers have made for this month's event: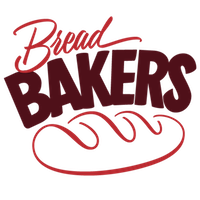 #BreadBakers is a group of bread loving bakers who get together once a month to bake bread with a common ingredient or theme. You can see all our of lovely bread by following our Pinterest board right here. Links are also updated after each event on the #BreadBakers home page.
We take turns hosting each month and choosing the theme/ingredient. If you are a food blogger and would like to join us, just send Stacy an email with your blog URL to [email protected].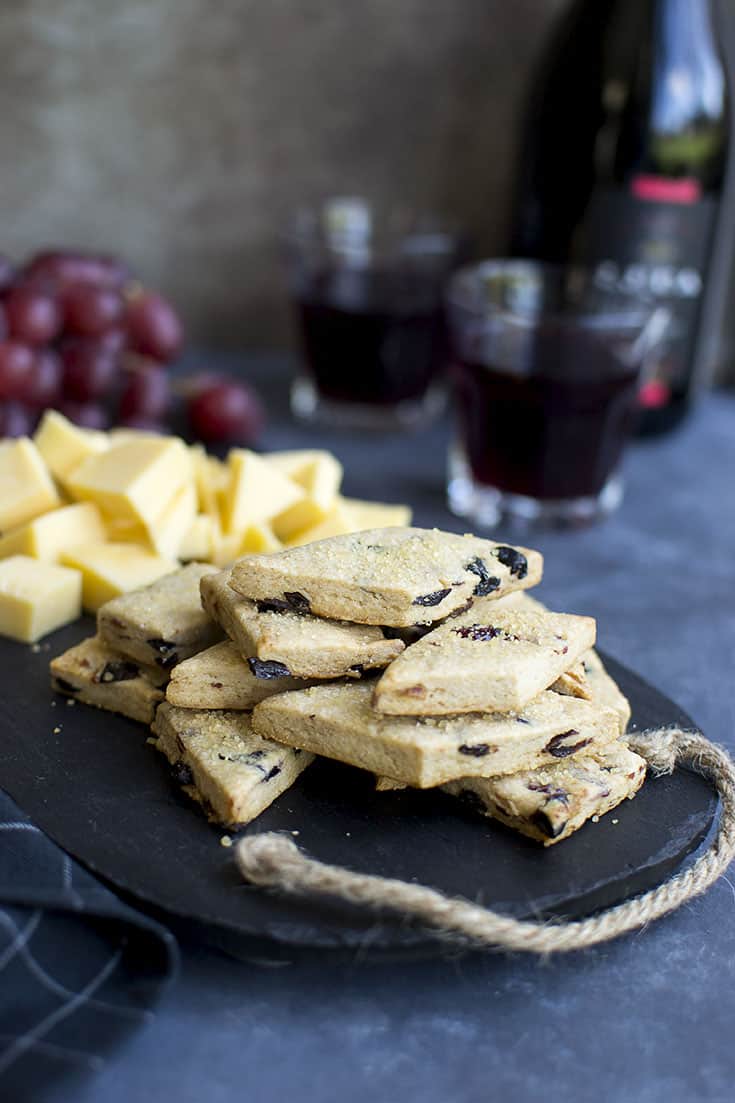 Dried Fruit Crackers
These Dried Fruit Crackers are addictive and absolutely delicious. They are great addition to a cheese and fruit platter.
Print
Pin
Rate
Ingredients
1¼

cups

Wholewheat flour

1

cup

all purpose flour

2

tbsp

sugar

½

tsp

baking powder

¼

tsp

salt

½

tsp

Ground Coriander

12

tbsp

Cold Unsalted Butter, cut into pats

1

tbsp

Egg replacer powder whisked in 3tbsp water (or use 1 large egg)

1

tbsp

water

1

cup

Dry fruit, finely chopped (dried cherries, raisins, dates, apricots etc.)

2

tsp

Demerera Sugar (for sprinkling)
Instructions
In the bowl of the stand mixer, combine flours, baking powder, salt, sugar and ground coriander. With the paddle attachment, mix the ingredients to combine.

With the machine running, add the butter and mix until the mixture resembles coarse sand.

Next add the egg replacer mixture and water. Mix until the mixture just comes together.

Stir in the dried fruit and mix until incorporated.

Transfer the dough onto a lightly floured surface and pat it into 9"x13" rectangle about ½" thick. Wrap with plastic and chill for at least 30 minutes or overnight.

Preheat the oven 325°F. Line 2 baking sheets with parchment paper.

Cut the dough into half and roll each piece into ⅛"~¼" thick. Trim the edges (save the scraps to re-roll) and cut the dough into 1½" squares or diamonds.

Transfer the crackers to the prepared baking sheet and prick each one with a fork. Sprinkle demerera sugar on top and bake for 16~18 minutes or until lightly golden.

Remove the crackers out of the oven and let them cool on pan. Store in an airtight container for up to 2 weeks.