Roundup of delicious kid friendly Mini dishes. There are appetizers, main dishes and sweet treats to choose from.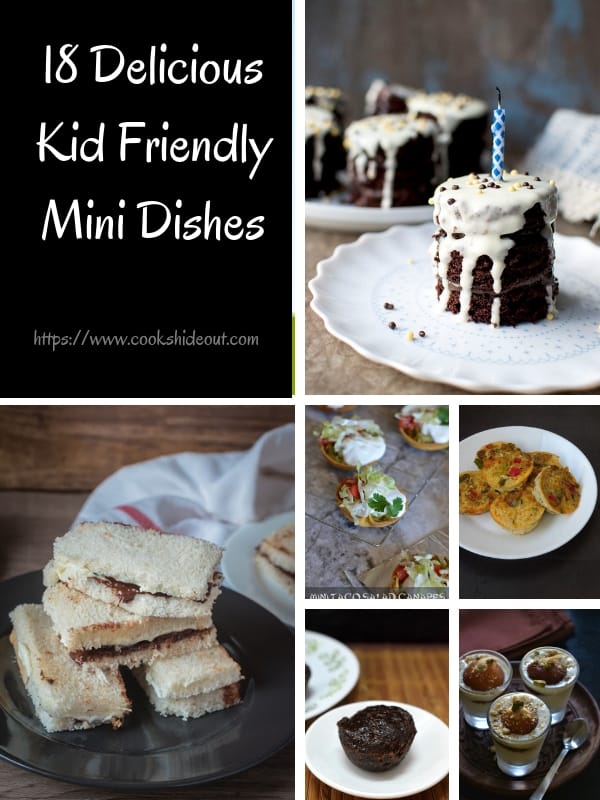 Making individual sized or mini dishes is always fun especially for kids. They love getting their own portions – makes them feel grown up. Also there won't be any arguments about who got more.
Here's the round up for Kid Friendly - Mini Dishes. Kid's Delight is a monthly event started by Valli. Thanks to my Blogging Buddies, here's a delicious round up of yummy kid friendly mini dishes.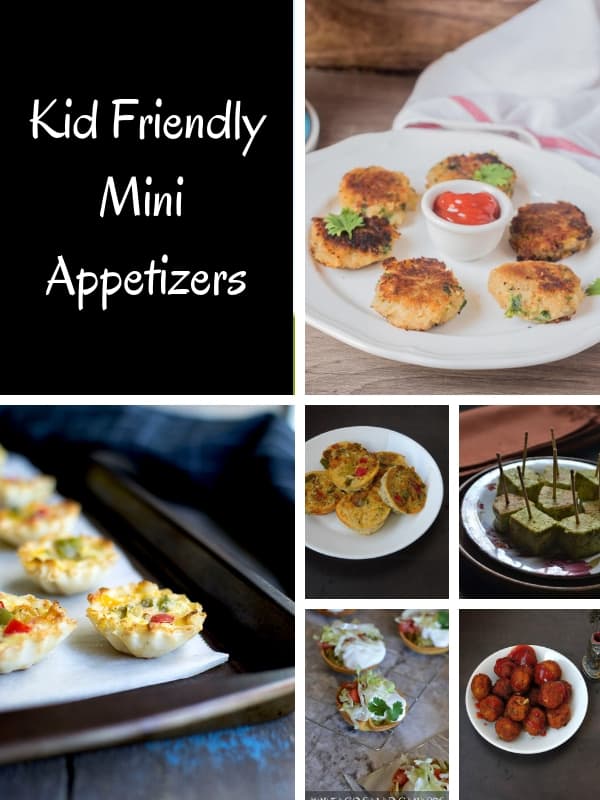 Appetizers: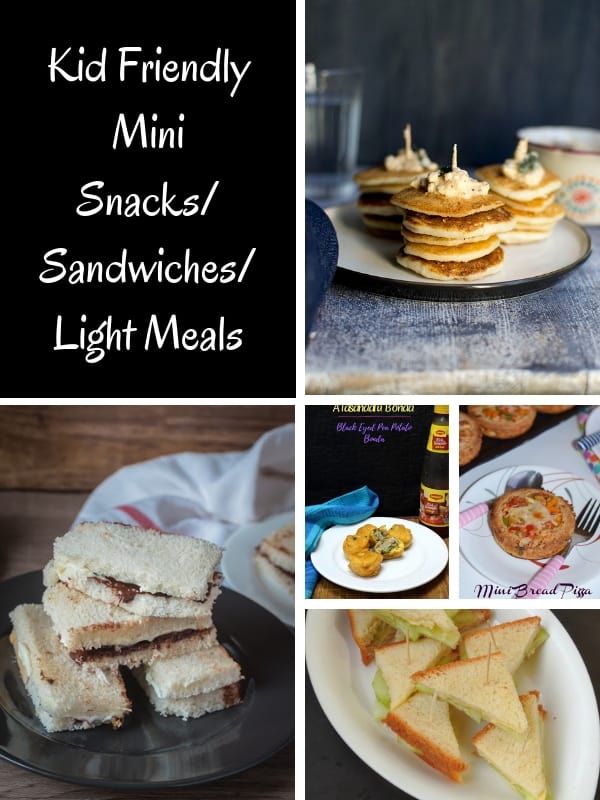 Snacks/ Sandwiches/ Mini Meals: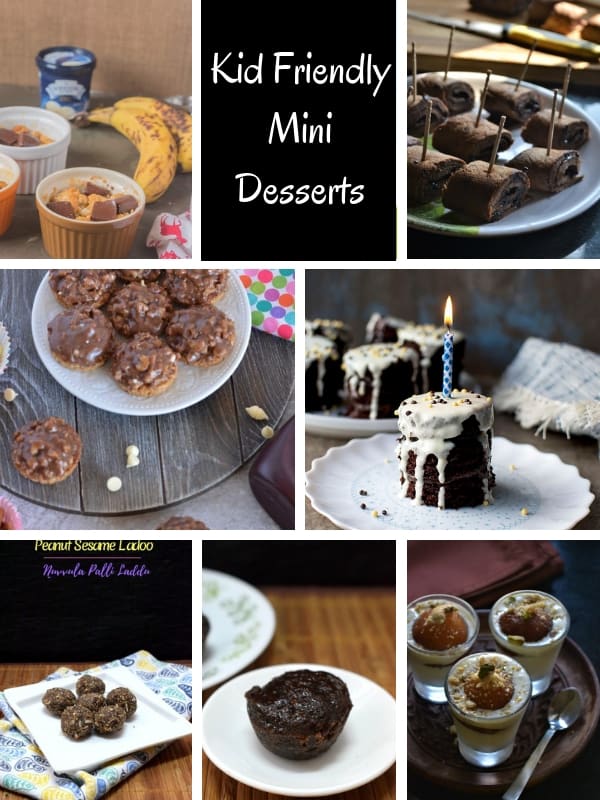 Sweet Treats: