Mysore Kuzhambu is a delicious South Indian dal (lentil dish) that tastes absolutely amazing served with steamed rice and ghee.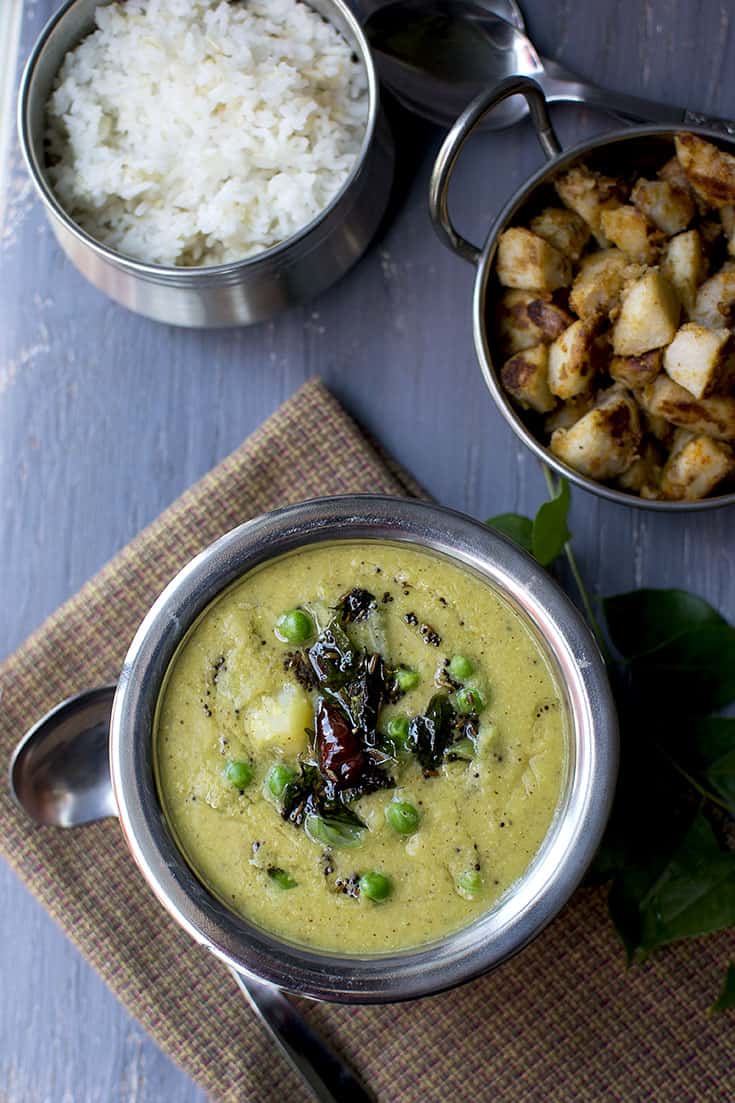 For the final day of this month's blogging marathon, I have a simple, every day South Indian dal. This Mysore Kuzhambu is made with toor dal and a freshly made coconut based spice paste. It is a hearty and delicious dish that tastes amazing with a generous dollop of ghee (skip it if you are vegan).
Recipe for this Mysore Kuzhambu is from Chandra Padmanabhan's 'Dakshin' cookbook. It is really interesting to see the different names lentil dishes are called with - kuzhambu, sambar, masiyal etc. In Andhra, we don't have so many names for dal recipes.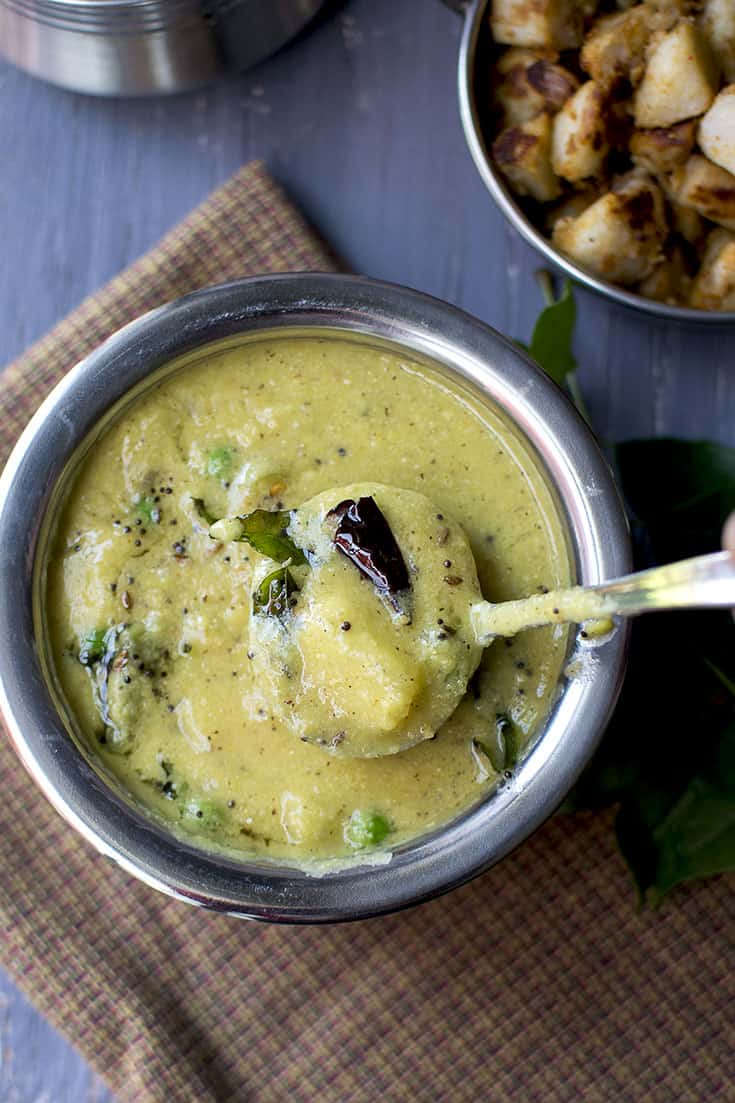 The best part of this Mysore kuzhambu is the freshly ground coconut spice paste. Original recipe had 1tsp of mustard seeds which gives the dish a spicy, mustardy taste. I reduced it to half a teaspoon to suit our taste, or should I say my kids tastes. I loved the addition of green beans and peas - makes it a complete meal when served with rice. Do try this recipe, if you are looking for a new lentil dish. I am sure you will love it!!
Some more dishes from Mysore that I tried:
Mysore Kattina Saaru
Mysore Pepper Gojju
Mysore Rasam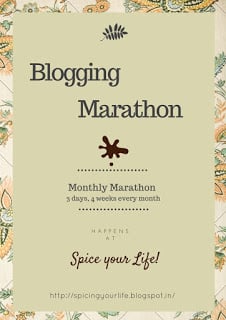 Lets check out what my fellow marathoners have cooked today for BM# 88.
Ingredients
For the Dal:
¾

cup

Toor Dal (Red Gram Dal)

½

cup

Green Beans, cut into ½" pieces

2

tbsp

Green Peas

1

Small Potato, peeled an cut into ½" pieces

½

tsp

Turmeric

To taste

Salt
For the Spice Paste:
1

tbsp

Coriander seeds

½

cup

Grated Fresh Coconut

½

tsp

Mustard seeds

1

tbsp

Raw rice

4~6

Dry Red Chilies

½

tsp

Asafoetida powder
For Tempering:
2

tsp

Oil

1

tsp

Mustard seeds

1

tsp

Cumin seeds

1

Dry Red Chili, halved

6~8

Curry leaves
Instructions
Pressure cook toor dal until very tender and set aside.

Grind all the ingredients for spice paste into a fine paste, using little water.

Microwave or steam the vegetables until tender.

Combine the veggies and dal in a saucepan along with salt, turmeric and the spice paste. Add water, if needed and simmer on low heat for the flavors to blend.

Heat oil in a pan and add all the ingredients for the tempering. Once the seeds start to splutter, add to the dal. Serve with rice.