Creamy, rich and decadent Rabri served with gulab jamun. This dessert is a crowd pleaser and will be a hit at any Indian themed party.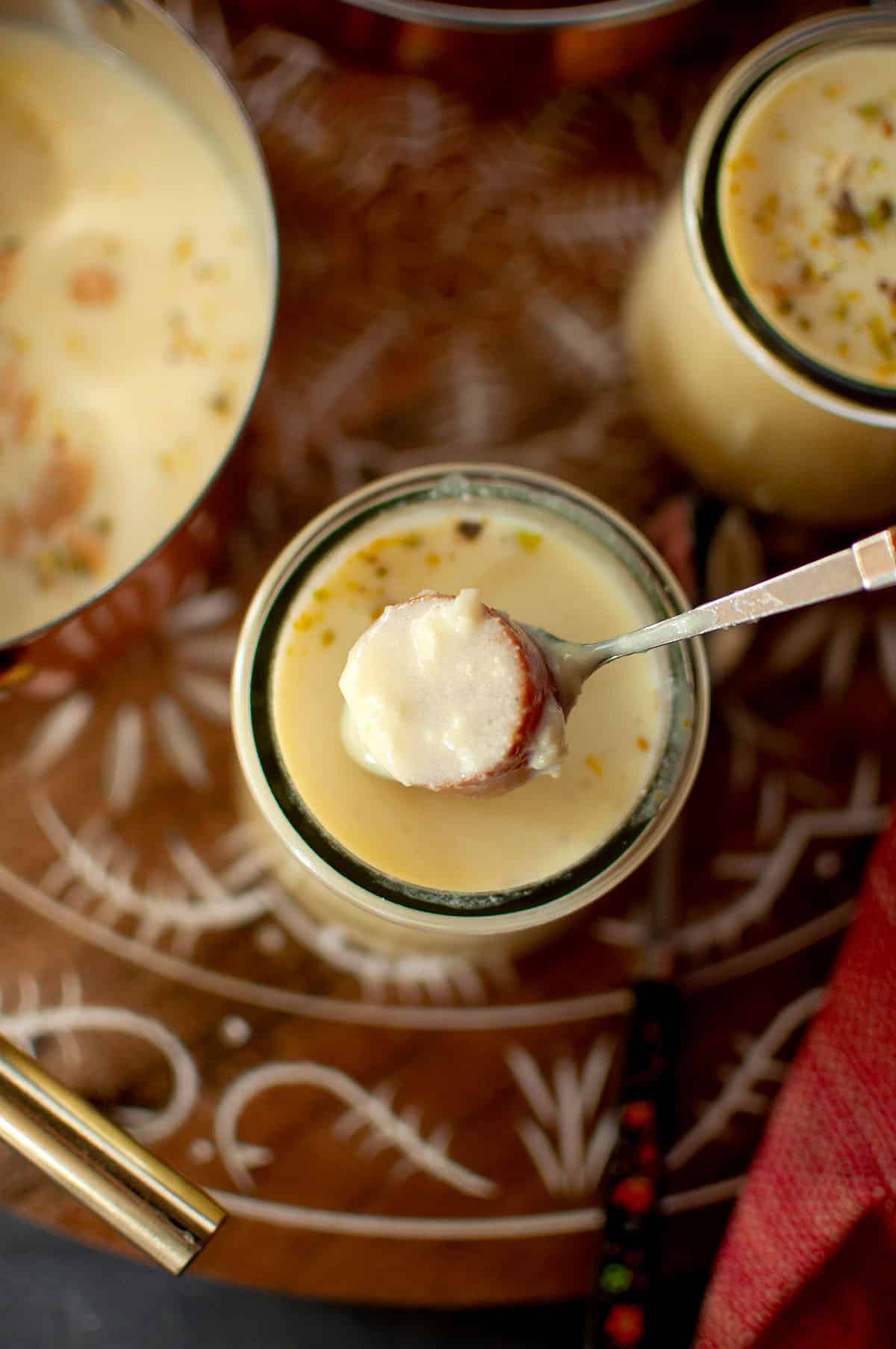 We are back to our regular routine of posting 3 times a week for blogging marathon. My theme for the first week of May is 'Combo Sweets'. Valli wants us to make desserts that are generally served together for double deliciousness. So first day I have Gulab Jamun with Rabri.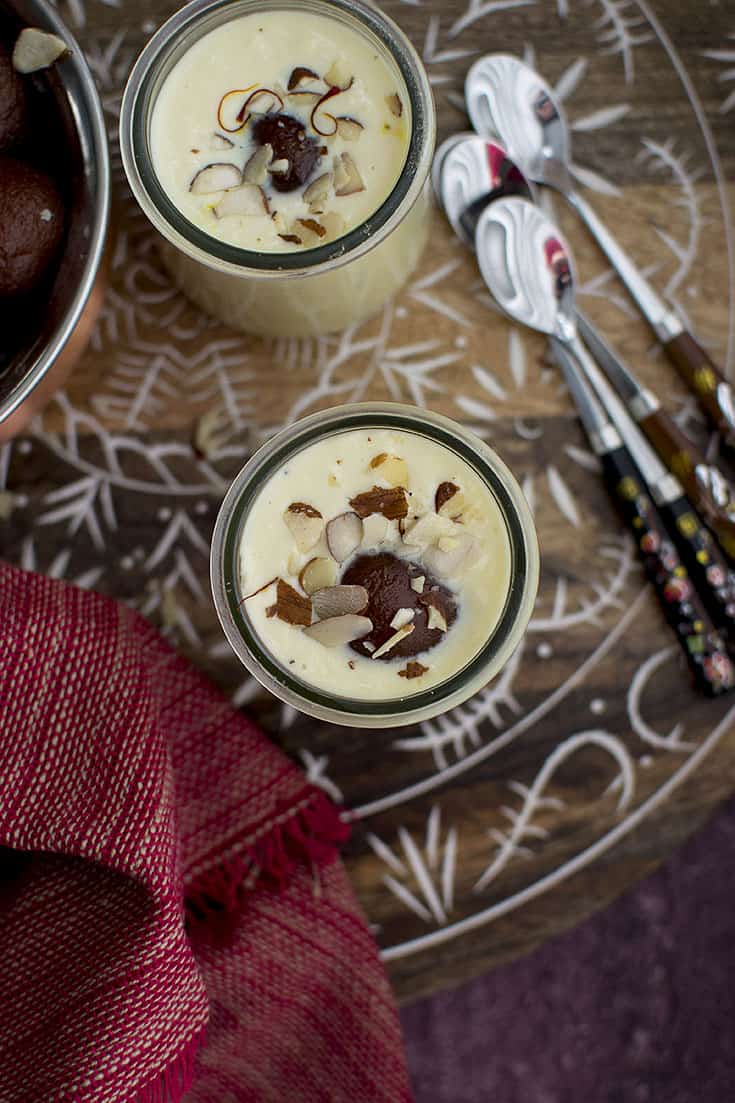 Indian Desserts:
It's been a while I made any Indian dessert at home because they are not so waist friendly. But this theme gave me a good excuse to make this rich and decadent dessert.
Rabri | Rabdi:
Rabdi or Rabri is a milk dessert that is quite time consuming to make. But it is not difficult and there is little of no chance of messing it up. Unless you fall asleep making Rabri and end up burning it, there's no way to go wrong.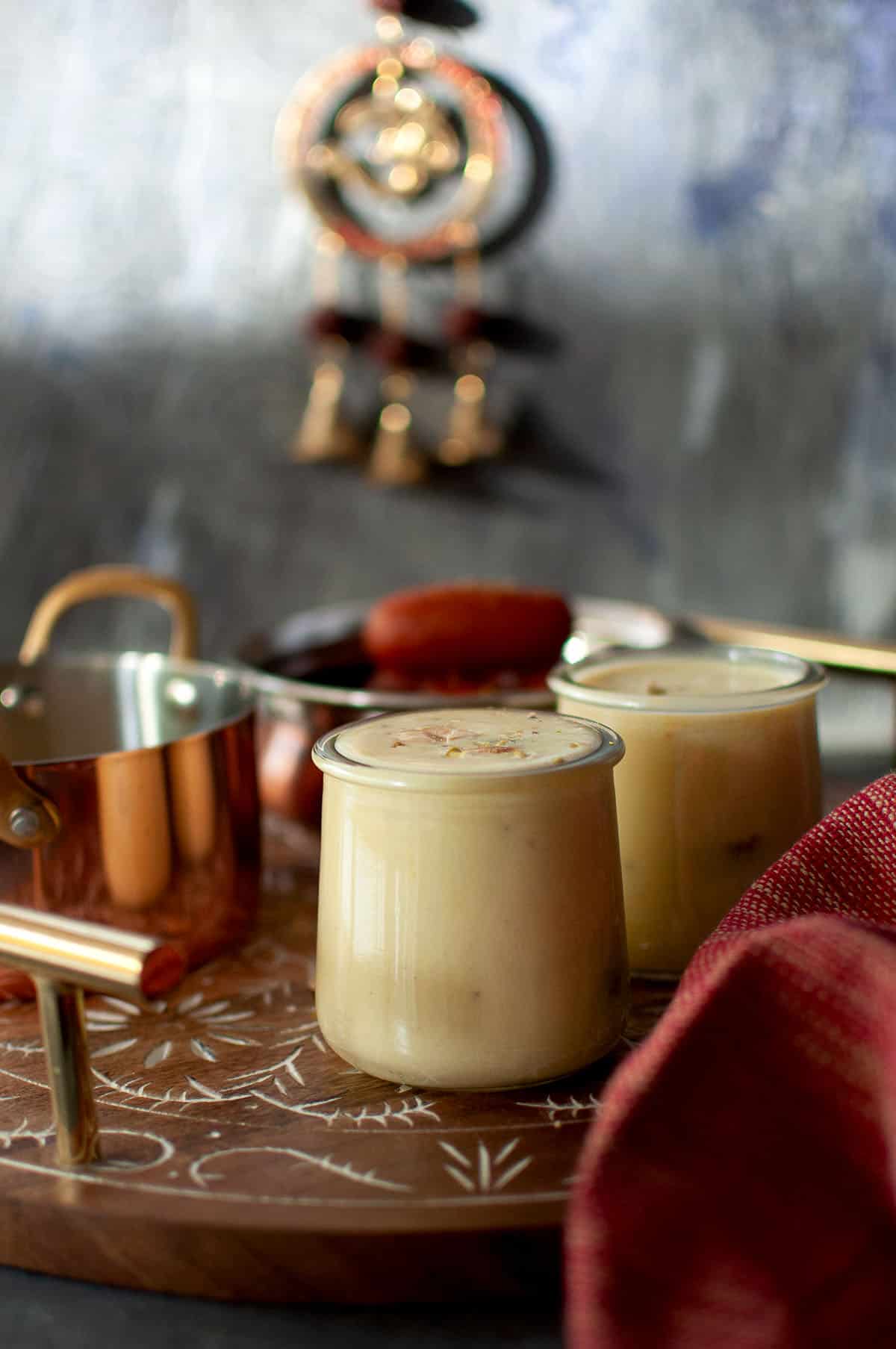 How to make Rabri: 
The key is in simmering the milk at a steady rate and scraping the cream off the sides into the milk every so often. Milk we get here in the US doesn't form too much cream, so I got away scraping the sides every 4~5 minutes or so.
I started with 4 cups (a little less than a liter) of milk and ended up with about 1.5 cups of Rabri in the end. You basically have to cook down and thicken to about ⅓rd of the initial volume.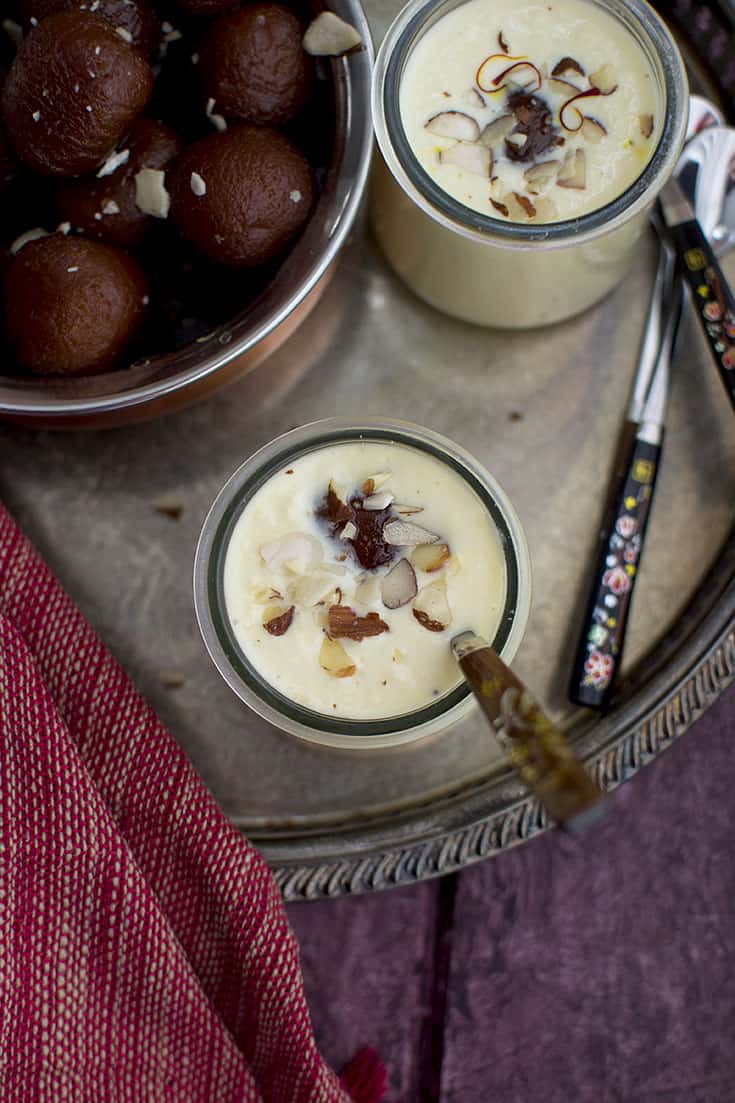 Rabri with Gulab Jamun:
This homemade Rabri is great to serve just as is or with gulab jamun (like I did), Malpua or rasgulla. Sky is the limit to your imagination on how you can serve this creamy, rich and decadent Rabri. I served with store bought gulab jamun, but if you have the time, go ahead and make them yourself.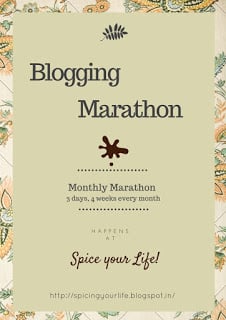 Lets check out what my fellow marathoners have cooked today for BM# 88.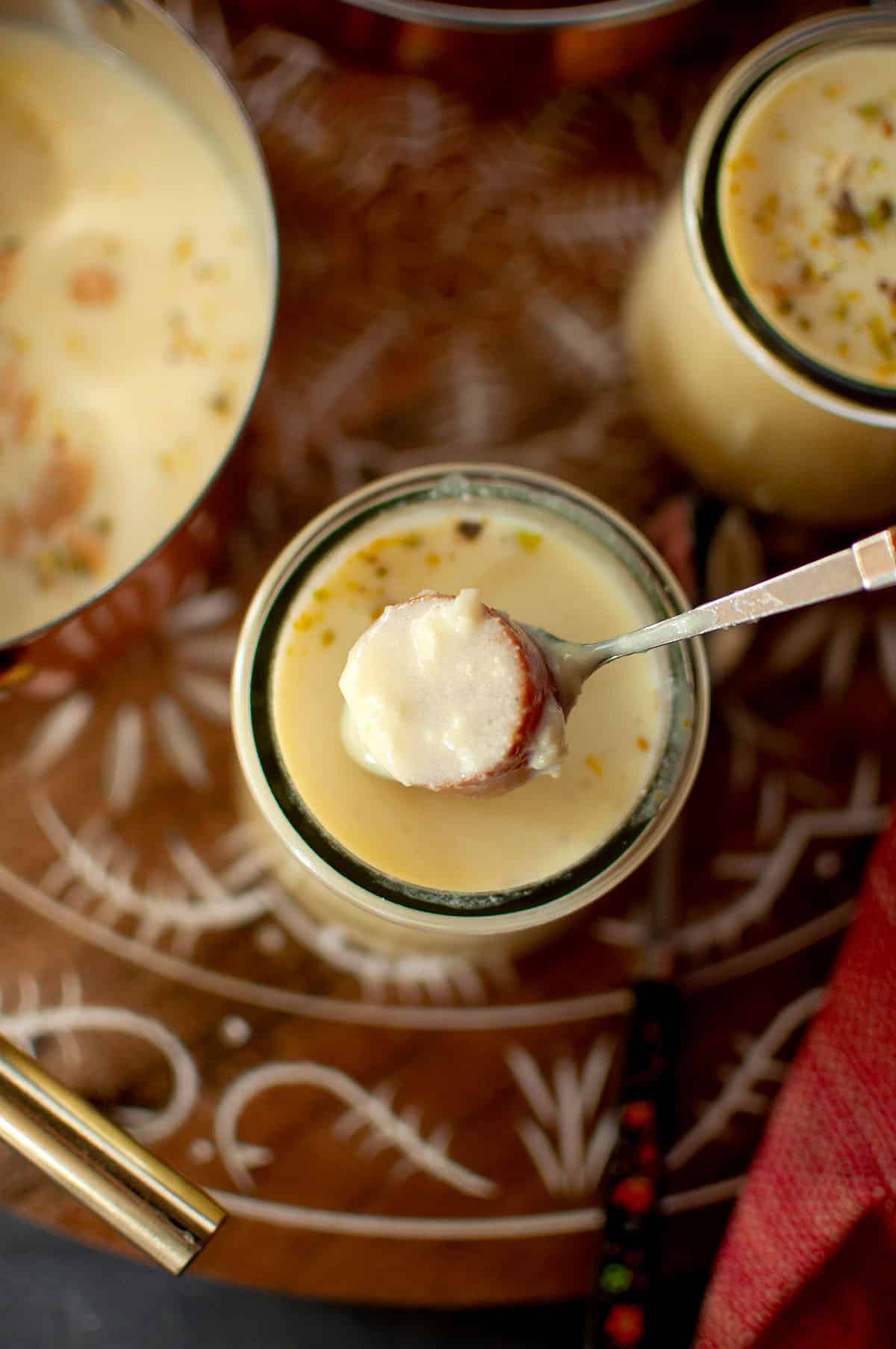 Gulab Jamun with Rabri
Creamy, rich and decadent Rabri served with gulab jamun. This dessert is a crowd pleaser and will be a hit at any Indian themed party.
Print
Pin
Rate
Ingredients
4

cups

Whole Milk

3~4

tbsp

Sugar (Adjust as per taste preference)

Pinch

Saffron, crushed

Pinch

Ground Cardamom

As needed

Gulab Jamun, to serve
Instructions
In a heavy bottom pan, bring the milk to a boil, stirring occasionally. Lower the heat to medium-low and simmer until the milk is about ⅓ of it's original volume. Scrape the sides of the pan, every 3~4 minutes and push the thickened cream into the milk. Don't wander too far from the milk.

Once the milk thickens, add sugar, saffron and cardamom. Simmer for about 7~8 minutes or until thickened. Turn off the heat and let cool. Serve at room temperature or chilled.

Rabri can be served as is or with gulab jamun or malpua or rasgulla.
Notes
Make sure to scrape the bottom and sides of the pan frequently while boiling the milk. This will ensure that milk doesn't burn or scorch.
Leftover Rabri can be stored in an airtight container for up to 3 days.