Naturally colored Spinach Sandwich rolls are soft with great crumb and are perfect for any kind of sandwich.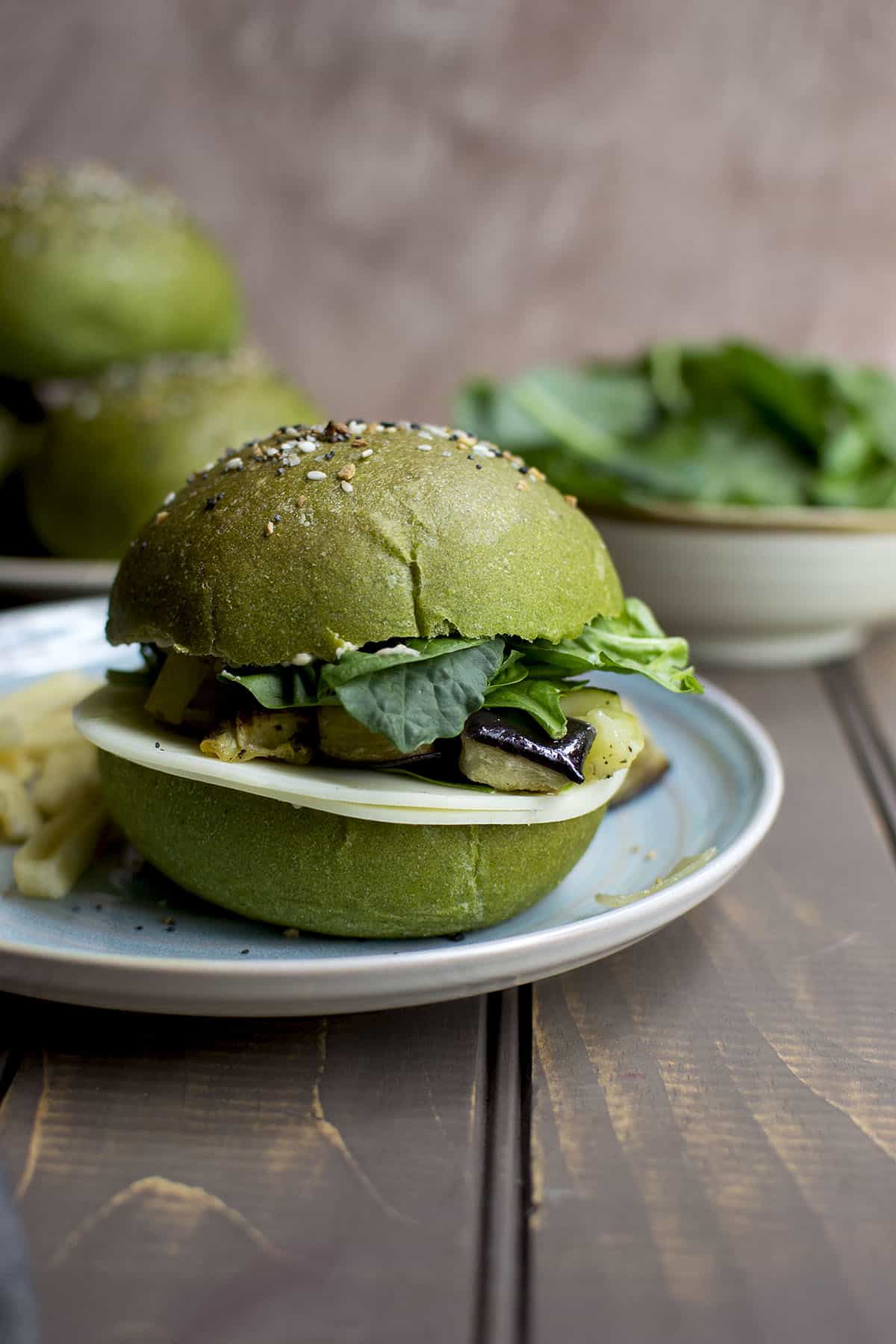 We are baking with natural colors this month for 'Bread Bakers' event. Our lovely host Chef Mireille wanted us to color our breads naturally with either fruit or vegetable puree. Along with adding pretty color, the veggie & fruit puree also add extra vitamins and antioxidants to the bread.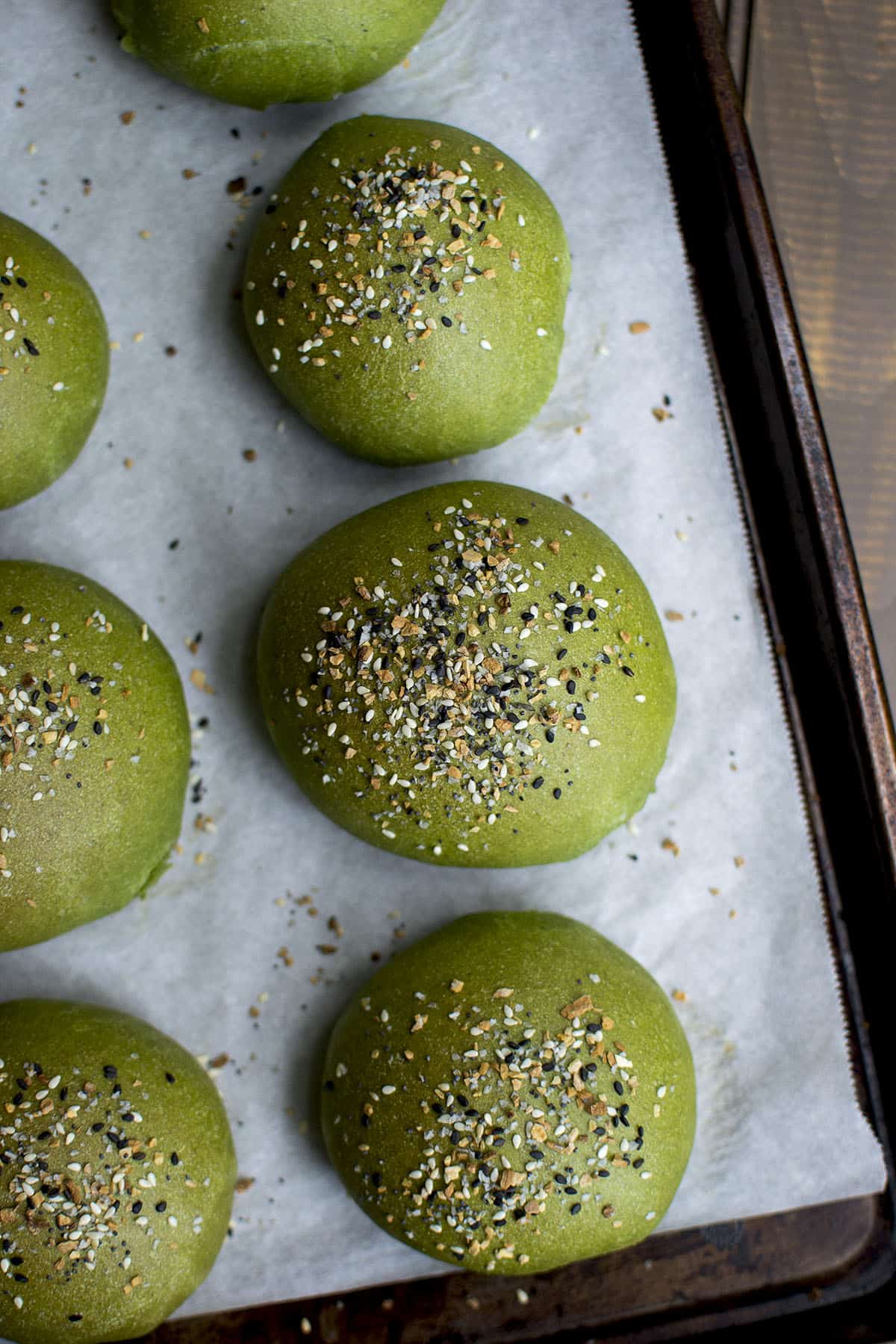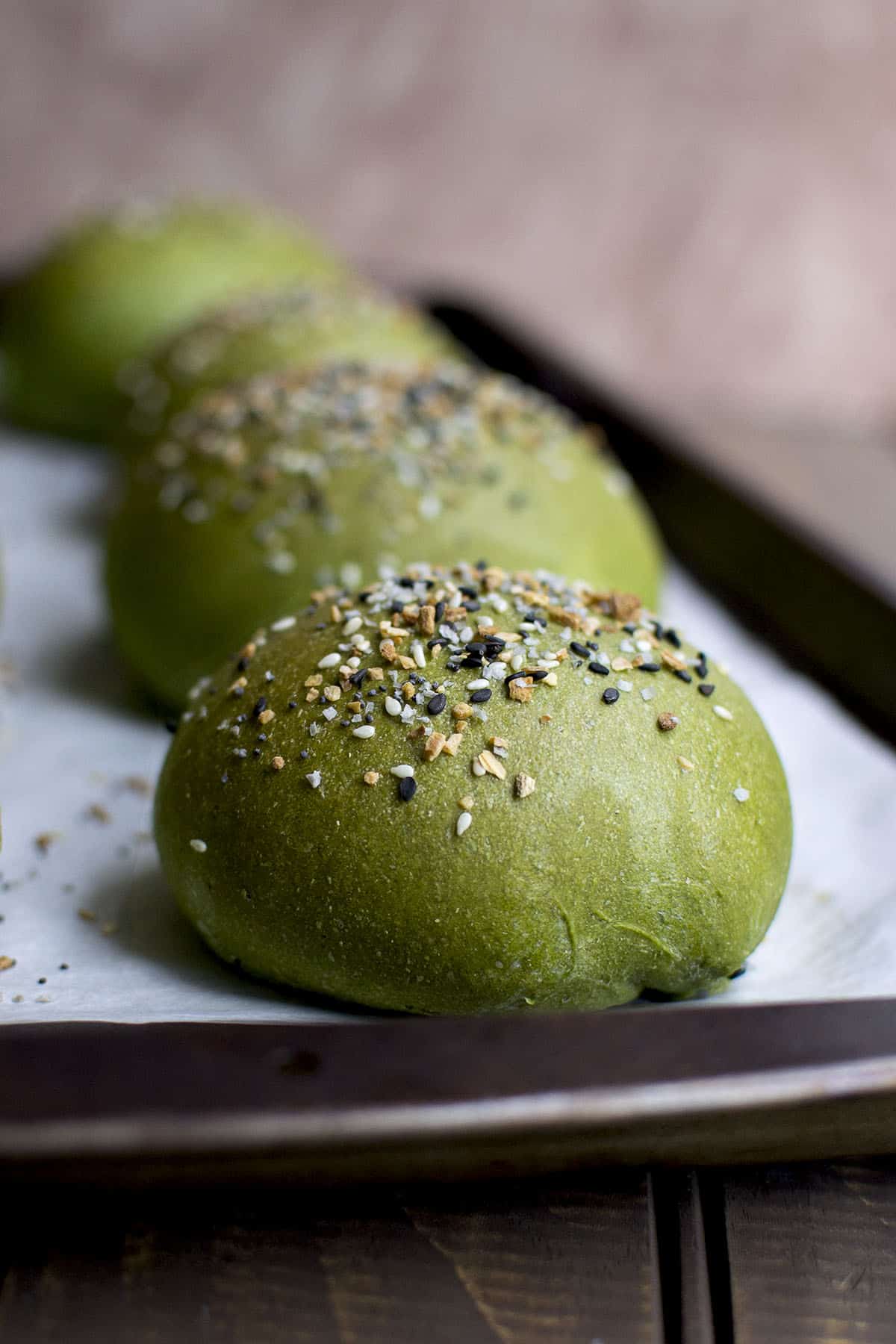 I initially wasn't sure what bread I wanted to make – I was thinking about breads with sweet potato (like this yeast bread or this flatbread) or beets. But then I had some leftover spinach puree that I thought could be used to make bread. I wasn't sure how bright and green my spinach sandwich rolls will end up to be after baked.
I was pleasantly surprised to see how pretty the rolls looked as they came out of the oven. But the best part was when I slit them in half – they were soft, green and very inviting. I used the rolls to make sandwich with hummus, baby greens, cheese slices – one of the simplest and tastiest sandwich I've ever made.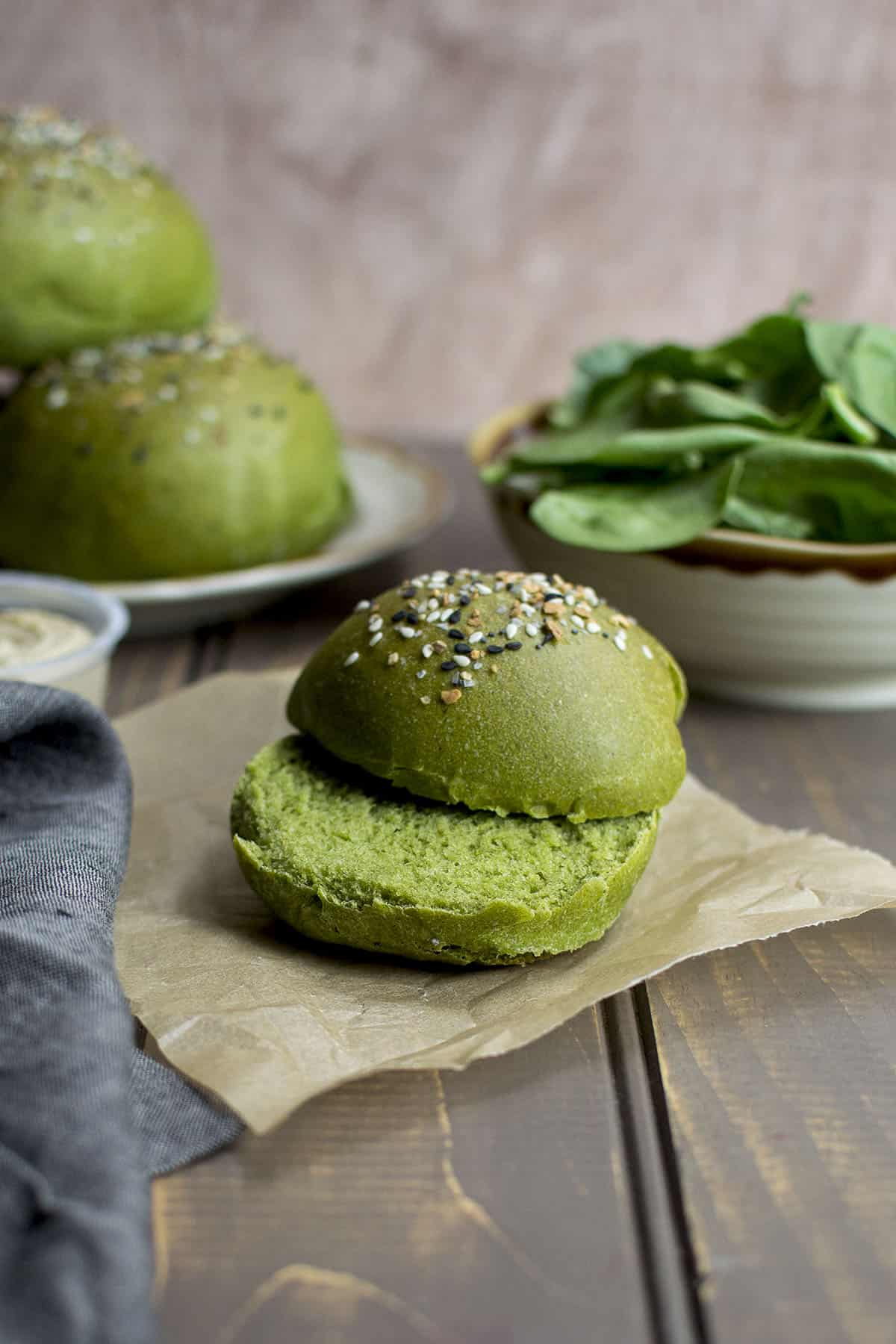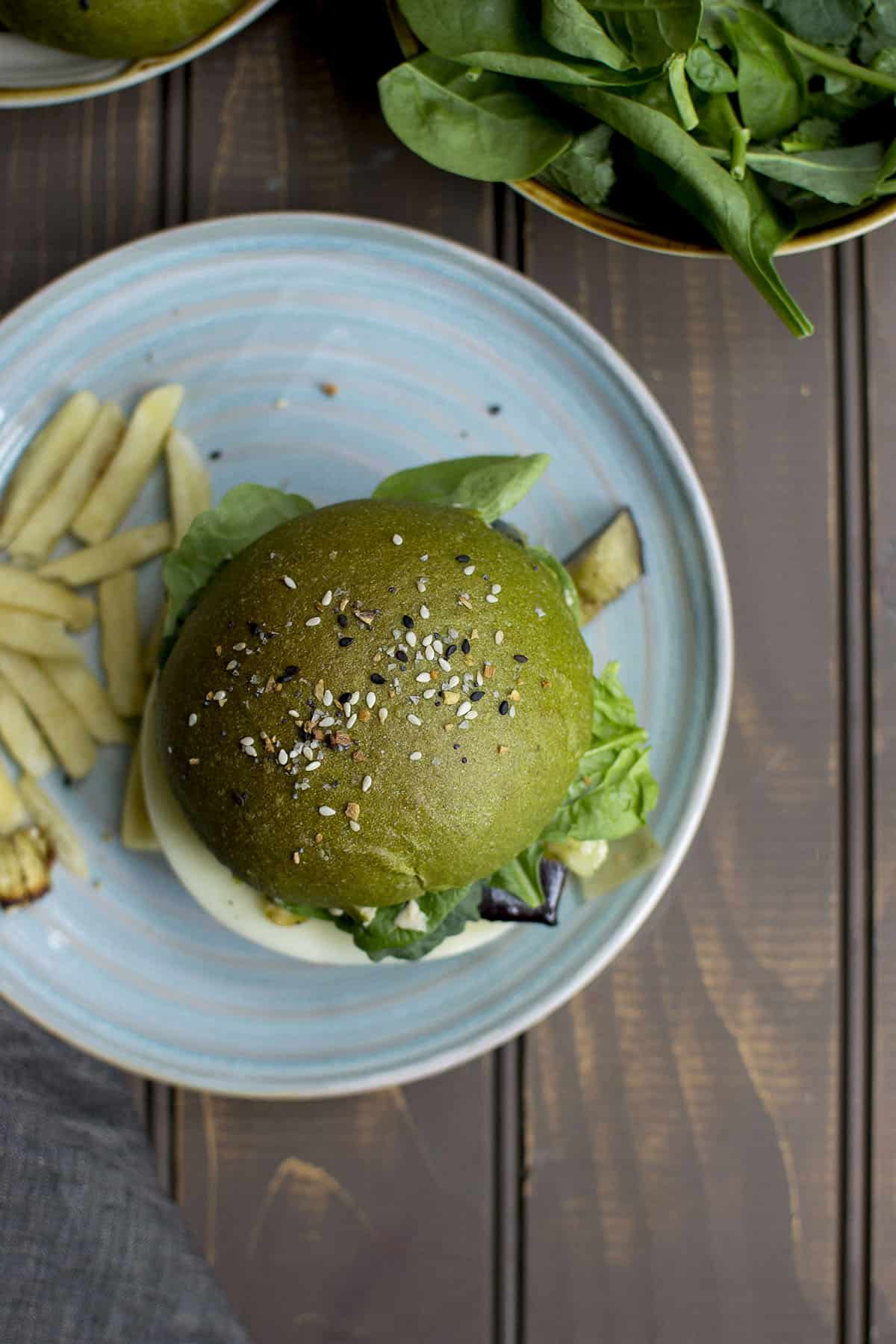 Naturally Colorful Breads List by #BreadBakers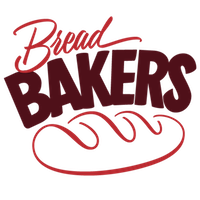 #BreadBakers is a group of bread loving bakers who get together once a month to bake bread with a common ingredient or theme. You can see all our of lovely bread by following our Pinterest board right here. Links are also updated after each event on the #BreadBakers home page.
We take turns hosting each month and choosing the theme/ingredient. If you are a food blogger and would like to join us, just send Stacy an email with your blog URL to [email protected].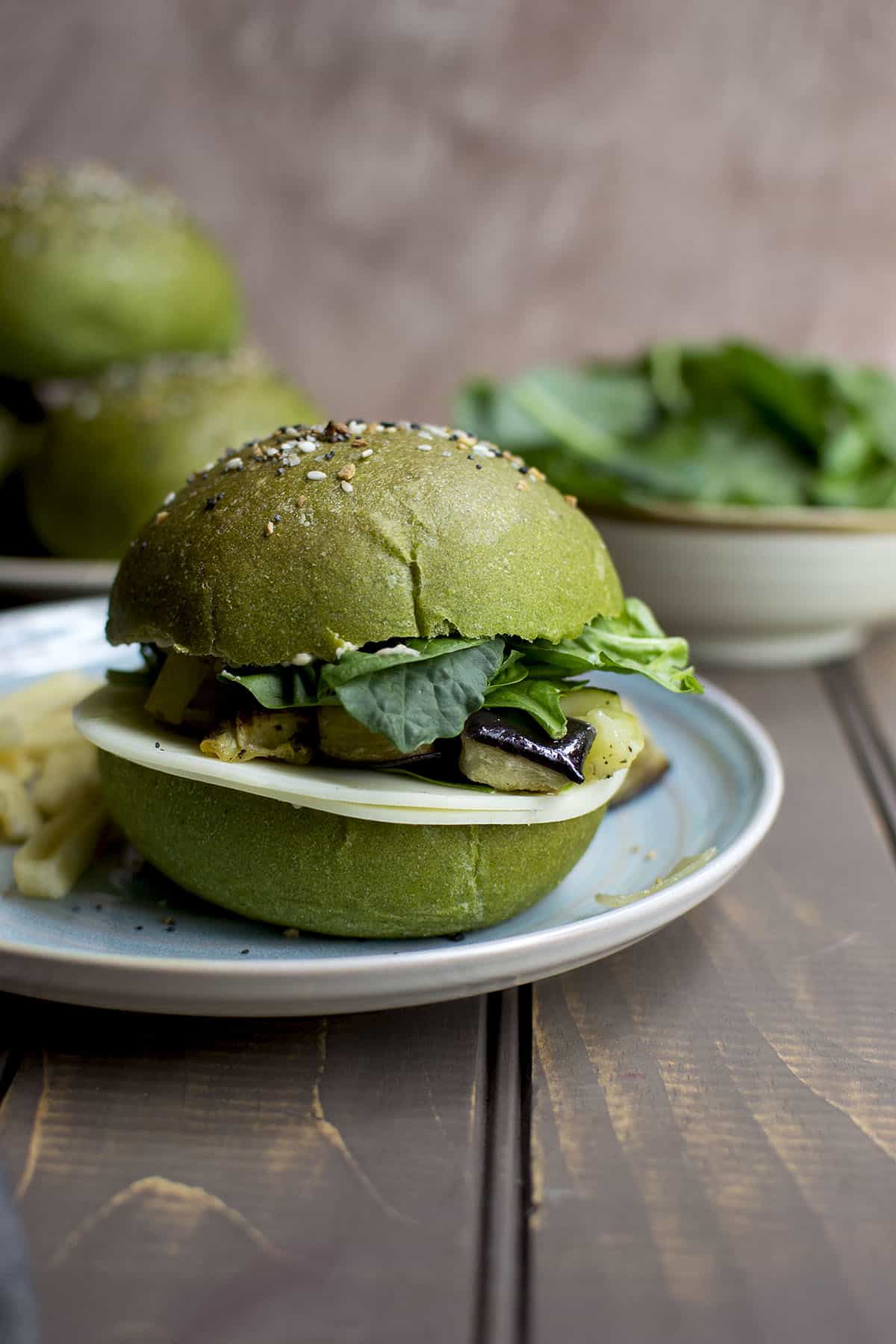 Spinach Sandwich Rolls
Naturally colored Spinach Sandwich rolls are soft with great crumb and are perfect for any kind of sandwich.
Print
Pin
Rate
Ingredients
For the Dough:
1

cup

Spinach Puree

1

Green Chili (optional)

½

cup

water

2

tsp

Instant Yeast

2

tbsp

vegetable oil

1

tsp

salt

1

tbsp

Egg replacer whisked in 3tbsp water (or 1 large egg)

½

cup

Nonfat Dry Milk

1

cup

Wholewheat flour

2¼~2½

cup

all purpose flour
For the Topping:
1

tbsp

Unsweetened Almond Milk

2

tbsp

Everything Bagel Seed topping (sesame, poppy seeds etc)
Instructions
To make spinach puree, steam or boil 4cups of fresh baby or regular spinach until wilted, but still bright green. I added a green chili to make it a little spicy. Skip it, if you prefer milder buns. Once cooled, blend the wilted spinach into a smooth paste.

Combine all the ingredients in a large bowl or the bowl of a stand mixer. Mix and knead until a smooth, pliable dough forms.

Transfer to a lightly greased bowl, cover and set aside to rise until the dough is almost doubled in volume, about 45 minutes to 1 hour.

Gently deflate the dough and divide it into 12 smallish equal sized pieces for smaller rolls or 6~8 larger rolls. Place them on a parchment lined baking sheet, cover and let rise for 30 minutes or until almost doubled.

Brush the rolls with almond milk and sprinkle with the everything bagel topping, if using.

Preheat the oven to 375°F.

Bake for 17~20 minutes or until the tops are golden and feel firm with pressed lightly.

Remove the rolls from the oven and cool them on a wire rack. Store, well wrapped, for up to 4 days at room temperature, or freeze for up to 1 month.