Soft, Fluffy and delicious yogurt flatbread are perfect to serve with dips or curries.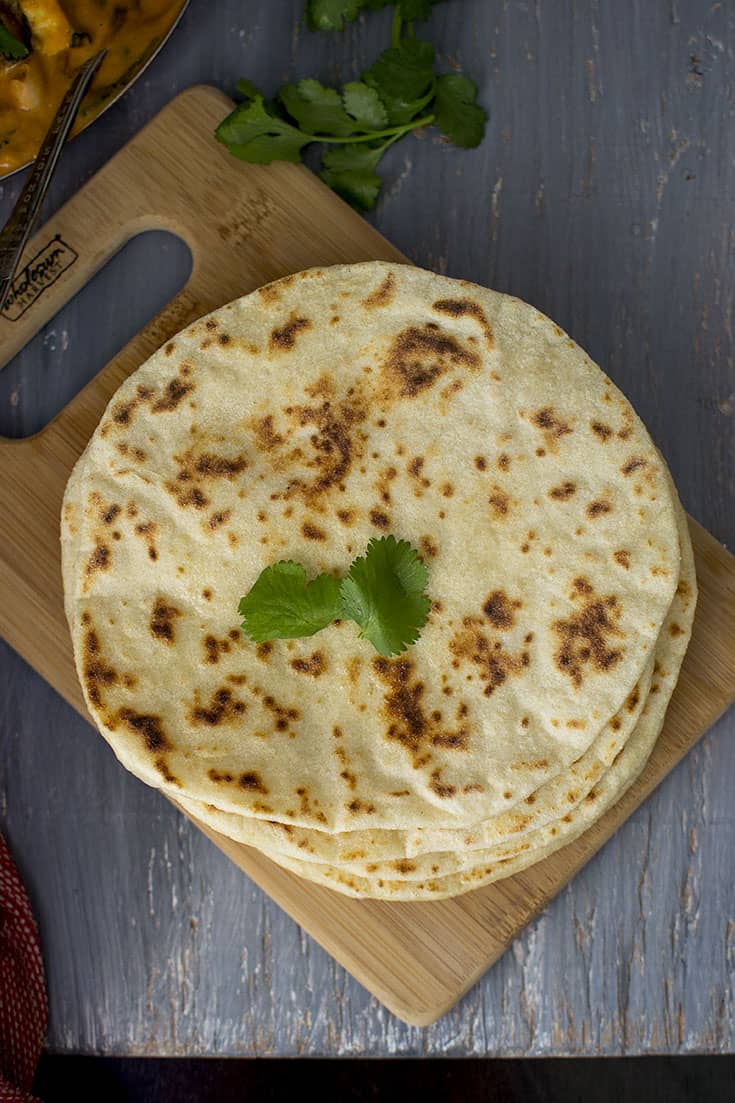 We are starting the final week of this month's marathon and my theme for this week is 'BM-Master Chef'. Valli wanted us to cool a recipe from the very popular Master Chef series. I can tell you that if I had done the same amount of research that went into this theme, I would have gotten a PhD. Coming up with just 3 dishes was quite a challenge. So I made soft and fluffy yogurt flatbread for the first day.
Hope the new year has been good for all of you. It has been quite a busy month so far with work. I was away for a whole week at a trade show. The best part of it was watching food demos by Food Network stars, Kelsey Nixon, Nancy Fuller and Paula Deen. If you follow me on Instagram, you probably already saw the pics I shared. Got to try some yummy food they made too.
Coming back to this week's theme, MasterChef is a very popular competitive cooking show around the world. There are quite a few versions of it in different countries. I didn't know that it was originally started in Britain, but the Australian version became extremely popular everywhere. Personally I've never watched it, even though I've heard a lot about it.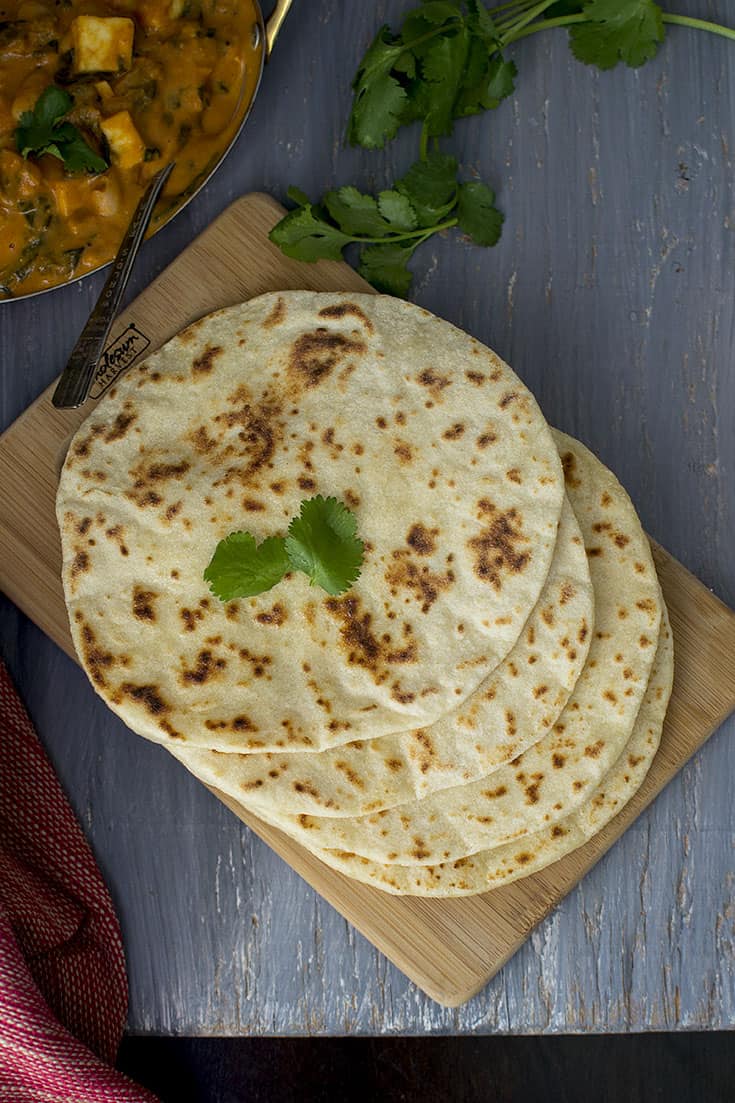 So when I saw the theme for this month, I wanted to try some of the recipes from the show. It was an arduous task to pick just 3 recipes from 10 seasons. So after looking through the list at least 20 times, I chose about 8 recipes to try.
These yogurt flatbread sounded quick and easy to try. Yogurt and the baking powder in the self raising flour makes these flatbread, soft, fluffy and delicious. I served them with vegetable curry (another recipe from MasterChef coming up tomorrow) and they were great.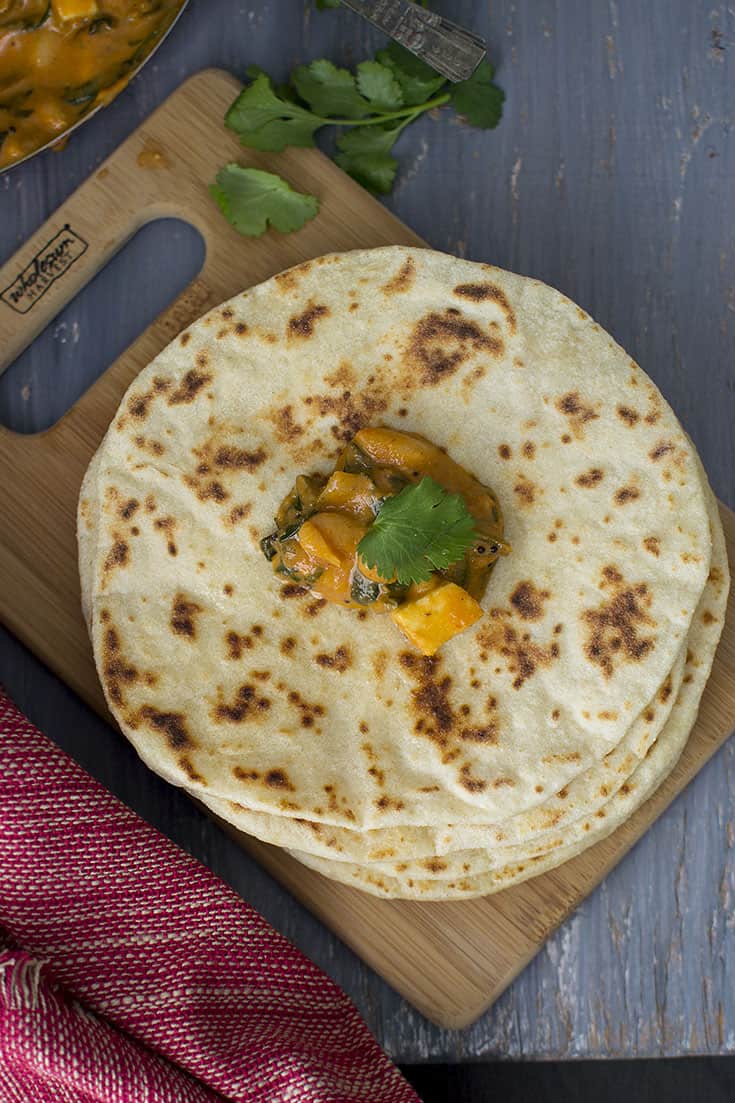 They will taste yummy with any dip like hummus, guacamole or Muhammara. These are just suggestions, feel free to use any of your favorite dip and Enjoy!!
Lets check out what my fellow marathoners have cooked today for BM# 96.
Yogurt Flatbread
Soft, Fluffy and delicious yogurt flatbread are perfect to serve with dips or curries. These flatbreads are easy to make and oh-so delicious.
Print
Pin
Rate
Ingredients
1½

cups

All purpose flour

2

tsp

Baking Powder

½

tsp

Salt

3

tbsp

Semolina flour (fine sooji)

1

cup

Greek Yogurt

As needed

Oil, for cooking
Instructions
Combine flour, baking powder, salt, semolina flour and whisk to combine. Stir in the Greek yogurt and mix to form a soft, pliable dough. Add some water, if the dough seems too thick. Cover and set aside for 30 minutes.

Divide the dough into 8 equal pieces. Roll each piece into a round or oblong shape.

Heat a griddle on medium high heat and cook the flatbreads until golden brown spots form, about 2 minutes each side. Brush with oil while cooking.

Keep warm until ready to serve. Enjoy with your favorite dip or curry.