Sunnundalu is a traditional sweet dish made in Andhra — it is both nutritious and delicious.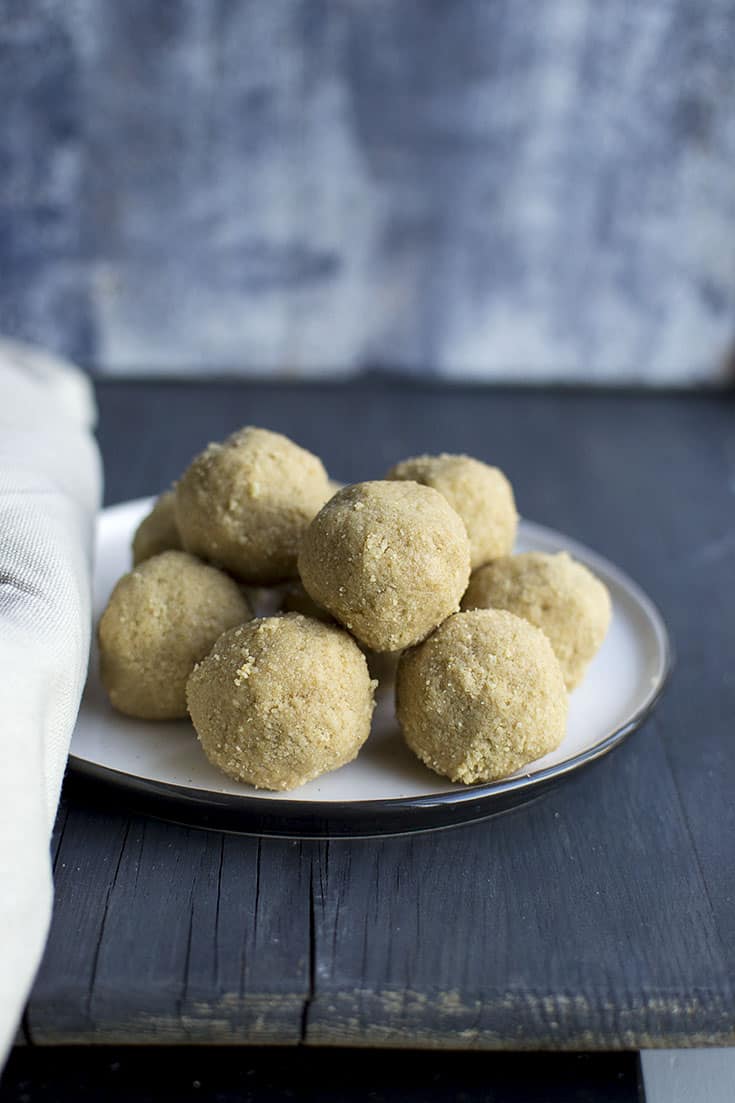 We are starting the last week of this month's blogging marathon and my theme for this week is 'all that is round – a ladoo??' The first thing that came to my mind when I thought of ladoo is Sunnundalu – one of my absolute favorite Andhra sweet. These ladoo are very easy to make and they taste absolutely delicious.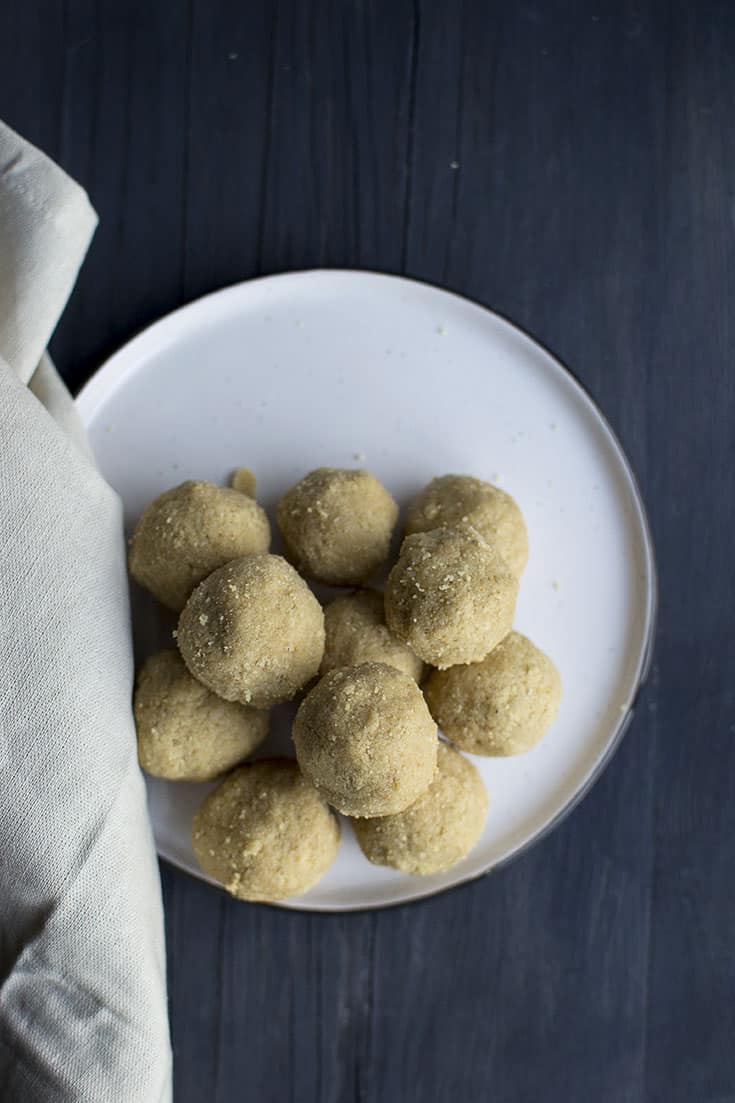 I stay away from making Indian desserts like boondhi ladoo or thokkudu ladoo because they involve sugar syrup. I lack the patience to wait to get 1-string, 2-string or whatever string the recipe calls for. This usually ends up in either hard hockey puck ladoo or something with porridge consistency. My mom who is a pro in making these delectable dishes and I wish I get time to learn from her before I'm too old 🙂
These Sunnundalu have nothing to do with sugar syrup — you might have guessed that part already. These are probably the easiest of all ladoo. All the attention needs to be paid in roasting urad dal until lightly golden and very fragrant. Once that is out of the way, rest of the recipe is easy peasy.
Traditionally dry fruit are not added to these ladoo, but I guess this is the modern twist to a classic dish. I watched this recipe on a Telugu cooking show. Almonds and cashews add creaminess when ground and help in making ladoo without adding too much ghee.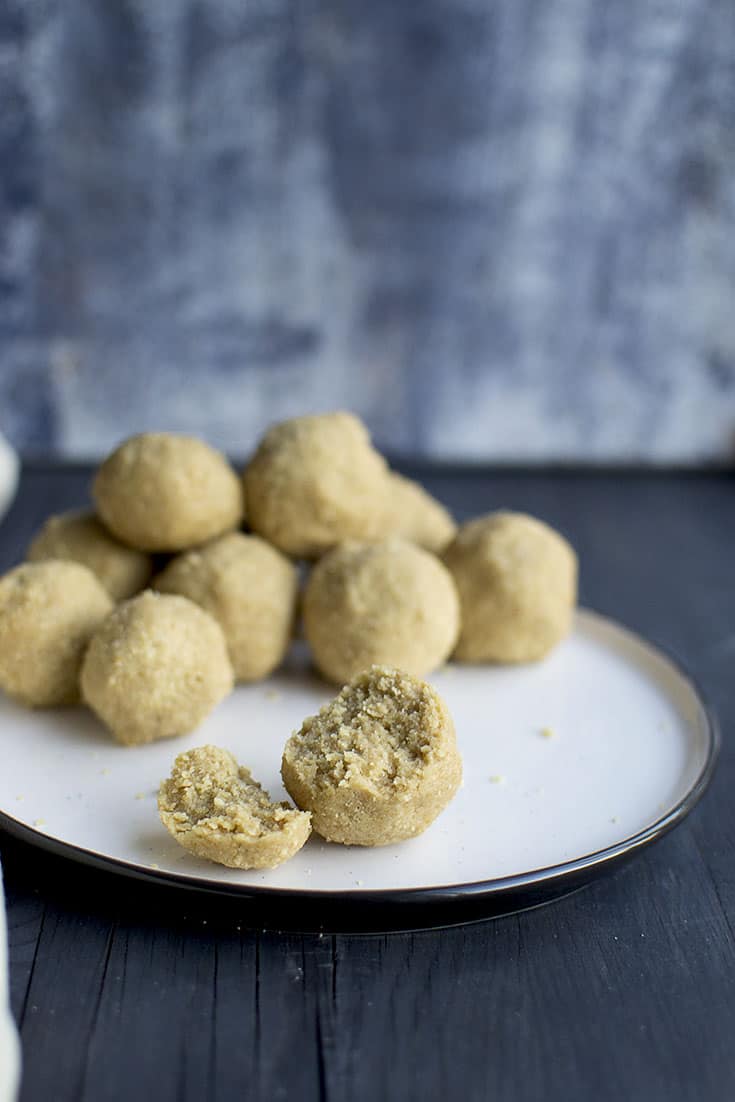 These urad dal ladoo are excellent source of protein and making them with jaggery adds iron to the dish too. All in all, these are healthy and yummy treat that you won't feel guilty in eating.
Here are a couple of my favorite, easy to make ladoo recipes:
Coconut Malai Ladoo
Oats Rava Ladoo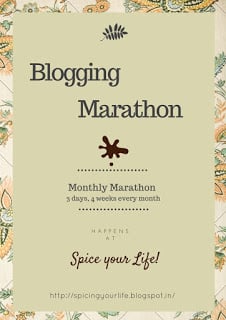 Lets check out what my fellow marathoners have cooked today for BM# 86.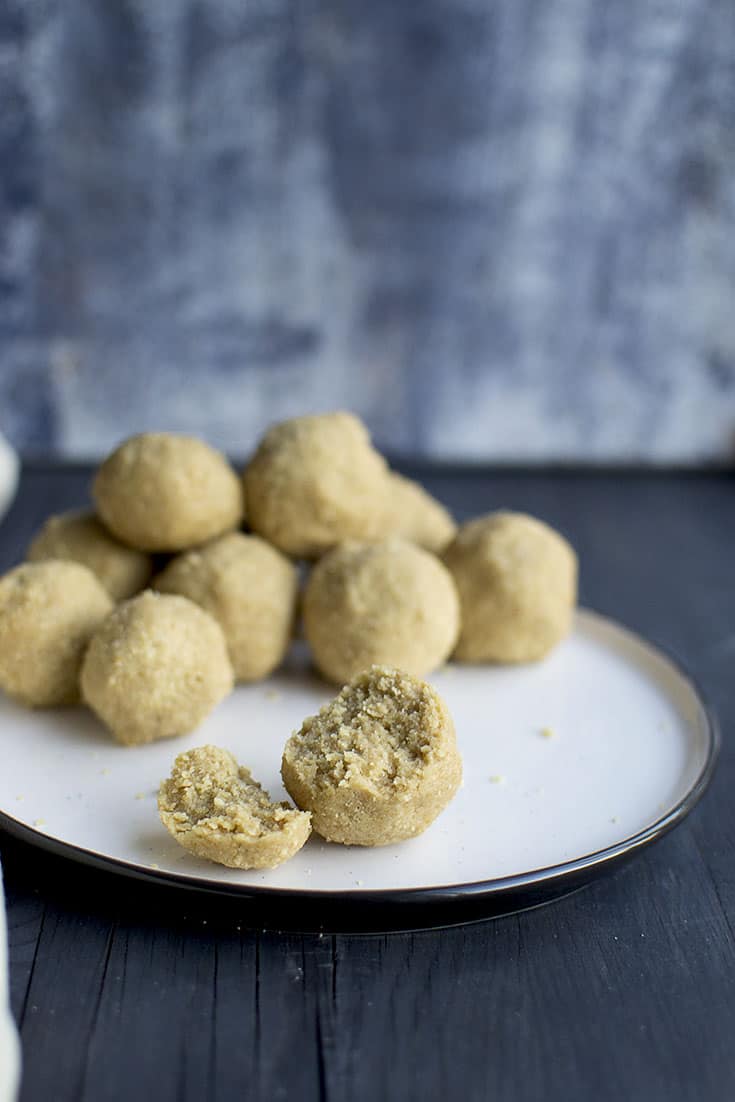 Dry Fruit Urad dal Laddoo (Sunnundalu)
Sunnundalu is a traditional sweet dish made in Andhra -- it is both nutritious and delicious. This recipe is made with urad dal and dry fruit.
Print
Pin
Rate
Ingredients
½

cup

Whole Urad dal (Minapappu)

¼

cup

Almonds

¼

cup

Cashews

¼

cup

Grated Jaggery, add more if you like sweeter laddoo

½

tsp

Ground Cardamom

¼

cup

Ghee, melted
Instructions
Dry roast urad dal in a heavy bottom pan on low heat until fragrant and lightly browned. Remove onto a wide plate to cool.

In the same pan, dry roast almonds and cashews until lightly browned. Remove from heat and let cool.

Once dal and nuts are cool, grind into a fine powder. Remove it into a mixing bowl.

Add grated jaggery, cardamom and 3tbsp ghee. Mix well to combine.

Make small bite size laddoo -- if the mixture seems too crumbly, then add more melted ghee as needed, so the mixture holds together.

Store the laddoo in an airtight container for up to 10 days.