16 easy and delicious vegetarian pantry staple recipes. These recipes use pantry staples like canned beans, veggies, rice, lentils to make wholesome meals.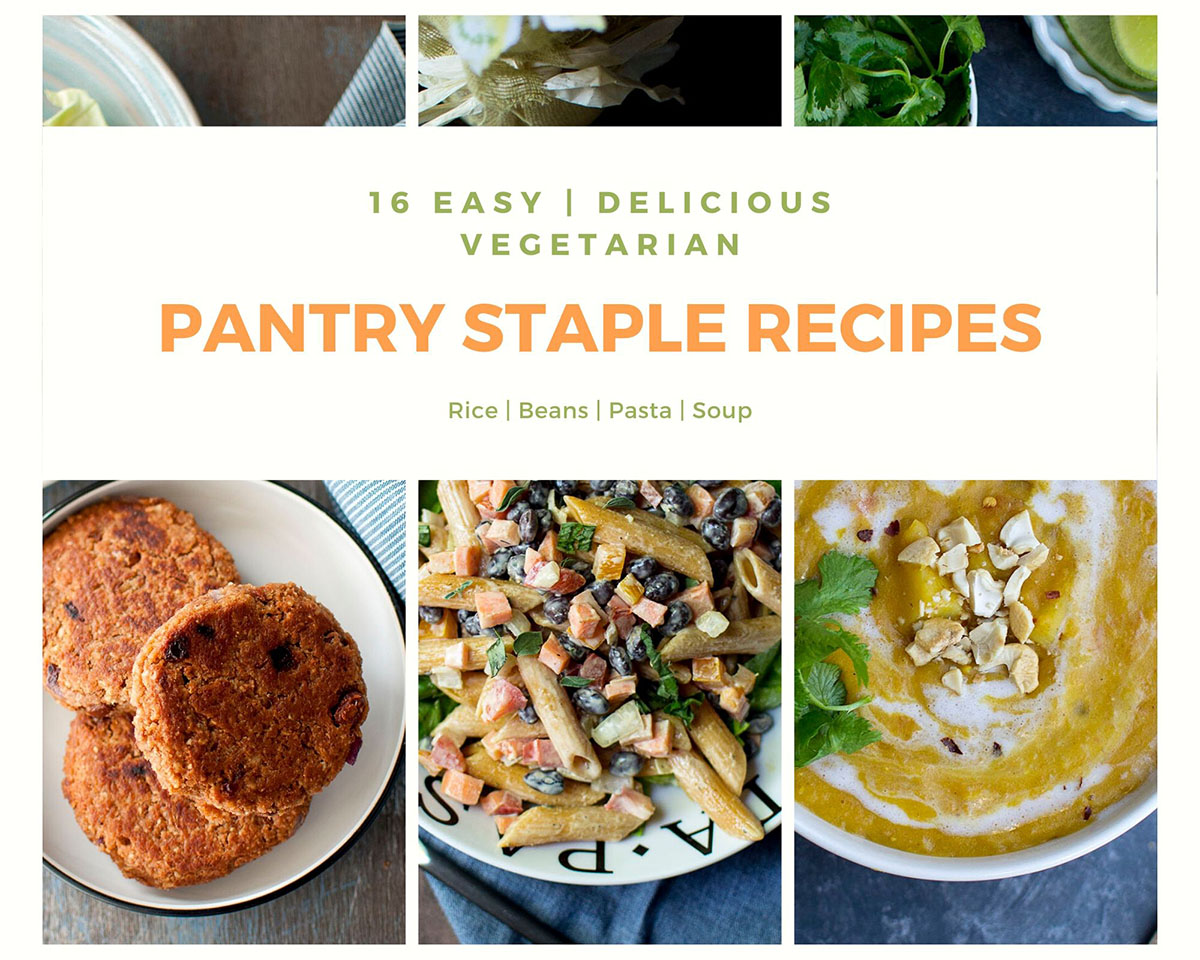 Simple & healthy recipes using pantry ingredients is always good to have in one's repertoire. When there is limited access to fresh ingredients, these come in very handy. Here's a handy list from Good Housekeeping on what staples to stock up.
This round up includes 16 easy to make vegetarian recipes with pantry staples like canned tomatoes, rice, lentils, beans etc. If there is any fresh ingredient in the recipe that you don't have on hand, then simply omit it or find a closest pantry substitute. All of these recipes are simple, easy to make and are versatile.
Rice Recipes:
Being an Indian, I have at least 3 different types of rice in the pantry and it is the first thing I reach to when I am out of fresh ingredients. So here are some of my favorite easy pantry dinners using rice:
Baby Corn Pepper Rice
Baby Corn Pepper Rice is a quick and easy to make Baby corn Pepper Rice. It is perfect to make for lunchboxes or as a quick weeknight meal.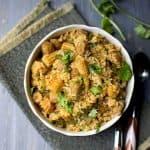 Vegetarian Black Beans & Rice
This vegetarian black beans & rice recipe is quick & easy to make and is great for a weeknight meal. Make in the Instant pot in 30 minutes, top it with your favorite toppings and enjoy!!
Check out this recipe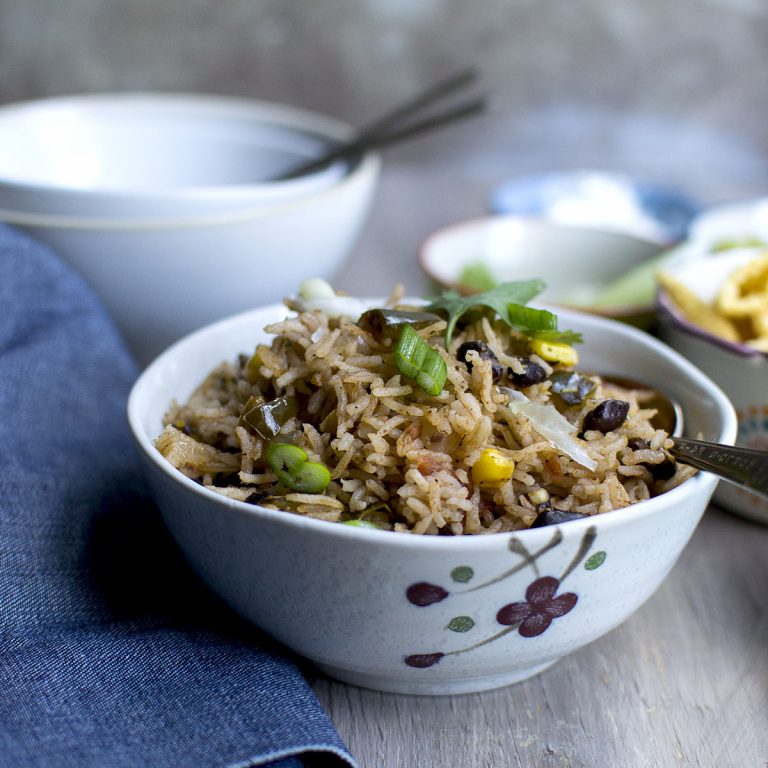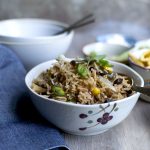 Italian style Fried Rice
Packed with veggies and cheese, this Italian style veggie fried rice is sure to be a hit with kids and adults alike.
Check out this recipe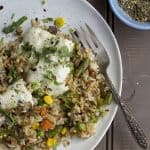 Schezwan Fried Rice | Indo-Chinese Recipe
Schezwan Fried Rice is a popular Indo-Chinese dish that is spicy and lipsmackingly delicious. Serve it with vegetable manchurian for a yummy meal.
Check out this recipe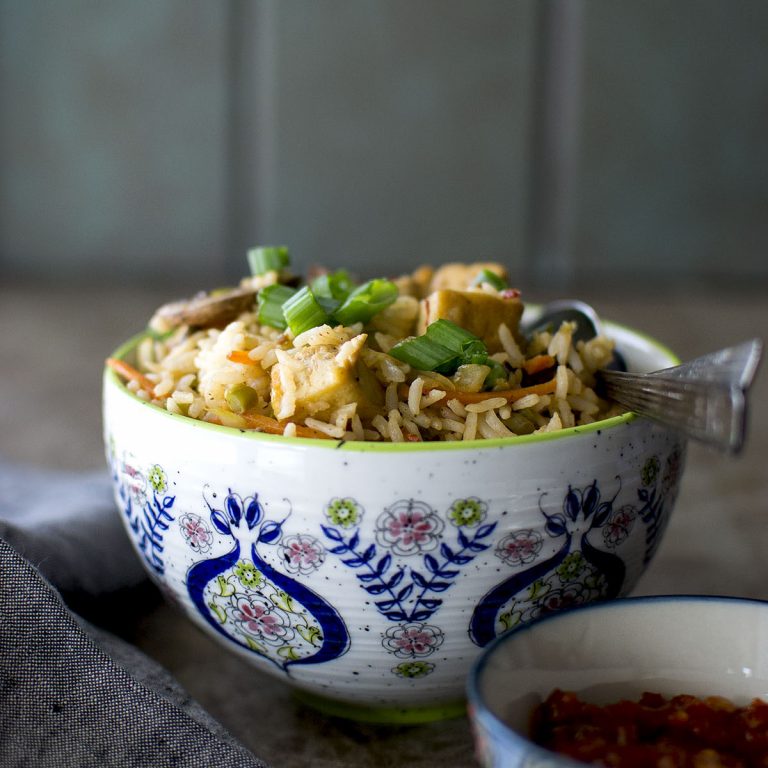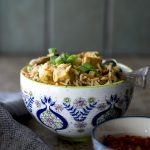 Bean Recipes:
I always keep my stock of dried and canned beans for quick weeknight meals. They are healthy, nutritious and delicious. Luckily the family enjoys them too, so here are a few easy pantry meals using beans that we like:
Refried Bean Burger
This quick and easy refried bean burger is made with canned refried beans making it convenient to make on a weeknight meal. These are moist, delicious and 100% vegan.
Check out this recipe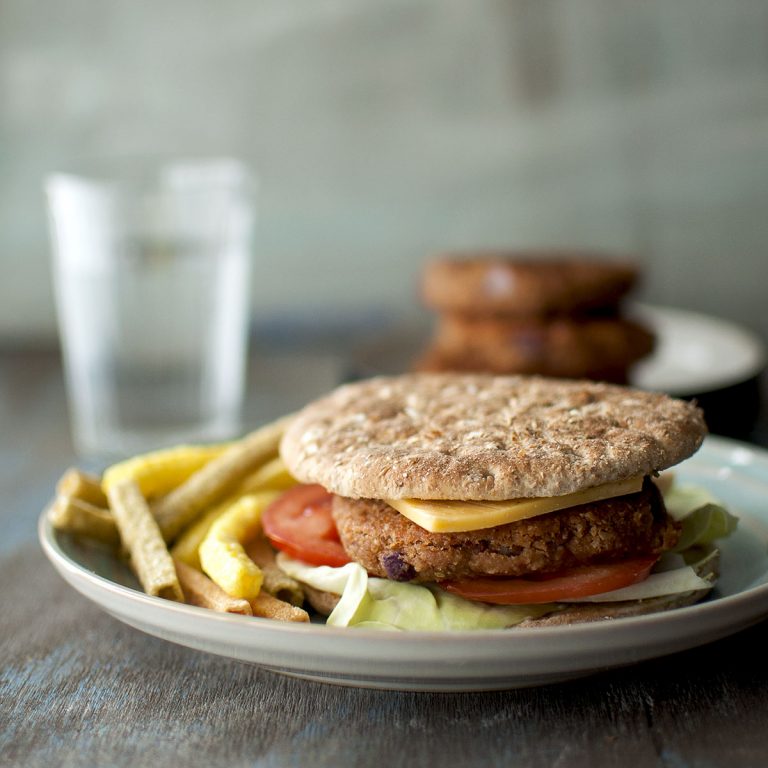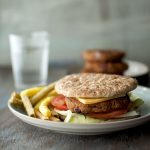 Pasta Salad with Black Beans
This creamy and delicious cold pasta salad with black beans is a great recipe to make for potlucks and picnics. Recipe uses everyday pantry ingredients.
Check out this recipe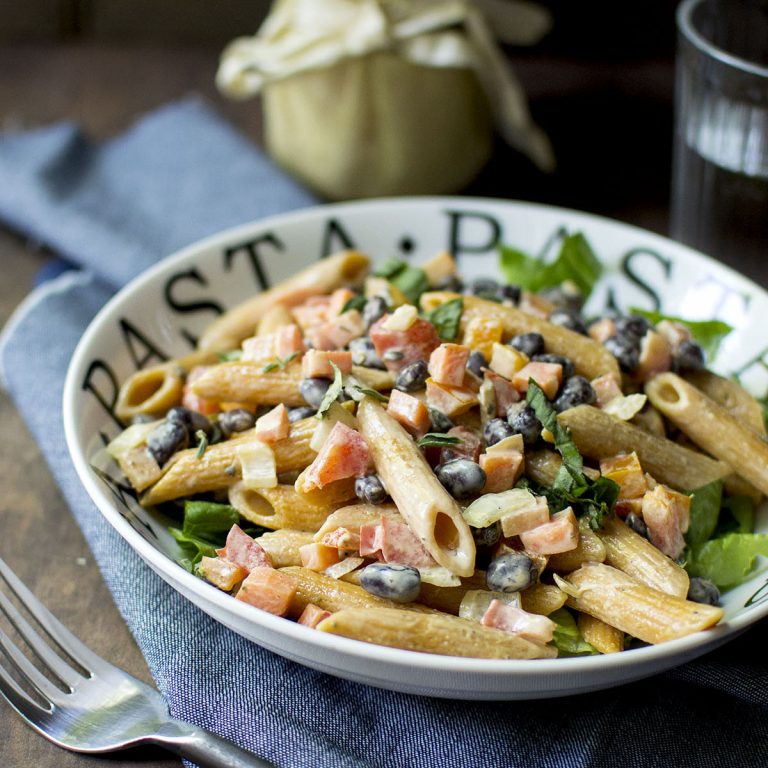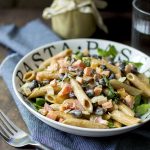 Vegetarian Rice & Beans Burrito with Queso Sauce
This cheesy rice & beans burrito is loaded with spinach-corn rice, spicy pinto beans, queso sauce and chopped avocado. This is a wholesome meal wrapped in a tortilla.
Check out this recipe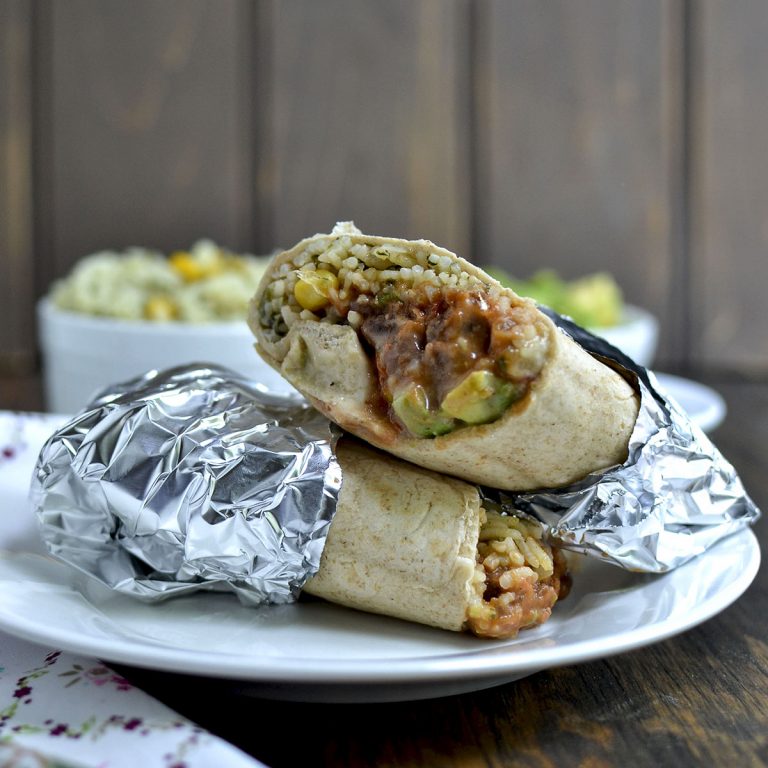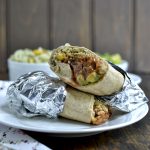 Sweet Potato & Black Bean Empanada
Sweet potato black bean empanada are an easy to make and delicious snack. This is vegetarian version of a popular Latin street food. Video included!!
Check out this recipe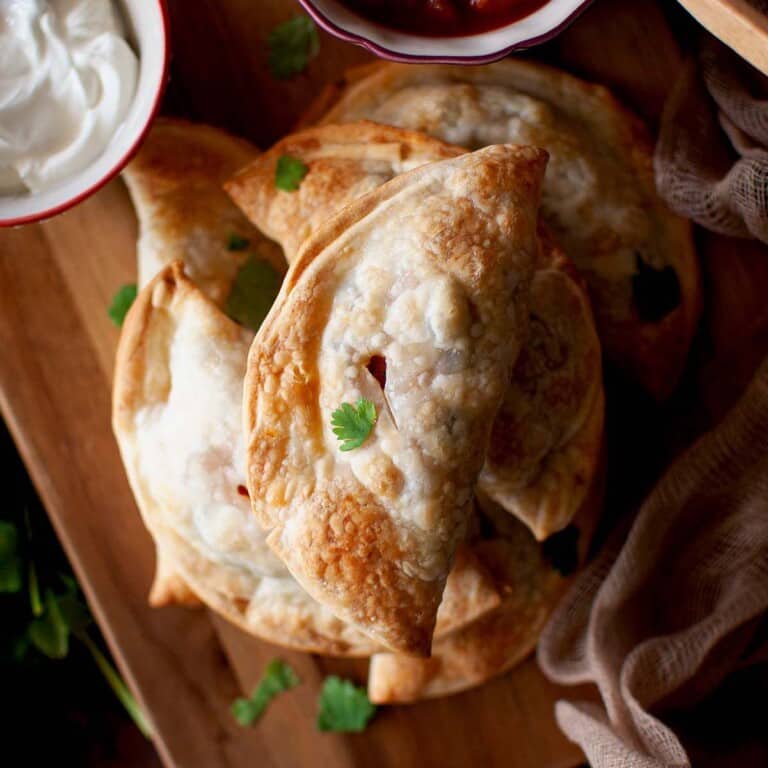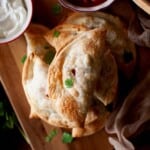 Black Bean Veggie Soup
Black bean and veggie soup is a hearty and comforting dish that is great to make on snowy day. It is a perfect dump anything as you go recipe.
Check out this recipe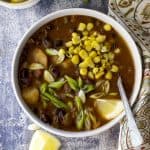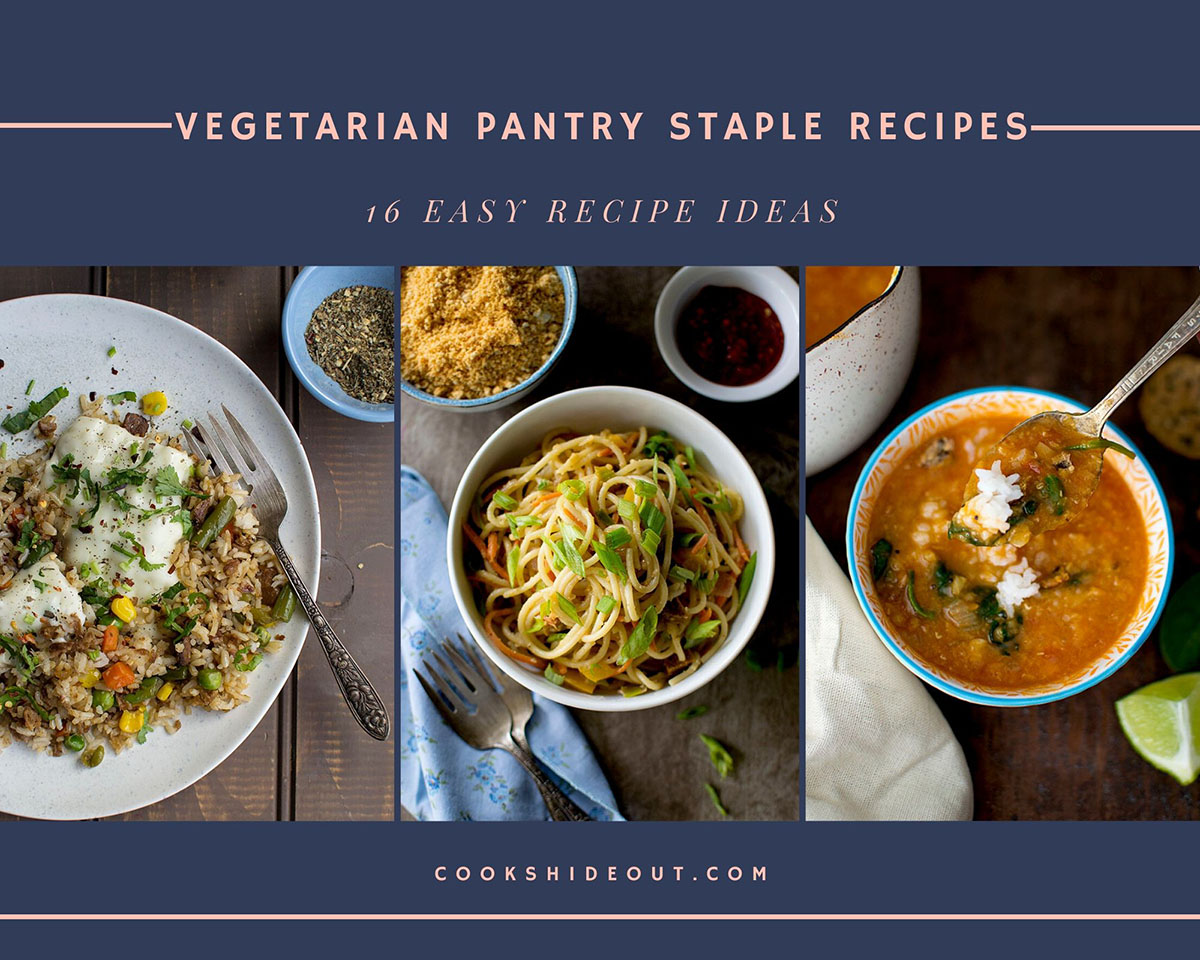 Pasta & Noodles:
I can't think of running out of dried pasta and noodles (especially Maggi). These are my go-to when I have to make some vegetarian pantry staple recipe. They are life savers on busy weeknights when I don't have energy to think of what to make.
I literally start boiling water and then start thinking what sauce is going on that pasta. It's usually store bought pesto or marinara with sauteed or roasted veggies with pasta and that's for dinner that day!!!
Indian style Tadka Pasta
This Indian style tadka pasta needs just a few ingredients to make and tastes absolutely delicious. This 30 minute meal is perfect for a quick meal or pack for lunch.
Check out this recipe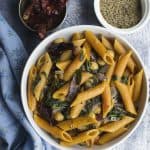 One pot Spaghetti with Tomatoes & Arugula
This One pot Spaghetti is very easy and very tasty. Spaghetti is cooked in a mixture of crushed tomatoes and water until tender (al dente), this infuses the pasta with lot of flavor.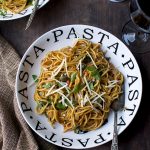 Indian Style Peanut Noodles
This Indian style peanut noodles is a delicious one pot meal with veggies, noodles and spicy peanut powder. Perfect 30 minute weeknight meal!
Check out this recipe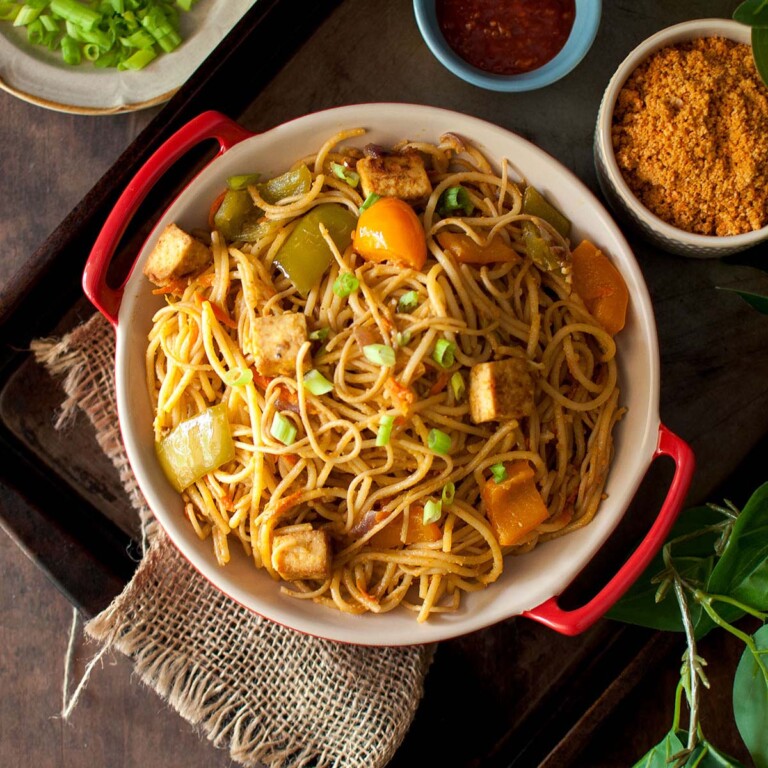 Aglio e Olio with Kale
Aglio E Olio is an easy to make Pasta dish that needs only a few ingredients and takes just a few minutes. Here kale and broccoli are added to give some color and added nutrition to the dish.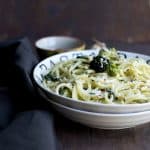 Soups:
Soups are hearty and comforting. They don't really need a lot of fresh ingredients and are great to make even with canned beans and veggies. Also these are perfect to use up that forgotten container of vegetable broth. Here are some of vegetarian recipes using pantry ingredients:
Vegan Red Curry Soup
Vegan red curry soup is a spicy, hearty and lip smacking dish that is perfect to warm you up in the chilly weather. Recipe is easy to customize  with your favorite veggies and protein.
Check out this recipe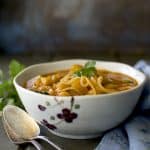 Vegan Mulligatawny Soup
Vegan Mulligatawny Soup is a creamy and hearty dish that is perfect for the chilly weather. Serve it with rice or bread for a complete and filling meal.
Check out this recipe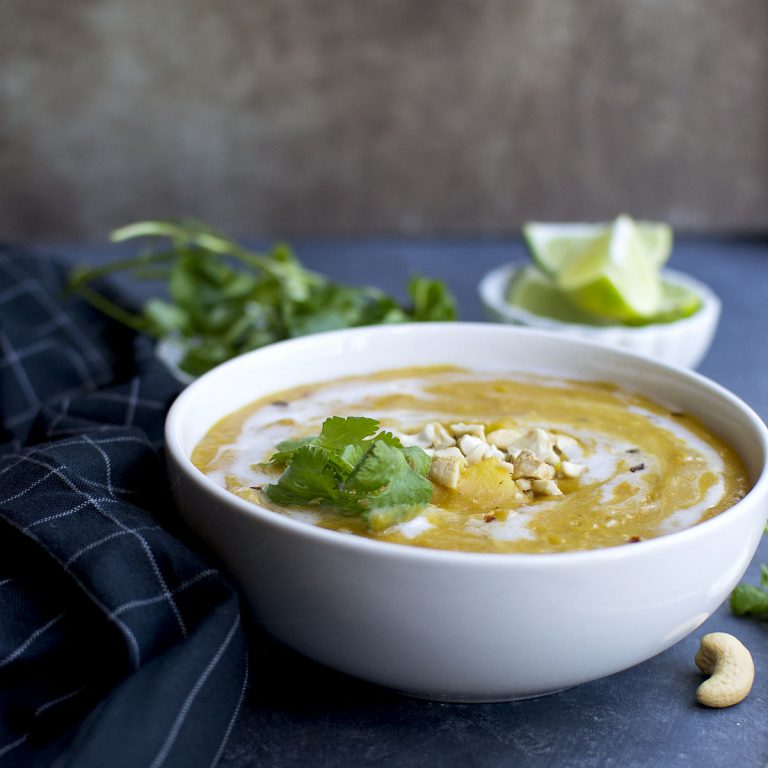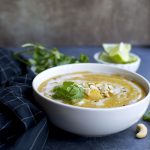 Indian style Red Lentil Soup
Indian style Red Lentil Soup that is hearty and delicious with the addition of warm Indian spices. Perfect dish for the chilly fall weather.
Check out this recipe